The Attic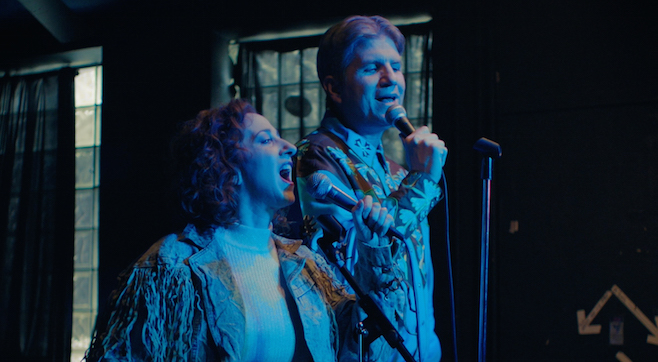 "Valley Clouds" Video
From Pitchfork:
Sam Beam of Iron & Wine recently announced that he and singer-songwriter Jesca Hoop are releasing an LP of duets titled Love Letter for Fire. Today, they share the video for "Valley Clouds," which appears on the album. In the video, directed by Erin Elders, Beam and Hoop bartend while an enthusiastic couple belt karaoke to a less-than-enthusiastic crowd. Love Letter for Fire is out April 15 via Sub Pop.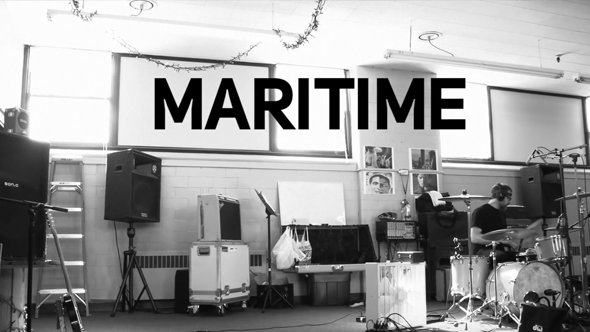 Satellite love
(Music Video, MARITIME, 2015)
"Satellite Love" from Maritime's upcoming album "Magnetic Bodies/Maps of Bones" available now on Dangerbird Records.
Vice says: "Maritime's sound is aging beautifully" and "all killer no filler".
The AV Club gives the album a very strong B+.
And Paste Magazine says Maritime has a "musical identity that's been evolving on its own for a dozen years, centered on a passionate and skillful songcraft".
Congratulations to Dan and bandmates Davey von Bohlen, Dan Hinz, and Justin Klug.
For other music videos and odds and ends, explore the Attic.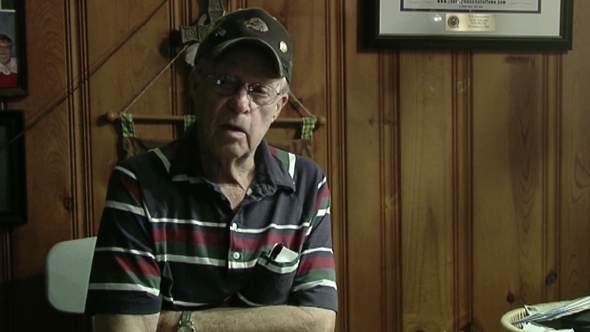 Once Upon A Time In Nashville
In "ONCE UPON A TIME IN NASHVILLE: THE DEATH OF HANK WILLIAMS" musician Don Helms recounts the death of Hank Williams. It is a short clip of a longer experimental documentary project that Frank Anderson is directing.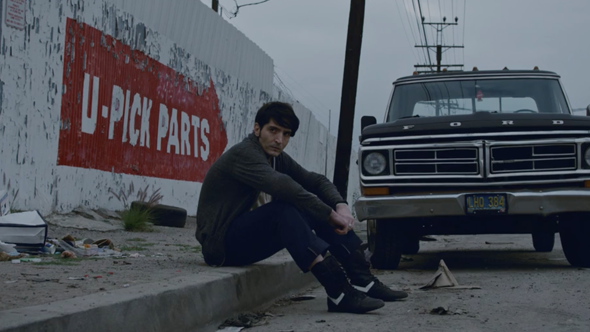 Everyone's Summer Of '95
(Music Video, IRON & WINE, 2015)
Celebrated singer-songwriter Iron & Wine has just released a new music video for "Everyone's Summer Of '95", co-directed by September Clubber Erin Elders and featuring our friend David Dastmalchian ("Animals"). It's an exclusive today on IndieWire.
For over a decade, the prolific Sam Beam has been releasing albums to great acclaim under the moniker Iron & Wine. Carving out a distinct niche, his music falls between indie and folk, but is not contained by the boxes of either genre. And fans of the musician have a lot to look forward to in 2015. In July, he'll release his next full length, Sing Into Your Mouth, but on store shelves now is Archive Series Volume No. 1. As the title suggests, it's a crate-digging affair by Beam, who has gone through unreleased home recordings and demos and made them available for the first time. And today we have the exclusive video premiere for "Everyone's Summer Of '95".

Featuring David Dastmalchian, and directed by Erin Elders and Jeff Tomcho, the video is a moody piece set across one night, with a wrestling match at the centre. It pairs nicely with the more sombre shades of Iron & Wine's song.
Directed by Erin Elders & Jeff Tomcho
Starring David Dastmalchian ("Animals")
For other music videos and odds and ends, explore the Attic.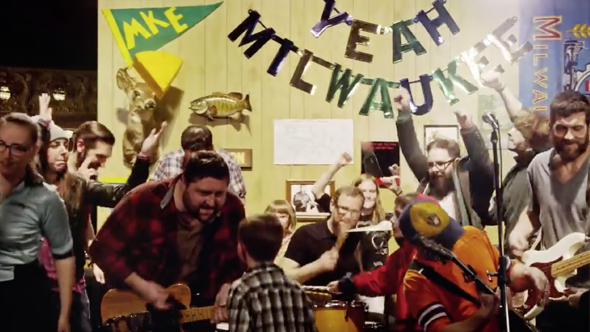 MILWAUKEE
(Music Video, MARITIME, 2015)
Happy Milwaukee Day! From Maritime
From The Milwaukee Record:
Not including some live Whips covers we put out, Maritime hasn't had a release since 2011's great Human Hearts. The veteran indie rock band's forthcoming record is currently in the mixing stage, but as yet another Milwaukee Day miracle, Maritime—a point of local pride in and of itself—wanted to honor the city it loved on 4/14 with a new music video for a previously unreleased song.
For other music videos and odds and ends, explore the Attic.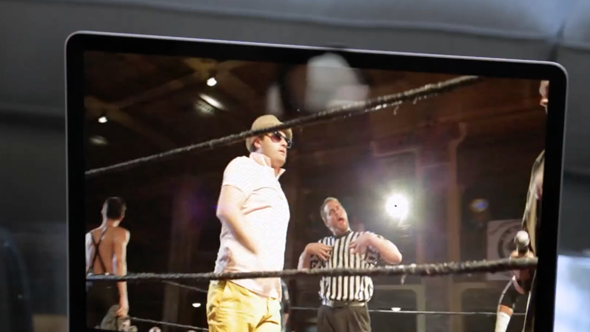 Mondo Lucha!
(Documentary Short, 2014)
MONDO LUCHA! is a colorful rogue's gallery of High Flyin' Lucha Libre wrestlers, national touring burlesque acts, an array of sideshow performers and Milwaukee musical guests that have included Maritime, The Uptown Savages, Kid Millions, Clownvis Presley and The Scarring Party. The brainchild of 
Andy Gorzalski
and his partner in crime, Jay Gilkay.
Directed by Sam Macon
Edited by Alex Youngen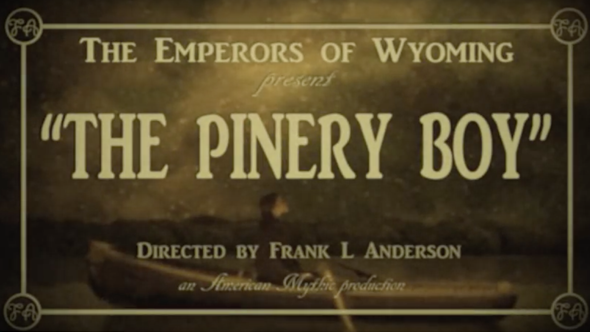 The Pinery Boy
(Music Video, THE EMPERORS OF WYOMING, 2014)
Emperors Of Wyoming boasts a seamless melding of American roots music country-and-western, bluegrass and folk bridging new and old. Cutting edge technology is used to record mainly venerable acoustic instruments. The mix of rootsy styles is spiced with subtle hints of spaghetti western, surf-music, hard rock and pop-rock into a distinctive and original sound.
The Emperors are Butch Vig, Phil Davis, Frank Anderson and Peter Anderson
Directed and Animated by Frank Anderson (The Life of Reilly).
For other music videos and odds and ends, explore the Attic.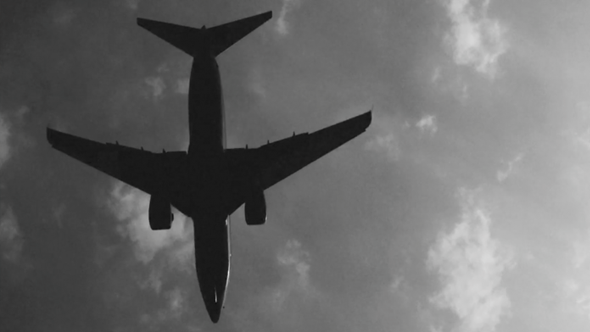 Before You
(Short Documentary, 2013)
A spirit of Malickian wonder permeates this poignant and lyrical tribute to the stories that parents pass onto their children. This is a very personal, poetic documentary.
Directed and edited by Michael Vollmann.
Before You from Michael T. Vollmann on Vimeo.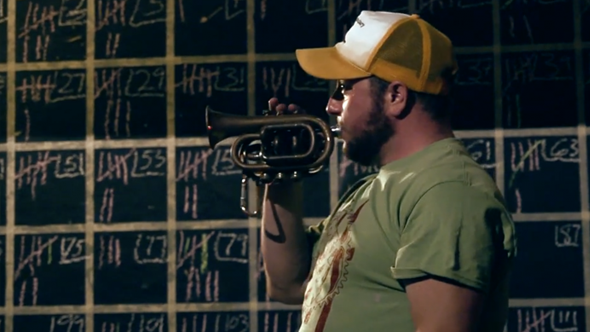 To See What You Can Do
(Documentary Short, 2013)
Nicole is racing in the infamous Riverwest 24 bike race, an epic endurance test that runs on the edgier side of urban sports. Will she make it to the end? Or will she at least beat years disappointing performance? Spend the night with Nicole riding through Milwaukee's Riverwest area.

Dear MKE is a video series produced for the city of Milwaukee, Wisconsin in order to boost the city's image, dispel old perceptions and draw talent, businesses and visitors. The Riverwest 24 is the third film in the series.
The Riverwest 24 is like no other cycling event on earth. First, it's an annual bike race that goes 24 hours straight. Second, there are various bonus events that racers can take on to earn bonus laps, including hopping on a slip n slide or getting a tattoo. And lastly, the whole event features a fun, supportive, festival-like environment, ending with a well-deserved celebration for all involved.
Director: Jack Davidson
Editor: Michael Vollmann
Executive Producer: Ryan Dembroski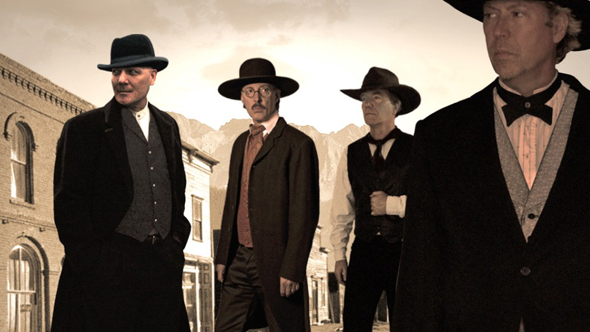 The Avalanche Girl
(Music Video, THE EMPERORS OF WYOMING, 2012)
Folk Rock group The Emperors of Wyoming perform Avalanche Girl from their debut album on the Proper UK label. Featuring Butch Vig, Frank Anderson, Peter Anderson and Phil Davis.
Directed and Animated by Frank Anderson
For other music videos and odds and ends, explore the Attic.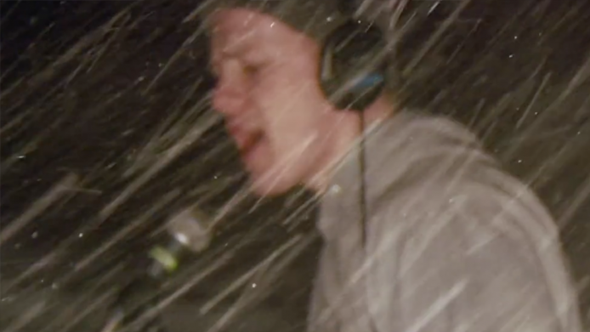 Paraphernalia
(Music Video, MARITIME, 2011)
We braved the worst snow storm in recorded history to film this music video for our fearless leader of post-production Dan Didier's band, Maritime. The result — the official music video for "Paraphernalia" from Maritime's fourth album "Human Hearts."
A September Club Project
Directed & Edited by Barry Poltermann
Filmed by Ryan Dembroski, Rob Schoonover & Barry Poltermann
For other music videos and odds and ends, explore the Attic.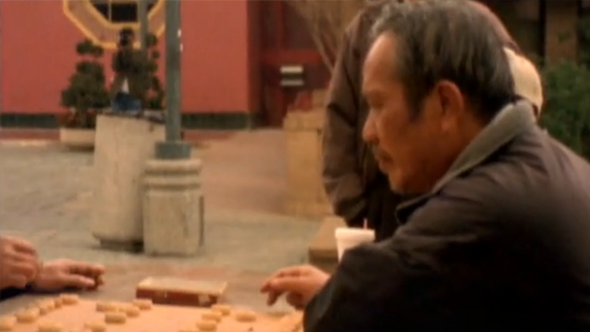 Video Killed the Radio Star
(Music Video, ANAIS CROSE, 2010)
From Manny Marquez… a cover of The Buggles song "Video Killed the Radio Star" by French songstress, Anaïs Croze.
Anaïs Croze is also a member of the excellent band Nouvelle Vague. Shot in Echo Park, CA on my Arri BL 16mm camera, and an Angenieux 12-120 zoom.
Directed by Manny Marquez
Cinematography by Rod Hassler
Edited by Alfredo Ritta
For other music videos and odds and ends, explore the Attic.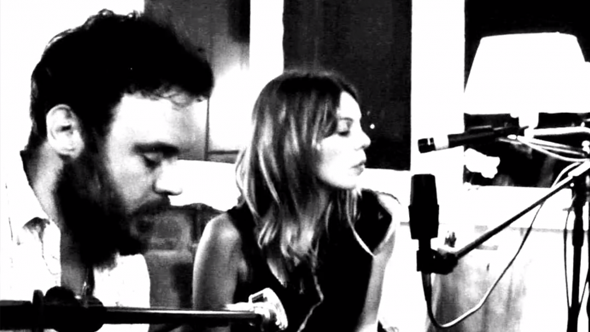 Unattainable
(Music Performance, LITTLE JOY, 2010)
Commissioned by Rough Trade Records to make something relaxed and intimate, Manny Marquez shot and edited this video for Little Joy in an old cabin in Echo Park, CA. It was set back in the woods between Sunset Blvd. and the 5 Freeway, along with a few other small bungalos just like it. It may have been a church camp at one time.
Co-Directed and Shot by Manny Marquez & Jayson Moyer
Audio Recorded and Engineered by Bryan Brown
For other music videos and odds and ends, explore the Attic.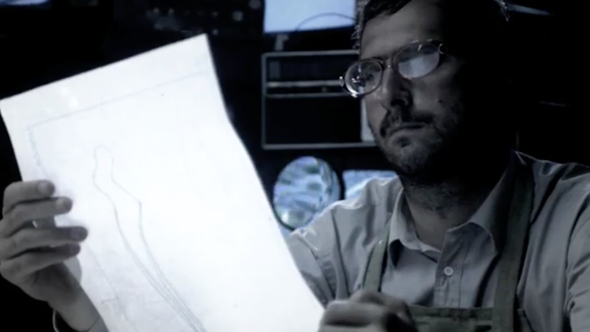 You Don't Know Her Name
(Music Video, MAPS, 2007)
A lonely garage inventor builds a seven-foot, banruku style puppet, and then takes it to a town dance competition, in this music video for the UK based band, Maps.
Shot in Wisconsin at the Historic Mill in Cedarburg, an art studio in Milwaukee's Riverwest, and the Chandelier Ballroom in Hartford, the video and stars Didier Leplae (composer on The Pool) as the inventor who single-handedly builds a masterpiece.
Production Company: Purple Onion
Directed by Toben Seymore
Executive Producer: Andy Gorzalski
Producer: Justin Benoliel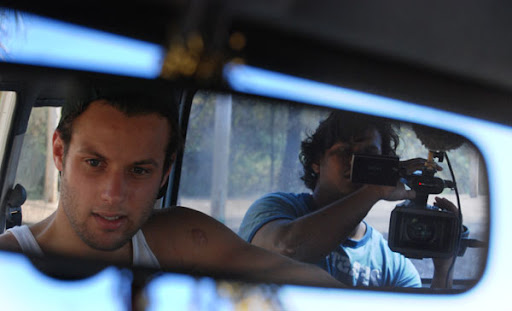 The video also features Ryan Dembroski as the rather creepy, tuxedo clad Master of Ceremonies and Milwaukee Dancing Sensations Myke and Debbi.
For other music videos and odds and ends, explore the Attic.
BONUS TRACK: For more Myke and Debbi, see this video we did several years ago, filmed by Frank Anderson and David Dahlman.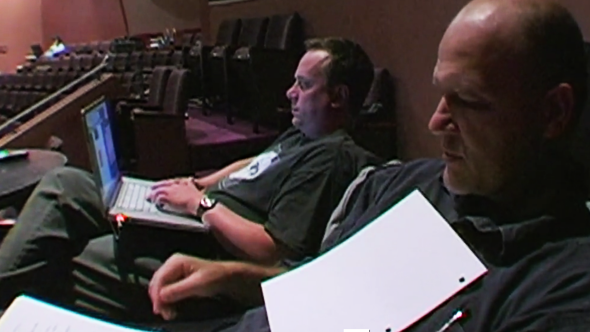 Making "The Life of Reilly"
("Making of" Featurette, 2005)
In the fall of 2004 we spent one incredible week with the iconic television and stage star, Charles Nelson Reilly, shooting his stage show (which would later be released as "The Life of Reilly". This series of short documentaries, shot by the September Club's David Dahlman, and edited by our team, would capture that week. These pieces were later released on the DVD of The Life of Reilly in 2008.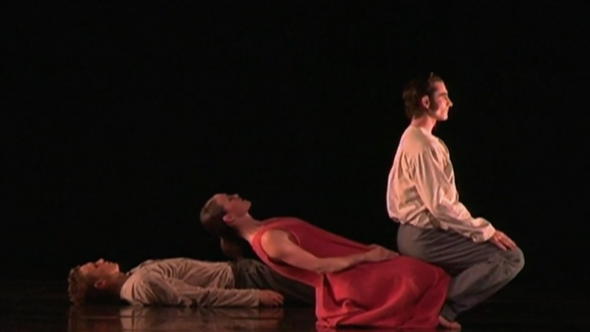 Hubbard Street
(Documentary Series Pitch, Un-produced Project, 2005)
Hubbard Street Dance Chicago is among the most original forces in contemporary dance. As one of the only professional dance companies to perform year-round, Hubbard Street is continually touring nationwide and internationally. This is a brief glimpse into their life and culture.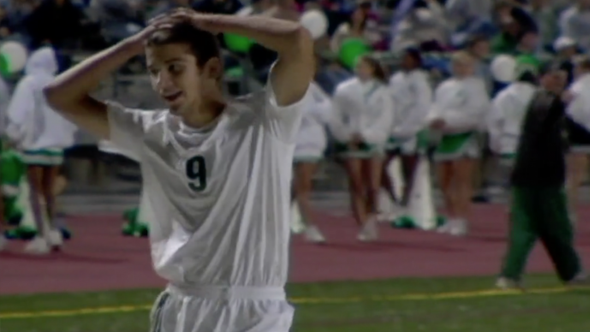 The Starting Eleven
(Fundraising Trailer, 2005)
Director Adrian Selkowitz spent months on his parents couch in Harrisburg, Pennsylvania throughout the High School soccer season 2005 documenting a dramatic season of the Central Dauphin Boy's soccer team. The film was never finished, and all that remains is this promotional trailer.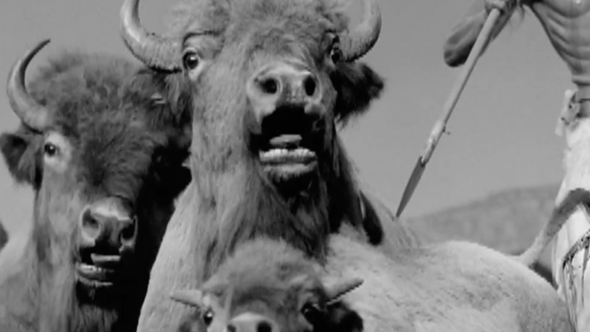 Enemy of the Stars
(Short Film, 2004)
Mock trailer for a non-existent french new wave film. Directed by Wrye Martin, filmed by Mike Welckle, edited by Barry Poltermann. Circa 2002-ish. We never did anything with this except use it for the reel. It's stuck in our memory though!
For other music videos and odds and ends, explore the Attic.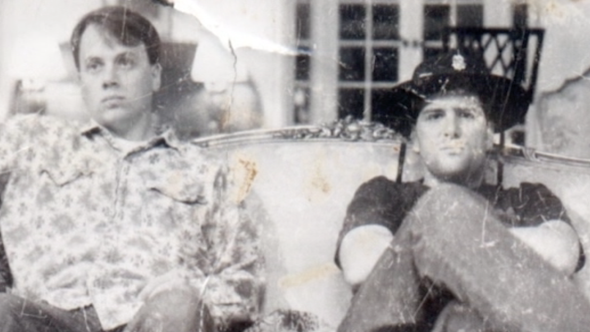 The Making of ASWANG
("Making of" Featurette, 2003)
Our friends at Mondo Macabro made this half hour documentary for the DVD release of Aswang.
It seemed like the perfect solution to an unwanted pregnancy. Marry the heir to a wealthy estate, deceive his dying mother, give them the baby when it's born. Things are never as easy as they seem . . . when your new family has a taste for the blood of the unborn. The Filipino legend of the Aswang is transplanted to the north woods of America in this stylish horror film. "A dedicated, chilling, horror film" – Sundance Film Festival "My kinda flick . . . Three Stars . . . Check it out" – Joe Bob Briggs "Conveys terror through nuance and detail as well as selective splatter moments. If you only see one mutant baby movie this year, we strongly suggest you opt for Aswang" – New York Daily News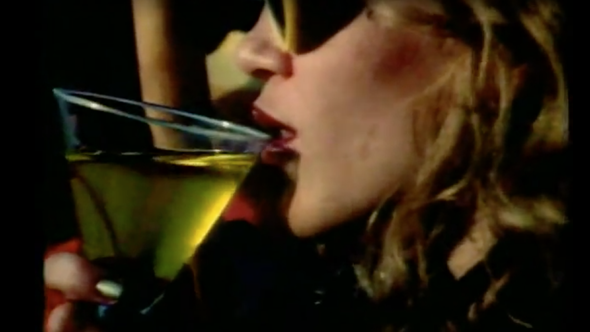 Wowsville (Milk Powder)
(Mock Commercial, 2001)
Powder milk is very good for you. Frank Anderson shot this spot with aged, baked film stock on very old 16mm and 8mm cameras. Another Purple Onion production.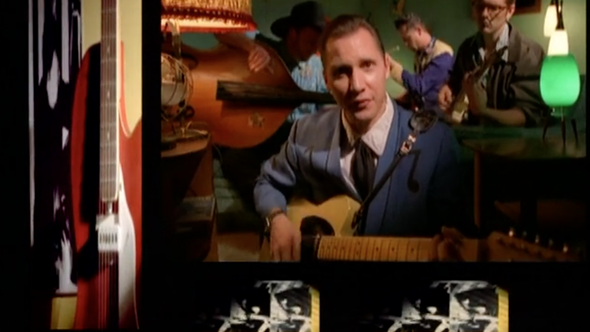 REBEL ROCK ARMEGEDDON
(Music Video, THE RIPTONES, 2001)
Released in support of the Bloodshot Records realease "Buckshot".
By Frank Anderson.
For other music videos and odds and ends, explore the Attic.