Truth to Power in Theaters and on VOD
2/5/2021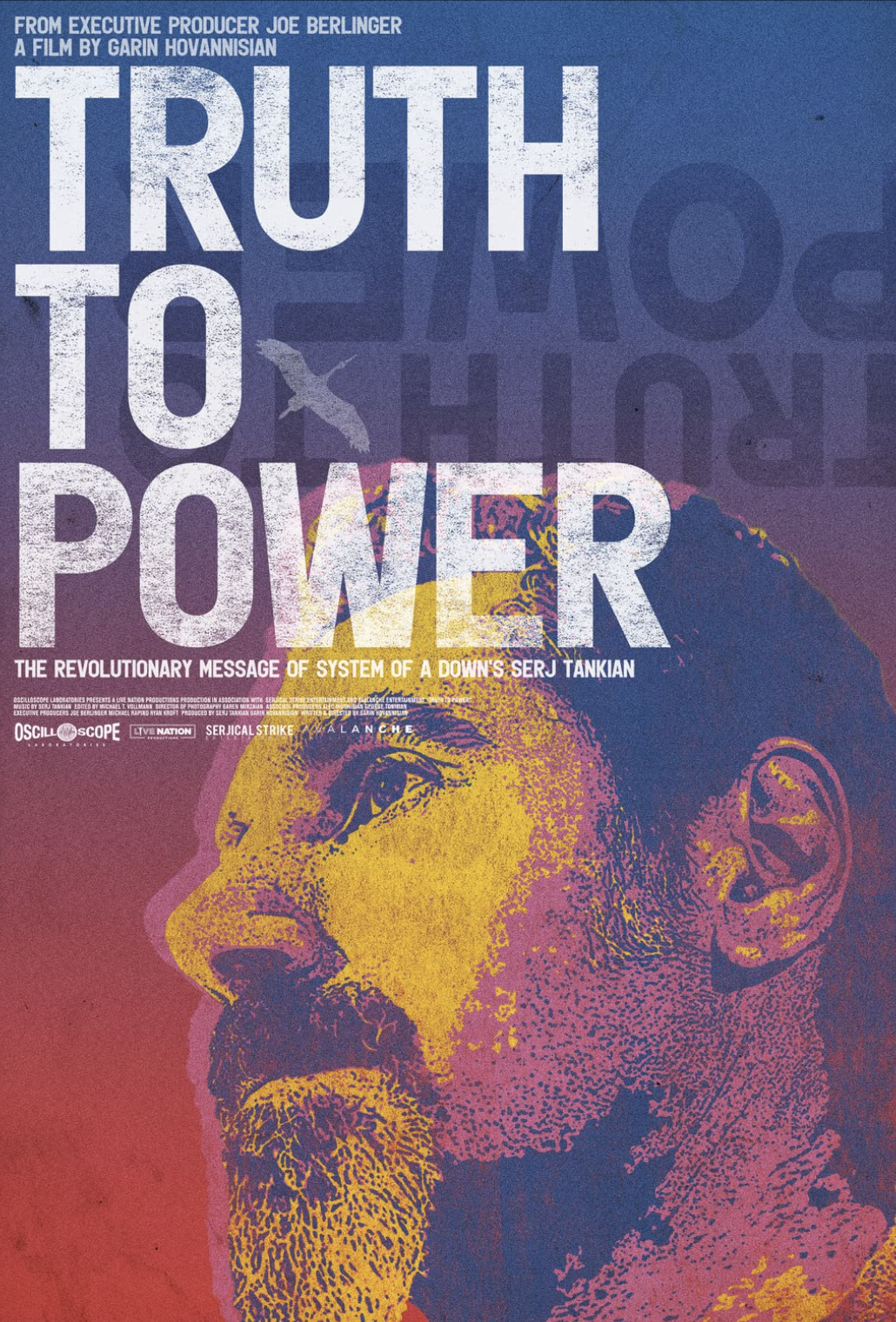 On March 19, Oscilloscope Laboratories will release Truth to Power, an acclaimed documentary on Serj Tankian, the Grammy-winning lead singer of System Of A Down. With exclusive interviews, adventures, and original footage personally filmed by Serj, TRUTH TO POWER allows audiences backstage access to an international rock star whose faith in music not only revolutionized heavy metal, but also world events.
The film was edited by Michel Vollmann and story supervisor was Barry Poltermann.
Rolling Stone calls it "well-paced, tightly edited and engaging, and at times, it's quite inspiring." **** (out of 5)
Time Out calls it "an access-all-areas insight into what makes this rock icon tick."
You can find it now at https://truthtopower.oscilloscope.net for digital screenings.