"The Life of Reilly" wins… T-Shirt contest?
6/3/2009
Score one for our good friend Matt Frost!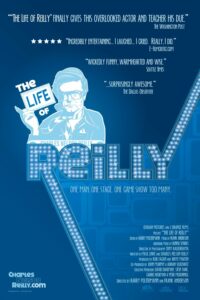 Matt just won a contest sponsored by WNYC's Leonard Lopate for his "STOP THE WAR" T-shirt designed for the highly acclaimed feature doc "The Life of Reilly" (starring the late, great Charles Nelson Reilly, and directed by our very own Barry Poltermann and Frank Anderson).
Isaac Mizrahi was the judge.
You can get the shirt yourself at CharlesNelsonReilly.com.