Rolling Stone Names Jawbreaker 'Dear You' As #4 Emo Album Of All Time
3/2/2016
Interesting. Influential '90s bay area punk band Jawbreaker is in the news. Rolling Stone named the band's 1995 album 'Dear You' the #4 emo album of all time. Why is that news at September Club? Because a feature documentary about the band — working title 'Don't Break Down' — is being produced by Rocket Fuel Films and September Club, on track for a 2017 premiere.
But what was even more interesting… check out the #3 album on the list — The Promise Ring's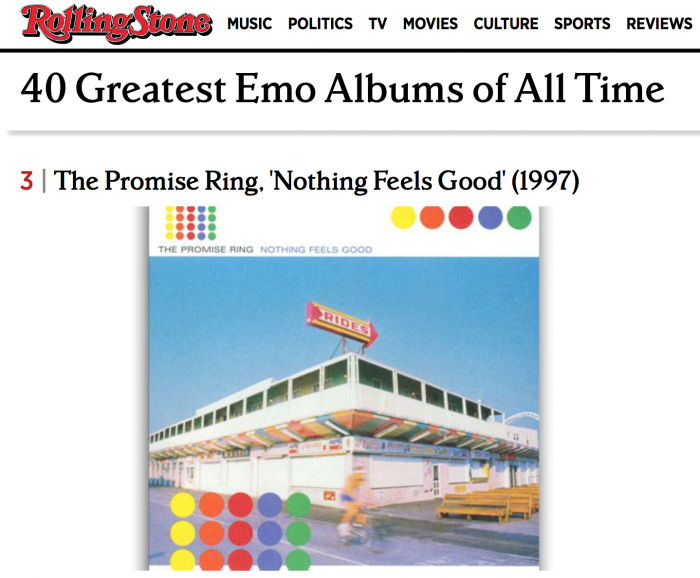 'Nothing Feels Good'… featuring September Club's own master editor, Dan Didier on drums.
Dan is supervising the edit on "Don't Break Down", working with Erin Elders (editor).
Coincidence?