I AM NOT ALONE THEATRICAL PREMIERE
3/3/2020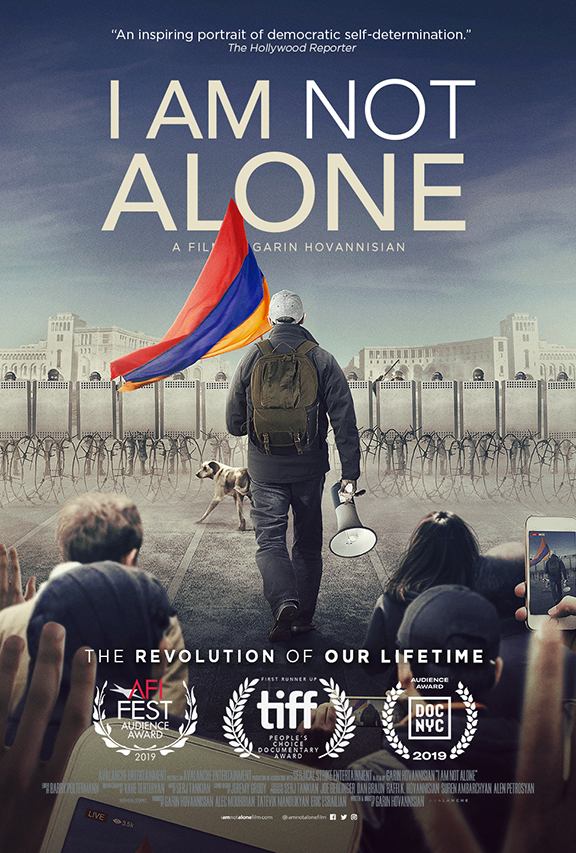 The film about the 2018 "Velvet Revolution" announces LA, NYC, DC, and Boston release
LOS ANGELES—I Am Not Alone, the award-winning film about the 2018 "Velvet Revolution" in Armenia released its official trailer on Wednesday and announced its United States theatrical release.
After sweeping awards at the Toronto International Film Festival, AFI Fest, and Doc NYC, the thrilling documentary will now open in theaters across the country: from April 10 in Los Angeles, April 17 in New York and Fresno, and April 24 in Washington, DC, Boston, and more.
With unprecedented access to both the leader of the movement (and Armenia's current prime minister) Nikol Pashinyan and the toppled ruler Serzh Sarkisian, the film follows the incredible true story of the revolution that rocked Armenia in the spring of 2018. The film has been praised as "masterful" by Vice and "an inspiring portrait of democratic self-determination" by The Hollywood Reporter, clocking in a 100% critics score on Rotten Tomatoes and a 9.3 audience rating on IMDb.