Mark P. Lands a Role on "The Office"
10/4/2010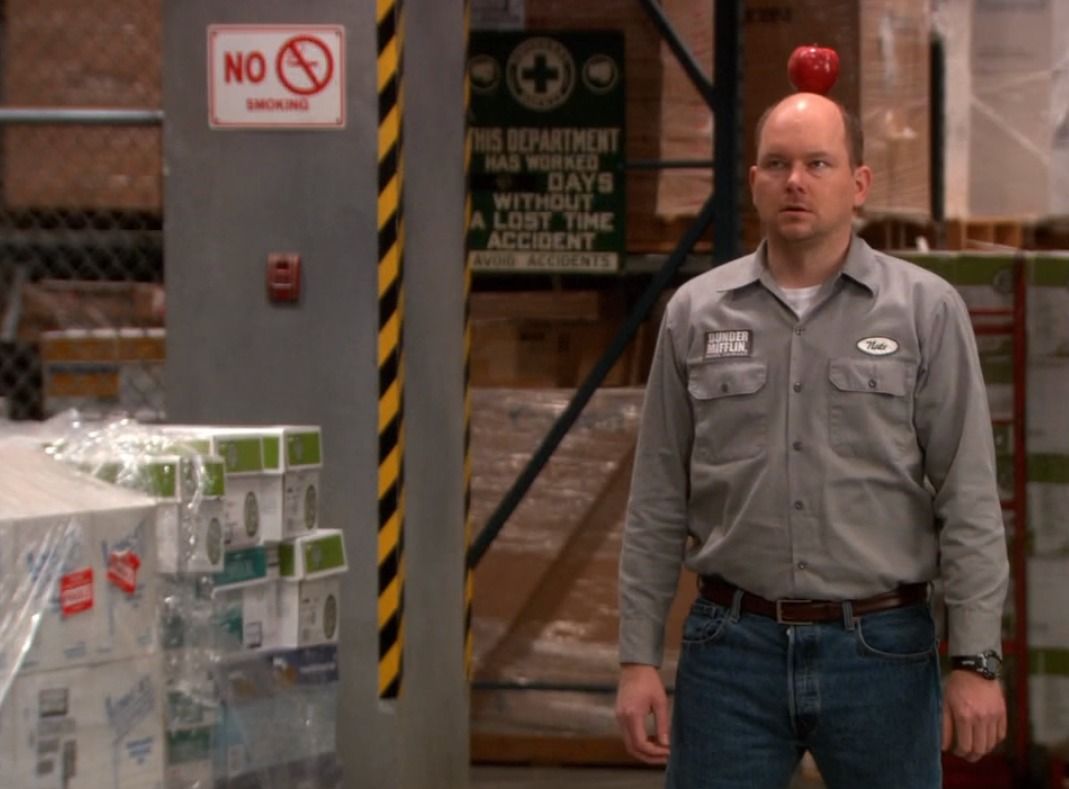 HAHAH!!! Our own Mark Proksch just got a part on NBC's The Office.
Last May Mark – posing as an eco-loving yo-yo master – EASILY got onto morning TV news broadcasts around Wisconsin (and beyond), making a minor mockery of mid-market news mongers. Remember Kenny Strasser?
In the hugely massively successful show's Oct. 14 episode, Dwight (played by Rainn Wilson) selects Nate (played by Mark) as the only non-immigrant from a group of workers. His first task as a handyman: removing a hornet's nest. We hear that Mark will appear in at least a few more episodes, so I guess we won't be seeing him at the front desk any more. Good luck and god speed, K-Strass.