News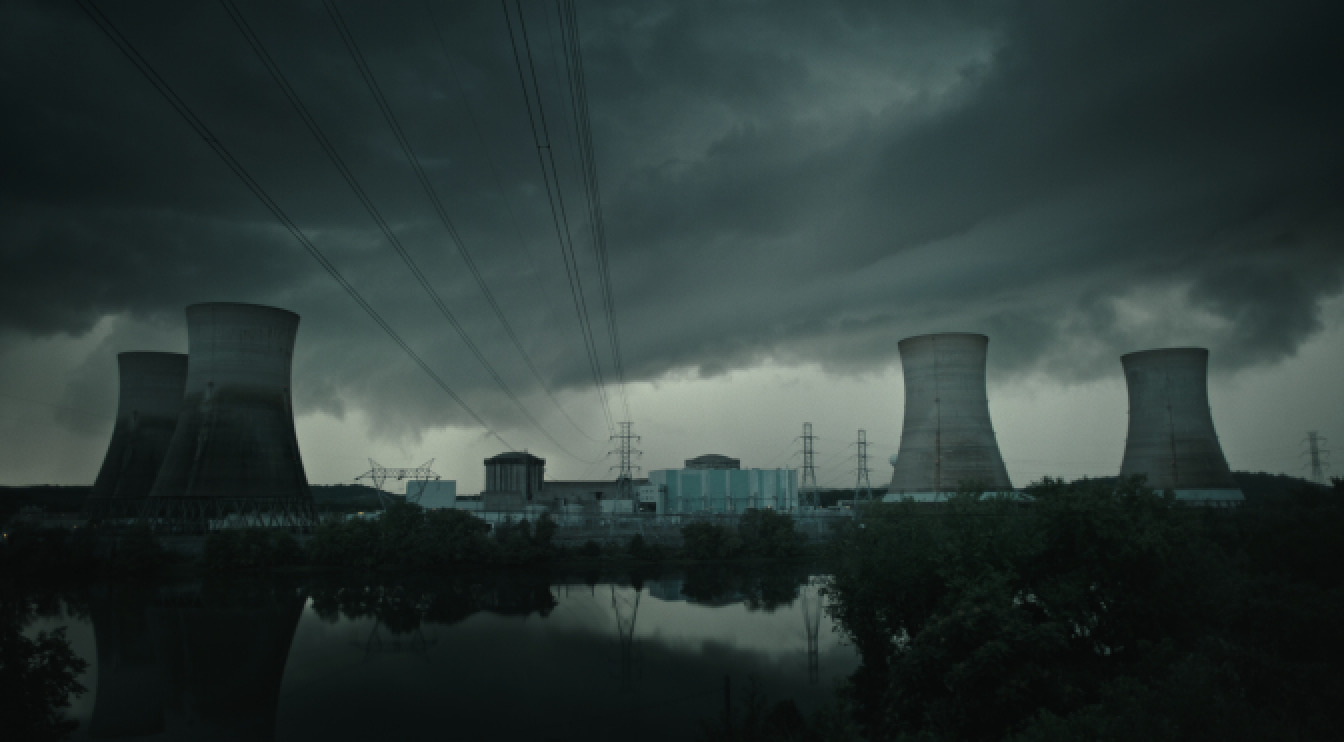 'Meltdown: Three Mile Island' Is a Methodical Look at an American Disaster
"Meltdown: Three Mile Island" is launching on Netflix to great reviews, including today's from VARIETY:
The partial meltdown at the nuclear power plant at Three Mile Island in Pennsylvania in 1979 was a perfect coalescing of factors in two senses. First, a series of cascading mechanical and human errors brought the plant close to a catastrophe that would have potentially made much of the East Coast uninhabitable, we're told in the new documentary "Meltdown: Three Mile Island." Second, coming as it did both within memory of the height of Cold War paranoia and days after the release of the film "The China Syndrome," the disaster was perfectly primed to set off anxieties about the danger of atomic energy.

"Meltdown: Three Mile Island," a new four-part documentary on Netflix, does an elegant job of braiding those two truths — that Three Mile Island was a narrowly averted nightmare scenario and that it lives on in the public imagination as an argument against nuclear energy. It can default, especially in its early going, to tools of the trade that feel underbaked — reenactments of, say, a phone ringing in a school where children wait for news about the disaster, the camera somewhat schlockily pushing in to amp up what's already dramatic enough. But the power of the story "Meltdown" tells, as well as the insight of those on whom director Kief Davidson trains his camera, ultimately carries the day.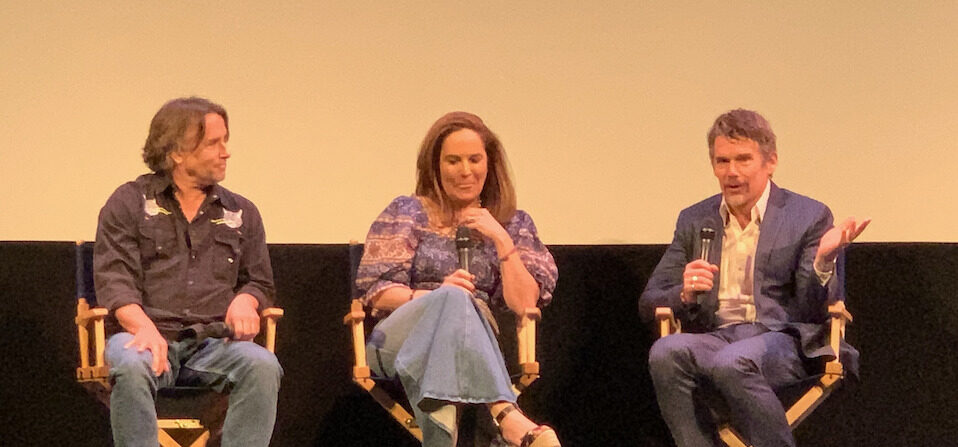 The Last Movie Stars @ SXSW
SXSW previewed the first episode of "The Last Movie Stars" today at The Paramount Theater at SXSW. Richard Linklater was there to do the Q&A with Ethan.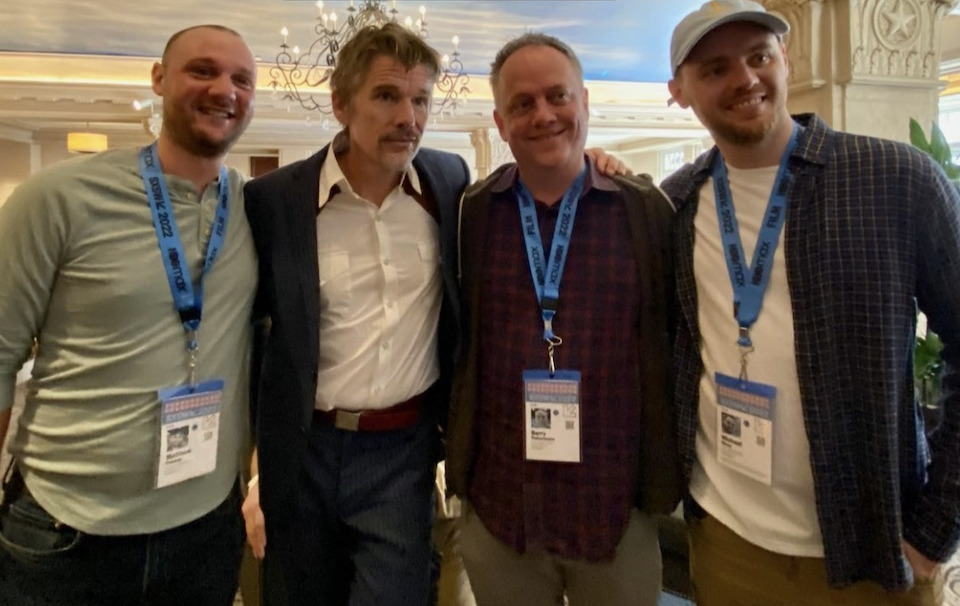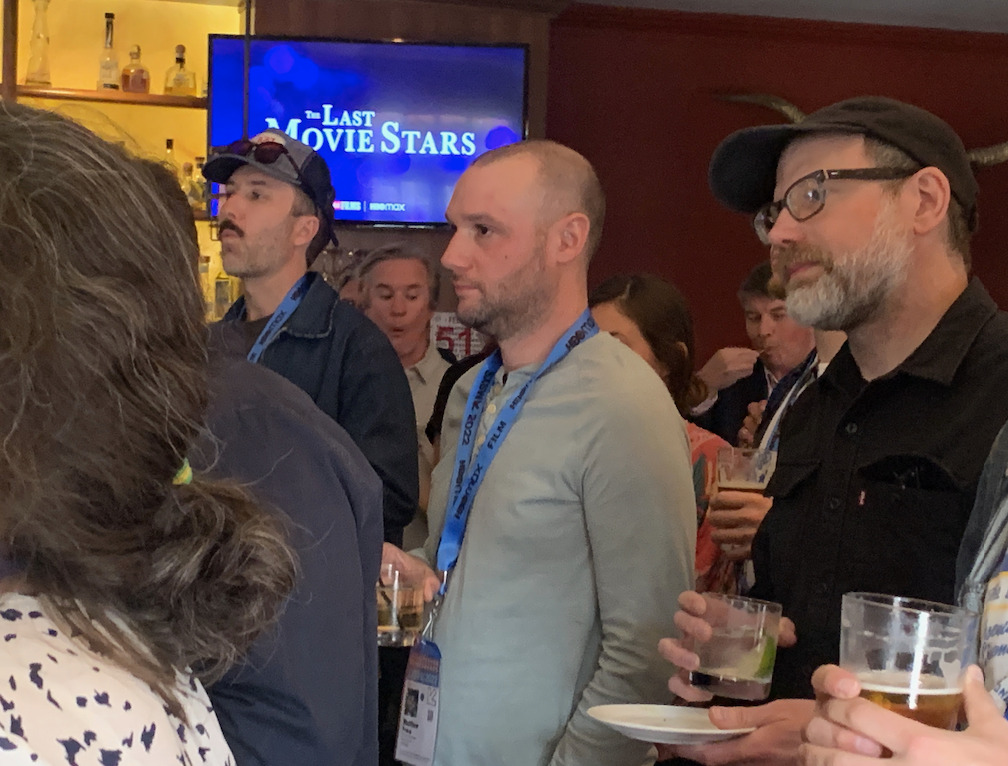 With five additional chapters to "The Last Movie Stars" still to go, it's unknown whether the doc will maintain the balance of documentary with acting class that Hawke presents in episode 1. No doubt the story will show how Newman and Woodward would go on to work together in 16 features, both as actors and with Newman directing. It probably will look at Newman's both becoming a respected director and a businessman whose numerous food items litter grocery store shelves. Maybe we'll get lucky and see a glimpse of Woodward herself, who is still with us at 92 years old. Either way, if you're a classic film fan or just a devotee of cinema make it a point of seeing "The Last Movie Stars."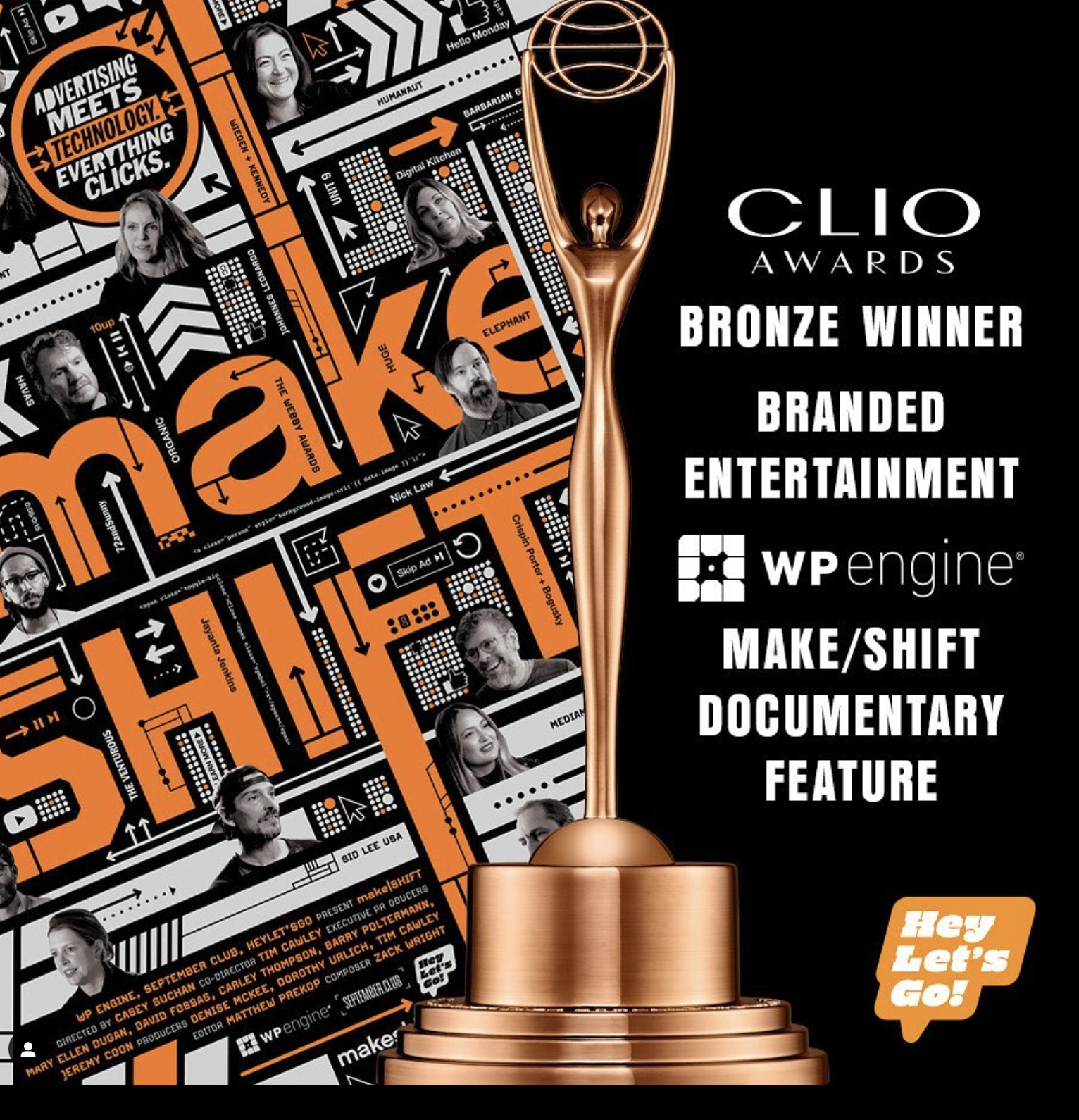 Make|Shift wins a Clio
Today we learned that our branded feature documentary Make|Shift won a Clio for Branded Entertainment & Content within the Business-to-Business category. alongside mega-brands like NFL, Chipotle, Amazon, Google and the Simpsons. Only 11 projects in the world medaled.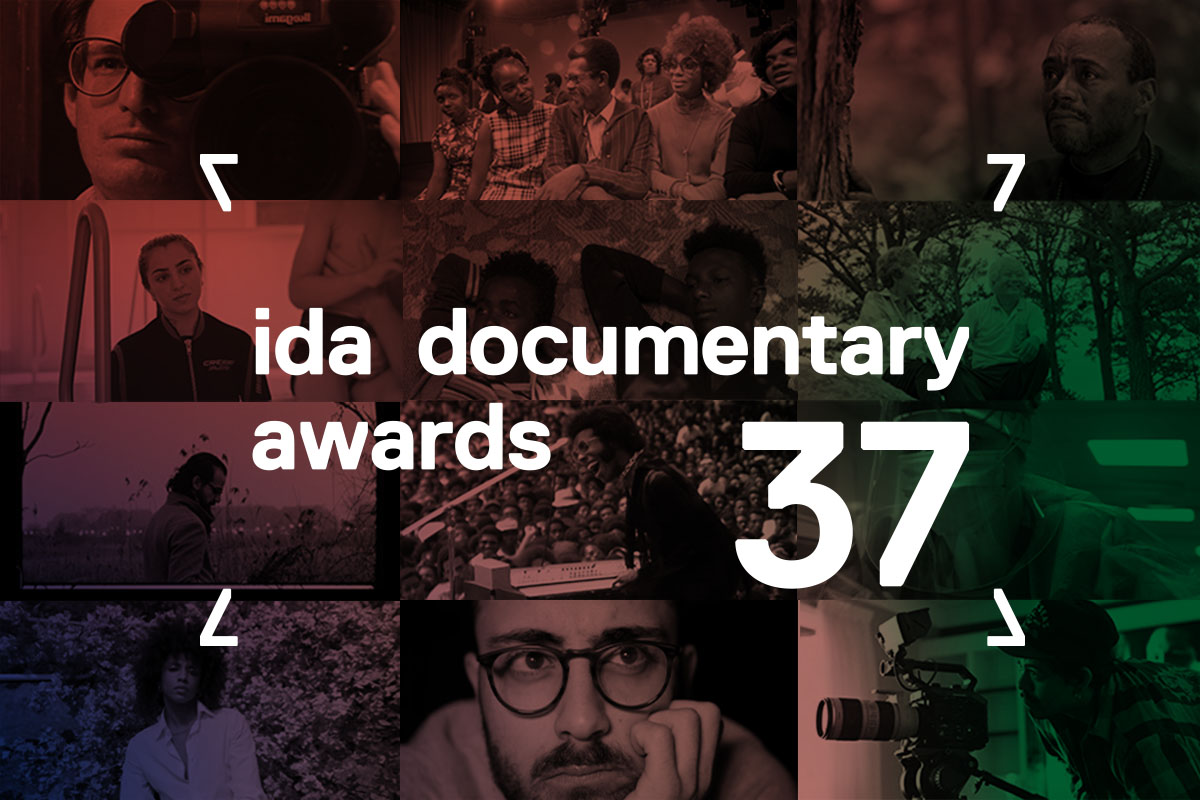 WHIRLYBIRD wins IDA AWARD
The IDA announced today that:
Whirlybird, a film about the couple who pioneered helicopter news coverage in Los Angeles, has won the ABC News VideoSource Award. This Award goes to the film that best utilizes contemporary or historical factual footage shot for use in context such as newsreels, news specials, magazines or nightly news.

Whirlybird (USA / Greenwich Entertainment, A&E IndieFilms. Director: Matt Yoka. Producer: Matt Yoka, Diane Becker)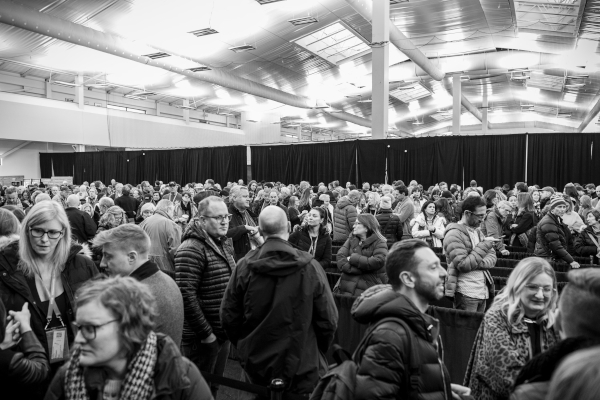 Matt Yoka Remembers Whirlybird Premiere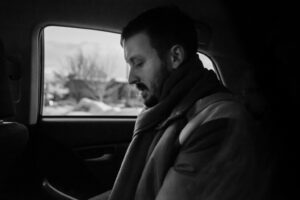 Talkhouse just published a great piece written by director Matt Yoka recollecting the premiere of WHIRLYBIRD. For those of us who were there, it brought back a lot of memories. From the article:
It was a new chapter in the ongoing saga of a city built on dreams and nightmares. Another mythical L.A. icon had been lost. It was a personal tragedy to all those involved and a devastating blow to the city. Zoey and Marika had covered so many stories like this over the years, it felt like a dark kismet the way it happened to fall on the same day as the Whirlybird premiere. But even if the only connection between Whirlybird and Kobe Bryant is that they share a bleak anniversary, that association has helped give me a greater perspective about the film and my understanding of Los Angeles.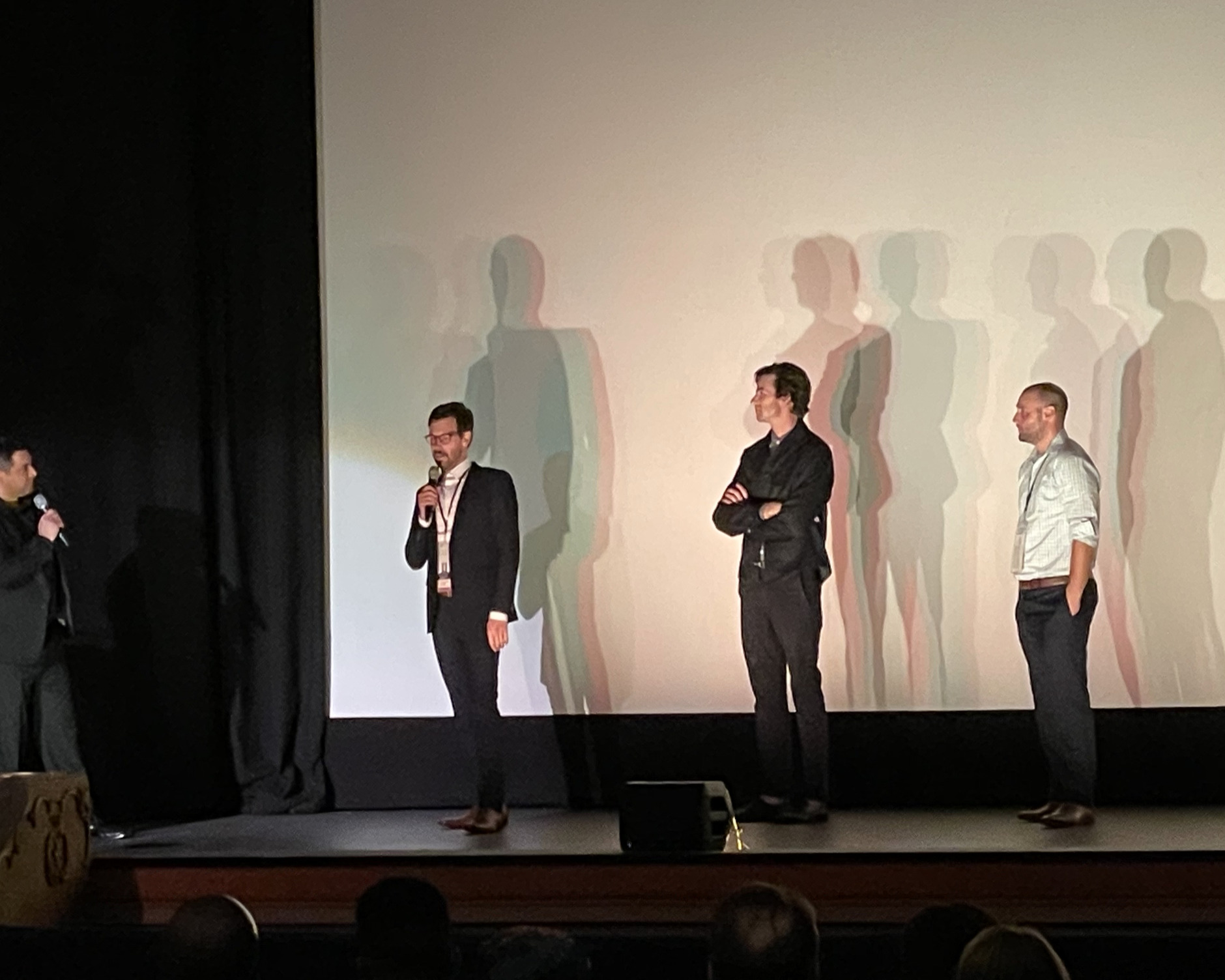 "The Cleaner" Premiere
Congratulations to Matt Prekop and Erin Elders… The world premiere of their film "The Cleaner" took place at the Catalina Film Festival as the festival's closing night film at the historic Avalon Theater. King Orba was awarded Best ACTOR for the festival.
Screen Magazine calls the film "a taut and moving emotional drama."
Here is a Chicago ABC News segment on the project.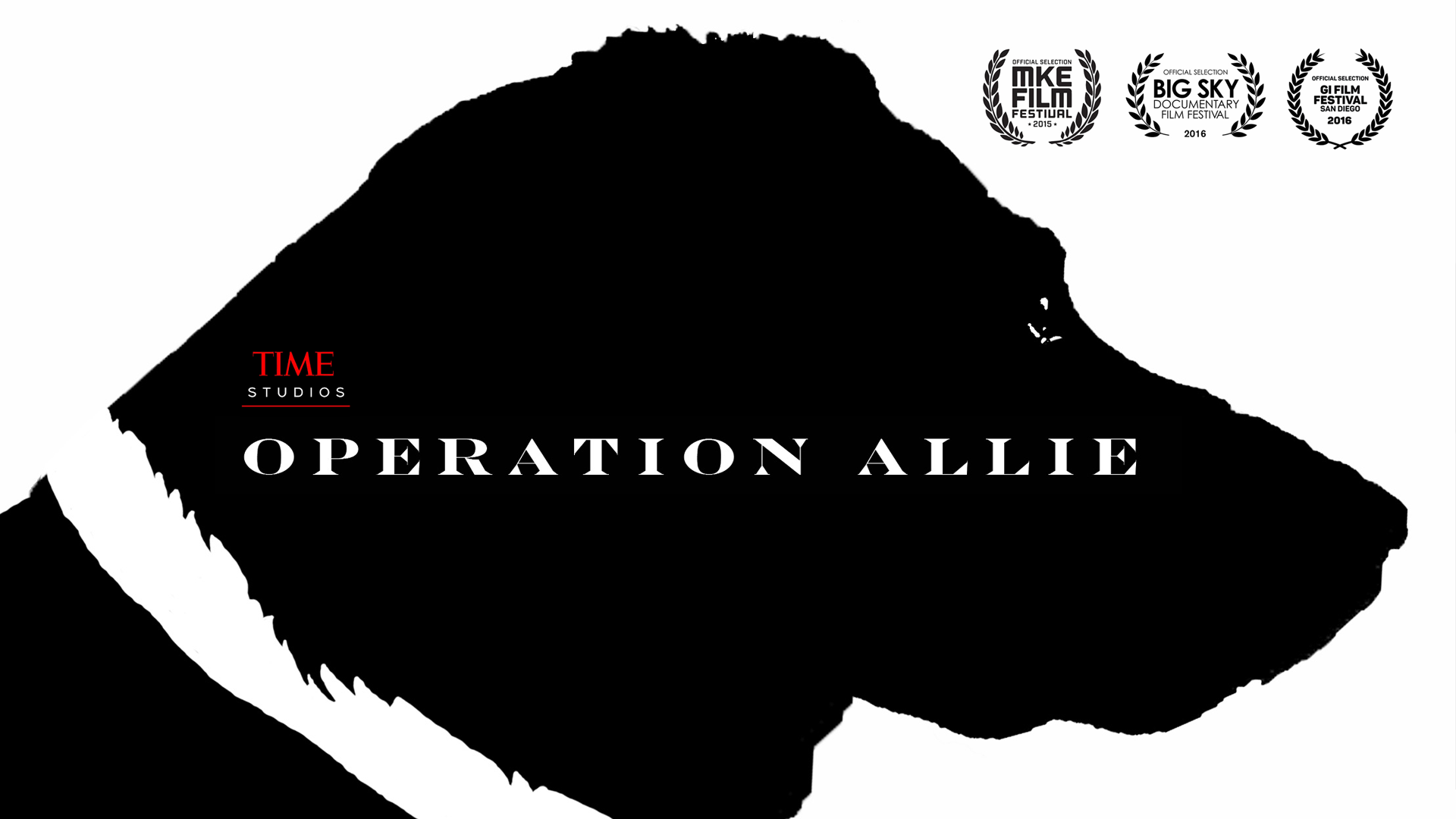 R.I.P. Alley
Tulsa TV-6 news reports on the moving tribute given to ALLEY, the subject of our heart warming festival-favorite short film, OPERATION ALLEY.
We are currently making a feature length documentary on Anthony Marquez and his squad who served together — with Alley — in Afghanistan.
A U.S. Marine said goodbye to the dog he served with overseas.

Anthony Marquez said his dog Allie was there for all the good and bad times and embodied what it meant to be man's best friend. On Friday community members showed Allie love and appreciation before she was euthanized today in Collinsville.

Marquez said he got Allie as a bomb dog right before deploying to Afghanistan in 2011. While there, they patrolled some of the most dangerous places in the world together, creating an unbreakable bond. Marquez says when they got back to the US, he didn't see Allie for three years. He then adopted her in 2014. Marquez said she is just as much of a hero as a soldier. He said the grieving process will not be easy for him.

Sergeant Matt Amos, who was Marquez's squad leader in Afghanistan, said even in the worst of times, Allie was Marquez's bright light.

"I'm going to be sad for a while," Marquez said. "I understand the concept they talk about, but obviously grief's a part of life. Love and grief…what would life be without it.

"When you have an extremely bad day, where you've lost people, you can come back, and you know that dog is going to be there to love you unconditionally as well," Amos said. "So there's an extremely deep connection there."
WHIRLYBIRD OPENS TO RAVES
"Whirlybird" opens this weekend in major markets. Some early reviews:
"Whirlybird" proves a memorably evocative time capsule of 1980s and '90s Los Angeles and the people who made – and captured – the news, as well as a stirring portrait of regret. — Los Angeles Times
Drawing on an amazing video stockpile from the 1980s and '90s, "Whirlybird" is an editing feat. — New York Times
"Whirlybird" is a complicated, engaging, one-of-a-kind, portrait of a deeply flawed human. — IndieWire
"Whirlybird" does not offer them absolution for anesthetizing television to human tragedy. But the exes are relieved to finally report their own truth. — Variety
Whirlybird is informative and thrilling. It's also profound and sad. And maybe it's got threads of inspiration and uplift as well. — The Hollywood Reporter
It's only once the noise quiets and each gets an equal voice that we can see them clearly, two distinct threads in a compelling portrait of an American family. — The Wrap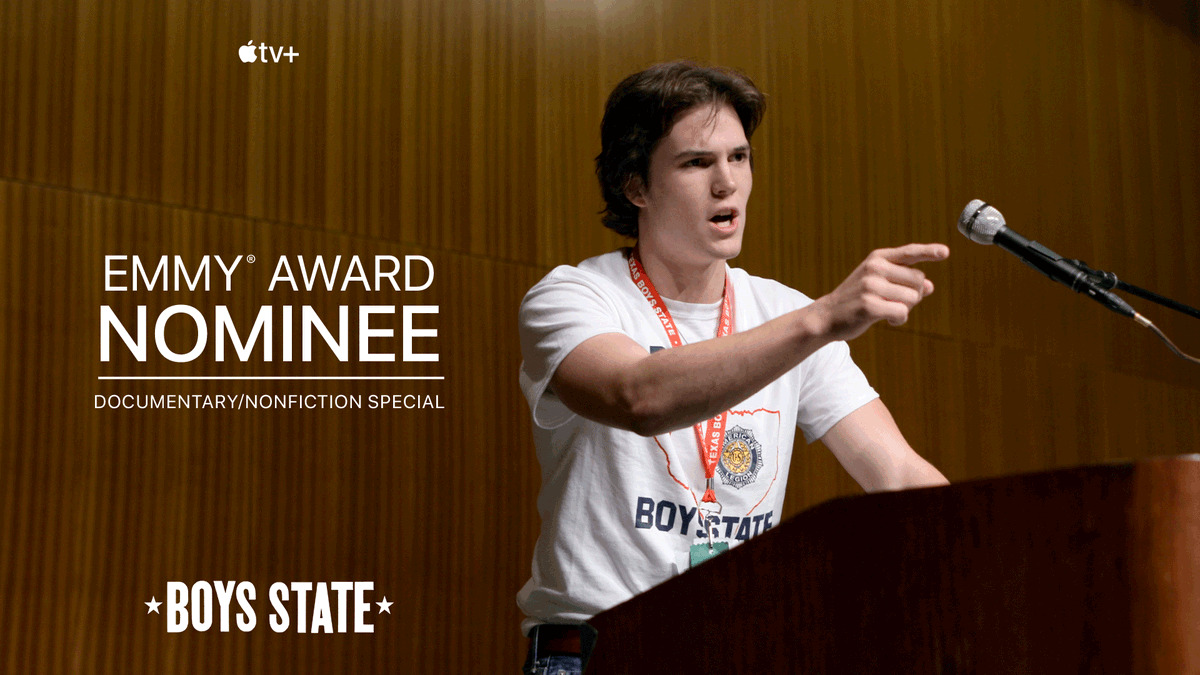 Boys State Nominated for an Emmy
BOYS STATE directors/producers Jesse Moss and Amanda McBaine from this morning following their two Emmy nominations this morning for Outstanding Documentary Or Nonfiction Special and Outstanding Directing For A Documentary/Nonfiction Program.
"Our journey with Boys State has been one of continuous surprise. This latest turn of events is as thrilling as Steven Garza's underdog campaign for governor, and we're gratified to see the work of our incredible production team and the courage of our film subjects recognized by the Television Academy. These nominations are also, in large part, a reflection of the tremendous faith and hard work of our friends and partners at Concordia Studio and Apple TV+."
—Jesse Moss and Amanda McBaine
Outstanding Documentary Or Nonfiction Special
Boys State • Apple TV+ • Apple / A24 / Concordia Studio / Mile End Films
Davis Guggenheim, Executive Producer
Laurene Powell Jobs, Executive Producer
Jonathan Silberberg, Executive Producer
Nicole Stott, Executive Producer
Shannon Dill, Co-Executive Producer
Amanda McBaine, Producer
Jesse Moss, Producer
Outstanding Directing For A Documentary/Nonfiction Program
Boys State • Apple TV+ • Apple / A24 / Concordia Studio / Mile End Films
Amanda McBaine, Directed by
Jesse Moss, Directed by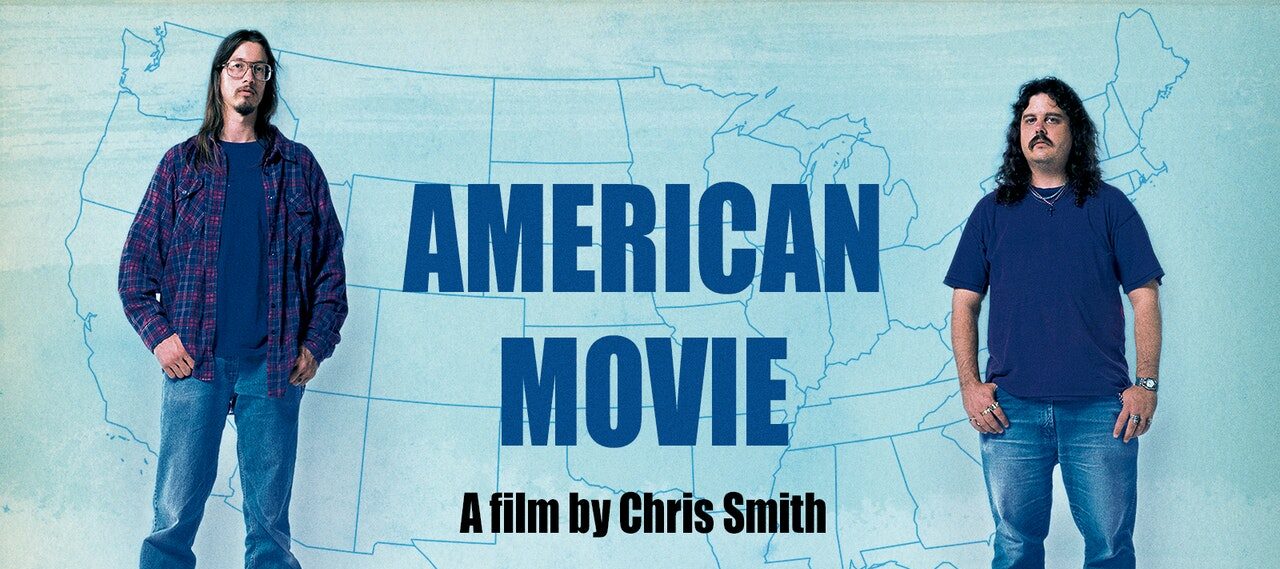 AMERICAN MOVIE on the Criterion Channel
American Movie will be arriving on The Criterion Channel in July. Their synopsis:
"It takes a village to make a movie, but when that village is Menomonee Falls, Wisconsin, the results are bizarre, comical, and quintessentially American. With the help of his mother, his eighty-two-year-old uncle, and a local cast of oddballs, DIY filmmaker Mark Borchardt fights his way through internal and external roadblocks to achieve his goal of making his movie—an independent horror short called COVEN—his way. His inspiration comes from films as disparate as THE TEXAS CHAINSAW MASSACRE and THE SEVENTH SEAL, as well as his experiences growing up amid the grey skies, rusty cars, and ranch houses of Milwaukee's Northwest Side. Spanning over two years of struggle, financial decline, and spiritual crisis, this cult favorite—winner of Sundance's Grand Jury Prize for documentary—is a hilarious, poignant, and heartfelt tale of ambition, obsession, excess, and one man's pursuit of the American dream.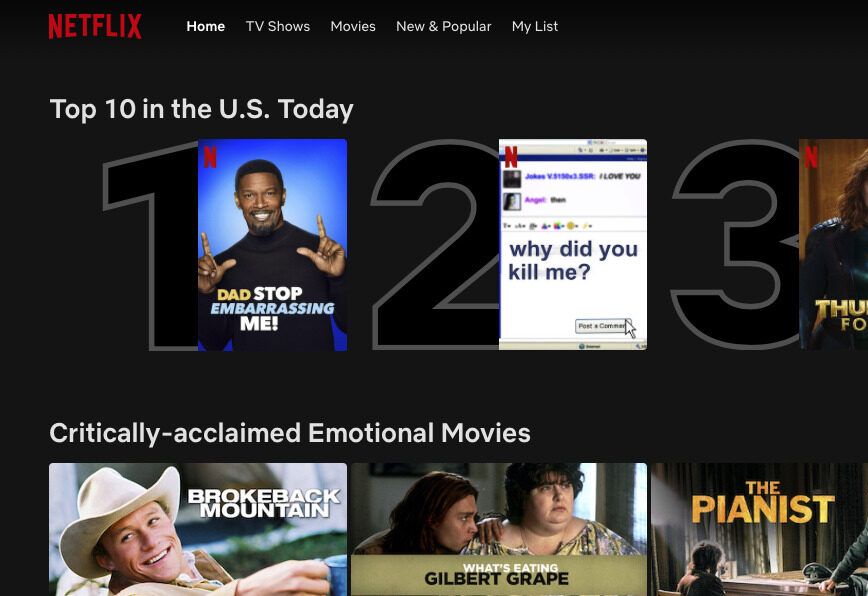 Why Did You Kill Me a Top Ten Streaming Hit
Nielsen has "Why Did You Kill Me?" at 253 million minutes streamed in our first 5 days, which put us as the #2 most viewed movie that week across all streaming platforms even though the movie wasn't out for the full week.
From the Hollywood Reporter:
Nielsen's streaming top 10s for April 12-18 are below. Original streaming films are marked with an asterisk.

Nielsen also only measures U.S. audiences, not those in other countries, and currently only includes Amazon, Disney+, Hulu and Netflix in its rankings.

Movies

1. Thunder Force* (Netflix), 742 million minutes
2. Why Did You Kill Me* (Netflix), 253 million
3. Synchronic (Netflix), 250 million
4. Moana (Disney+), 166 million
5. Raya and the Last Dragon* (Disney+), 164 million
6. The Little Rascals (Netflix), 153 million
7. Saving Private Ryan (Netflix), 130 million
8. Frozen (Disney+), 124 million
9. Concrete Cowboy* (Netflix), 115 million
10. The Stand-In (Netflix), 114 million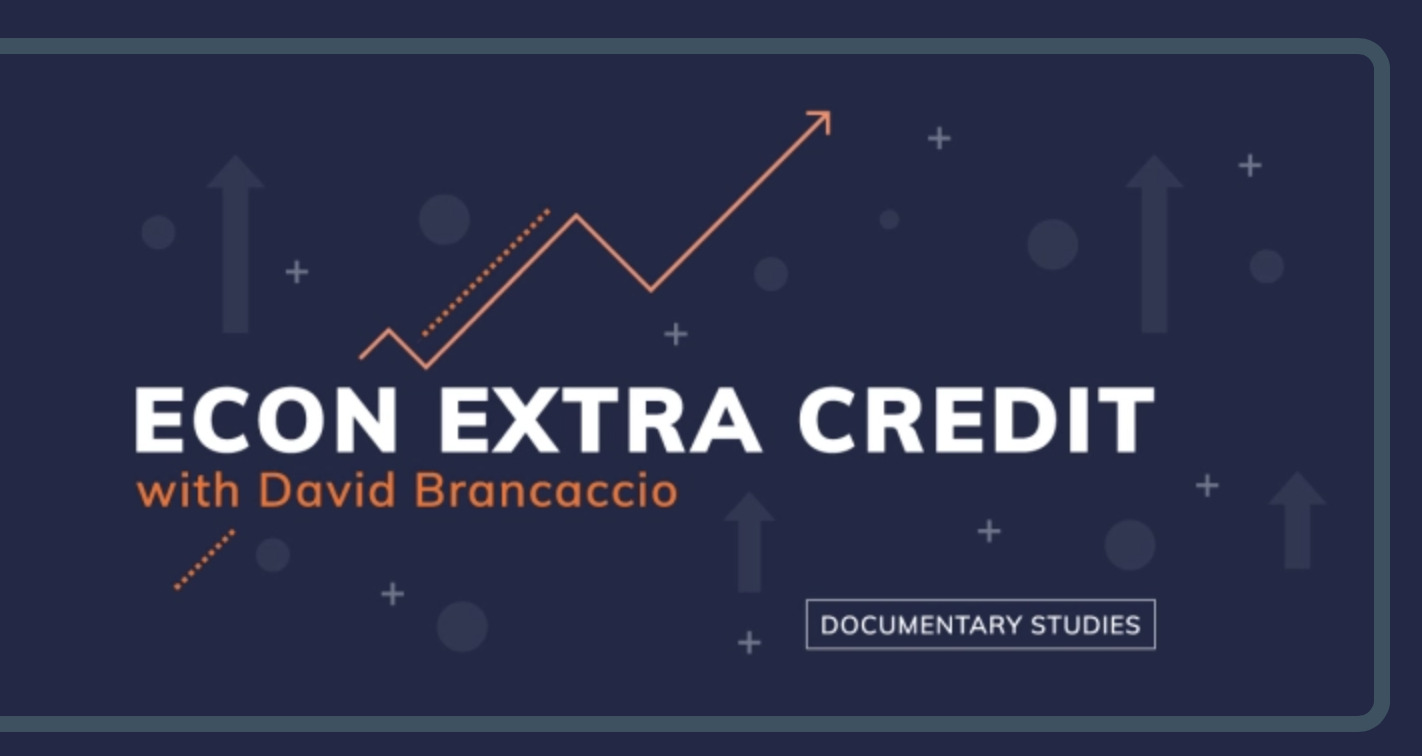 The Last Blockbuster is The Marketplace Movie of the Month
On today's MARKETPLACE MORNING REPORT, David Brancaccio reacts to "The Last Blockbuster" and gleans some financial lessons, selecting it as his documentary pick of the month.
From the Marketplace website:
While our movie this month runs thick with people nostalgic for Blockbuster video stores (may those stores rest in peace), I am not one of those people. To me, Blockbuster signifies disappointment: It was the place where dreams of watching a certain movie went to die with the phrase "Sorry, all our copies are out." If my culturally assigned job as daddy was to bring home the bacon in the form of the first "Toy Story," I repeatedly failed in that during the Blockbuster heyday.

Still, I don't have to fondly miss Blockbuster to draw key economic lessons from this movie. It includes a mergers-and-acquisition fable: When Viacom bought Blockbuster, it milked it of its cash to pay for another acquisition, leaving Blockbuster vulnerable. There's also a key moment in the history of startup culture, told in the film as if it might be an urban legend but easily confirmed by Netflix CEO Reed Hastings in his book: He recounts that Netflix did offer to sell itself early on to Blockbuster for $50 million, an offer Blockbuster refused. Oh well.

Another economic lesson prompted by "The Last Blockbuster," if requiring some extra digging on my part, is about the role of what are called "institutions" in economics. Institutions are the rules of the road, official or informal, that shape our economic interactions (as we learned in the textbook we read together last year).

Here's how "institutions" of the econ kind had to change for the Blockbuster phenomenon to happen. When home video players started hitting the market in earnest in the early 1980s, movie studios freaked out. They anticipated loss of both money and control of their intellectual property. This went all the way to the U.S. Supreme Court, which in 1984 ruled (5-4) that VCRs and tapes were OK, not piracy-on-a-stick. Studios also tried to change the rules in another venue, Congress, where a law took shape to quash the taping technology. The bill wasn't popular and it never passed. Without these rules of the road established, it's unlikely there ever would have been a video rental era with Blockbuster front and center.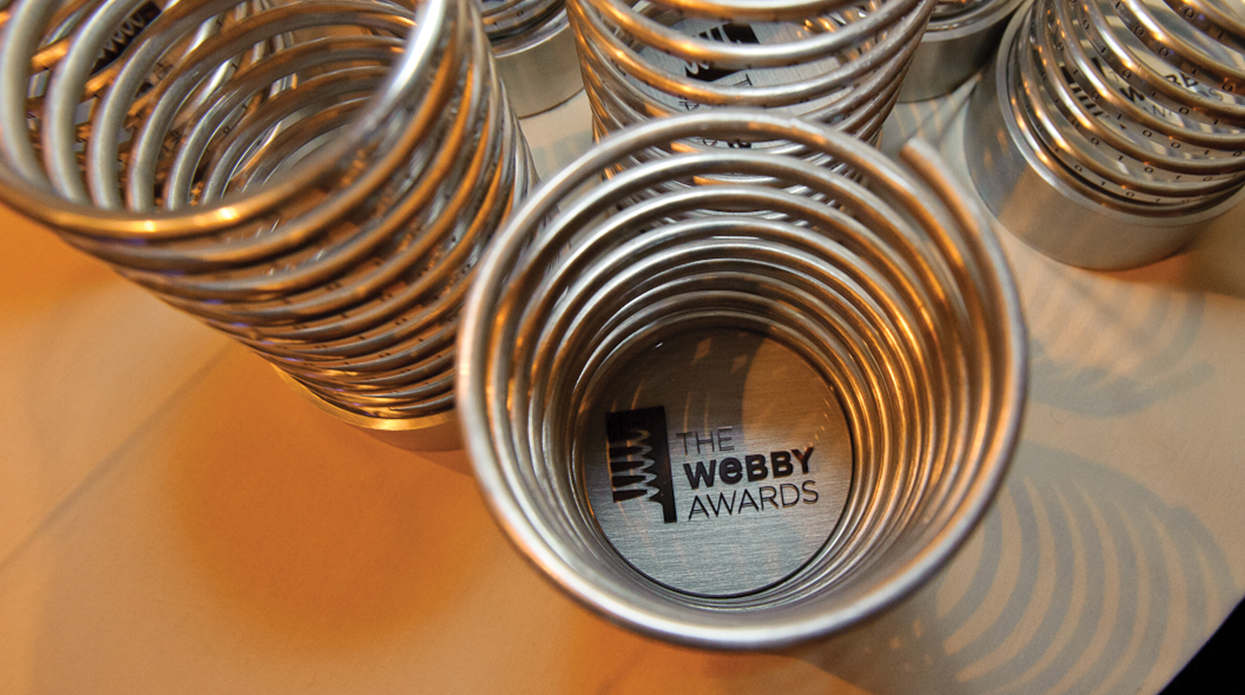 Make/Shift honored by Webby's
Just got word that make/SHIFT was named a 2021 Webby Honoree for video/documentary. That puts us in the top 9 finalists of the year (others included Roblox, Google, National Geographic and WebMD). Congratulations to Casey Suchan, Matt Prekop, Tim Cawley, and the entire team who worked on this amazing piece of brand marketing.
Check out this Webby's case study to learn more about Make/SHIFT and the strategy behind it.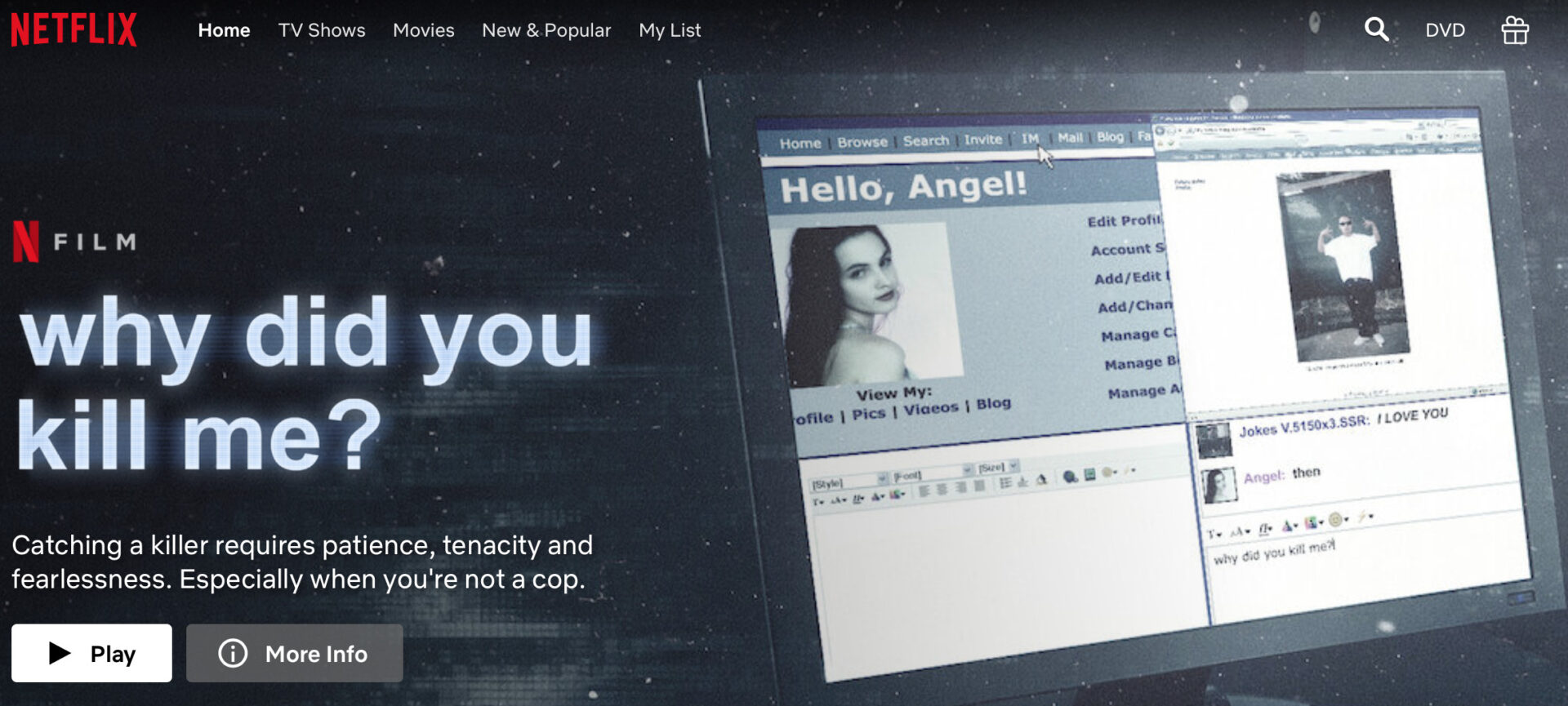 Why Did You Kill Me Debuts at #1
In the last month we've had 3 of the top 10 highest rated films on Netflix — THE LAST BLOCKBUSTER, MURDER AMONG THE MORMONS, and now WHY DID YOU KILL ME?
The New #1 Movie on Netflix Is a Must-Watch True-Crime Doc Where the Victim's Family Tries to Catfish the Killer

During our daily Netflix scroll, we couldn't help but notice that Why Did You Kill Me? is finally getting the recognition it deserves.

The true-crime documentary just premiered earlier this week, and it recently became the number one movie on Netflix's list of most-watched flicks. (It's currently ranked ahead of Thunder Force, The Little Rascals, The Stand In, Saving Private Ryan, Legally Blonde and Sniper: Ghost Shooter.)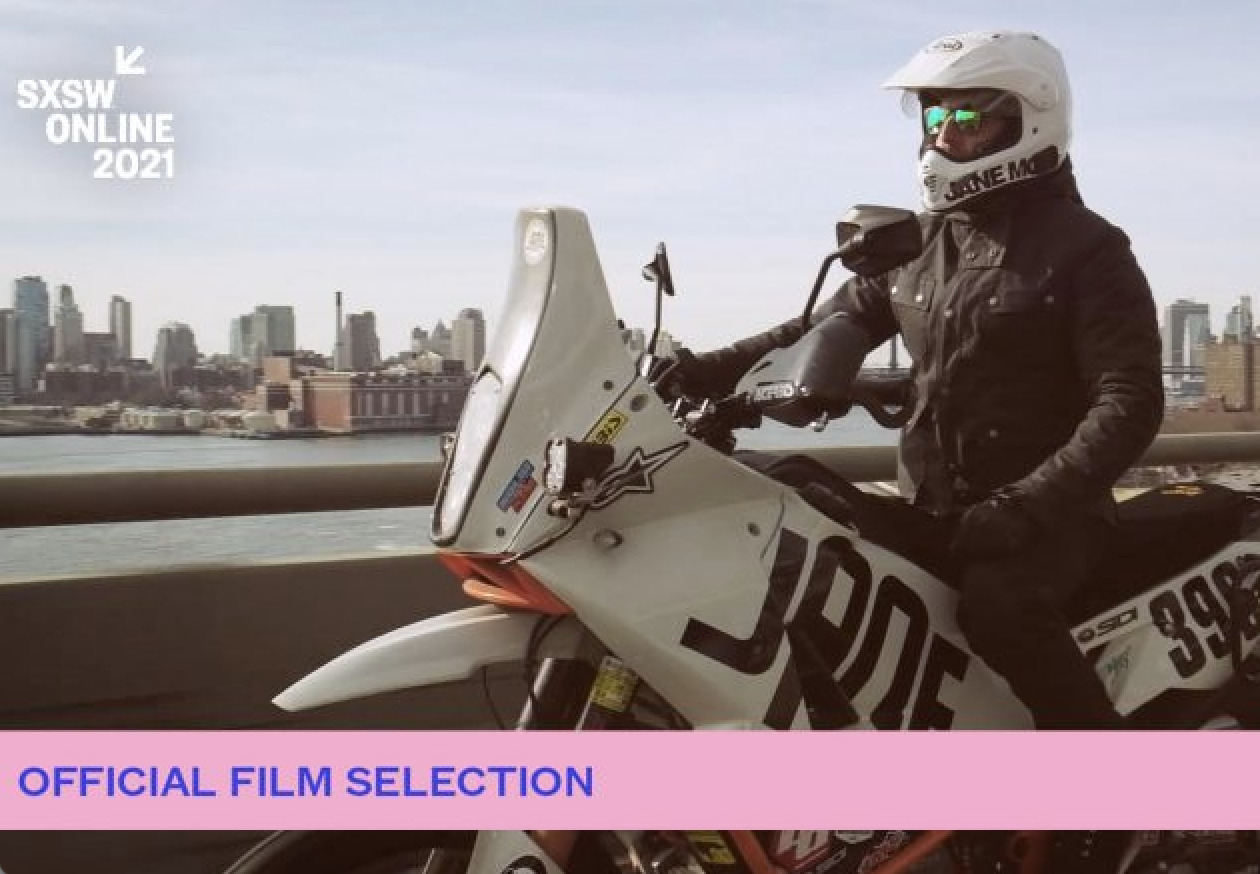 The Oxy Kingpins Premieres at Virtual SXSW
From Variety: "The Oxy Kingpins" is a documentary that feels like it could be a Martin Scorsese movie. It's "The Wolf of Wall Street" meets "The Insider" — the story of a scurrilous illegal business, and one of the hotshot thrill junkies who rode it to riches, and how that business connects up to a much larger corporate racket.
From RogerEbert.com: Produced by media company The Young Turks and executive produced by Chris Smith and Adam McKay, it plays out like McKay's "The Big Short" in particular, displaying the different hierarchies of drug dealers in a national catastrophe, with David vs. Goliath dynamics with a frustrating imbalance of accountability. 
Edited by:
Lise Lavallee
Barry Poltermann
Jeremy Stulberg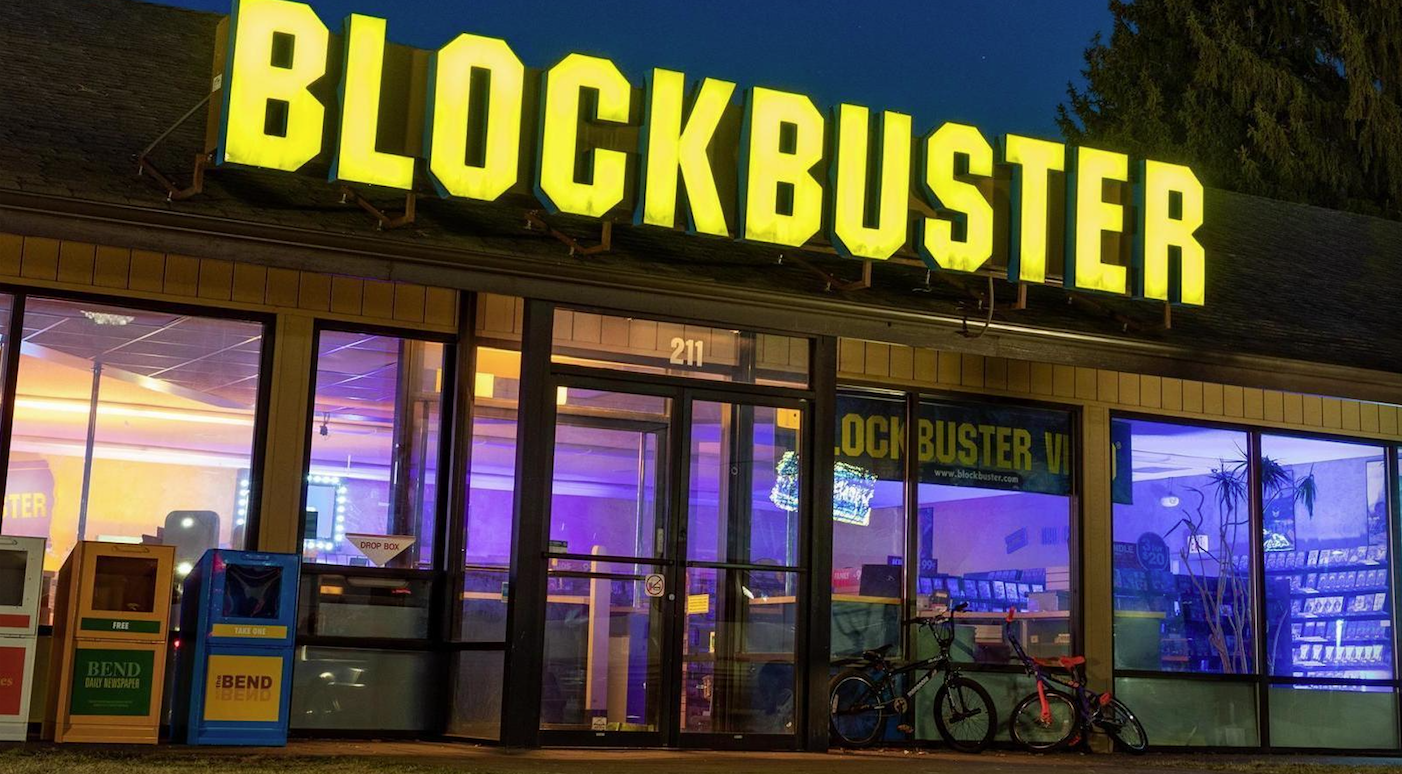 World's last Blockbuster video store more popular after Netflix show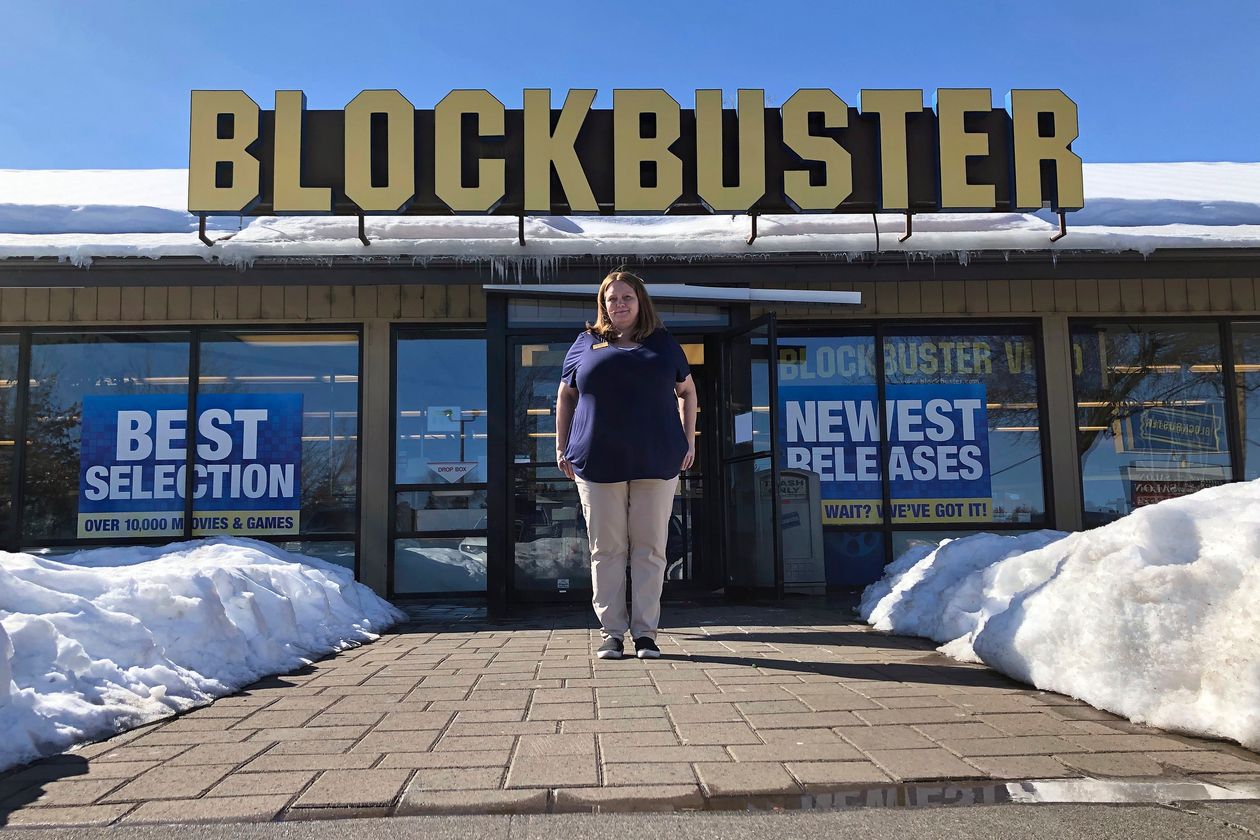 First, it debuted at the #4 position on Netflix Most Watched Movie's list, and now comes this news on The Last Blockbuster, from The Chicago Tribune:
"Since the documentary aired March 15, people from all over the world have sent flowers and called the store just to say "thank you" for staying open. In the backroom, staff members have been busy packaging thousands of online orders for Blockbuster T-shirts, hats and face masks, which are all made by Bend businesses.

"It's a little bit crazy, but it's a very good thing," store manager Sandi Harding told The Bulletin in Bend. "We'll take a little crazy if it means keeping the store open."
Harding is the star of the movie, which peaked as high as the No. 4 movie in the United States since it appeared on Netflix March 15."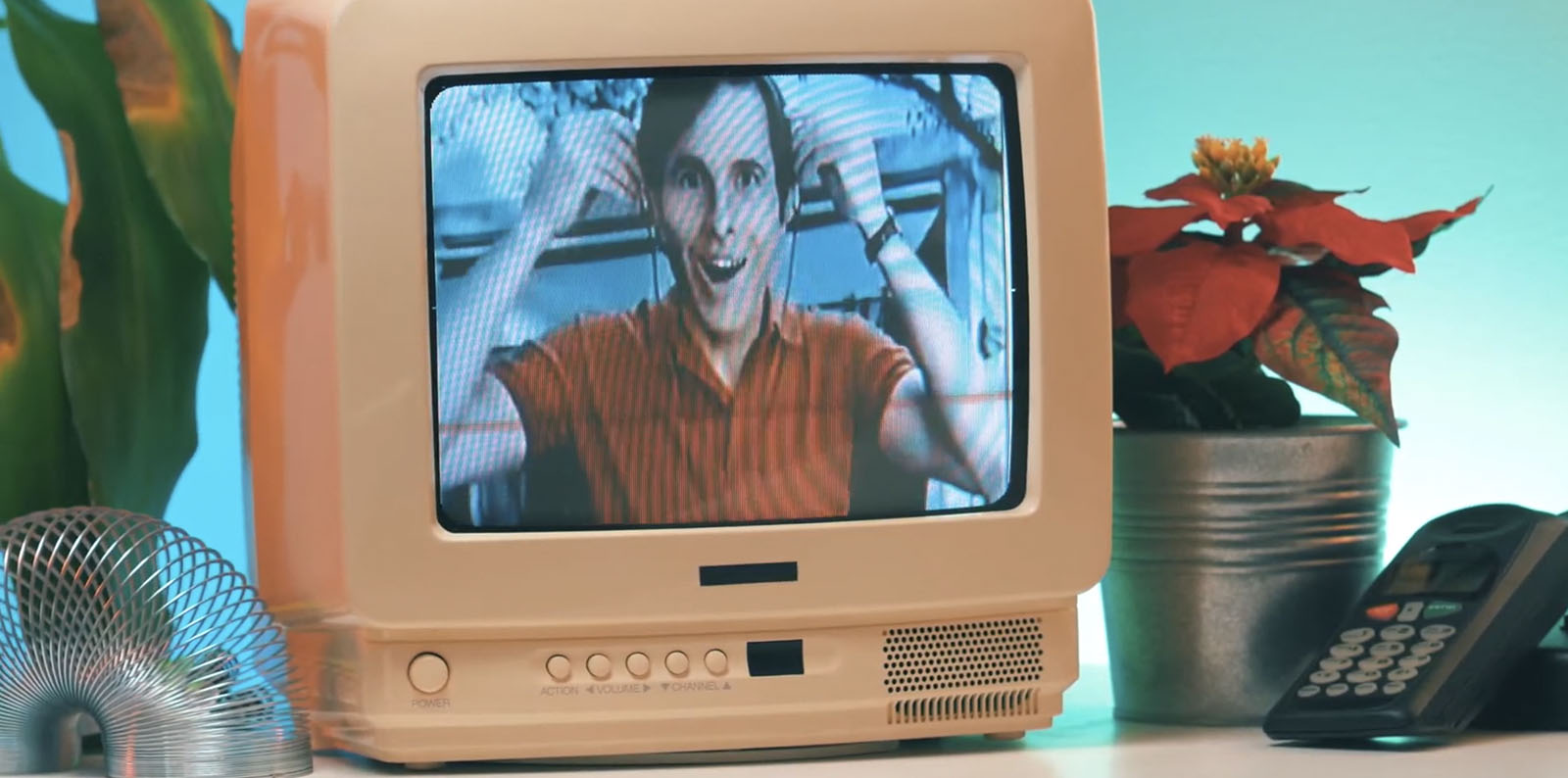 Film Threat Explores Make|Shift
Just before the pandemic hit last year, we finished a documentary about advertising (produced for WP Engine) called Make|SHIFT. It is hitting streaming platforms this week. Launching to some great press and attention, our favorite so far is this above FILM THREAT interview between the iconic Chris Gore and the directors, Casey Suchan and Tim Cawley.
FilmInternational: "This nifty, zippy documentary is all about the power of storytelling, and the filmmakers gets some engaging subjects to talk about their craft."
EyeForFilmUK: "If you've never given advertising much though, you'll find this documentary a real eye-opener. perhaps more impressive, however, is how entertaining it is for those of us who have worked in the industry."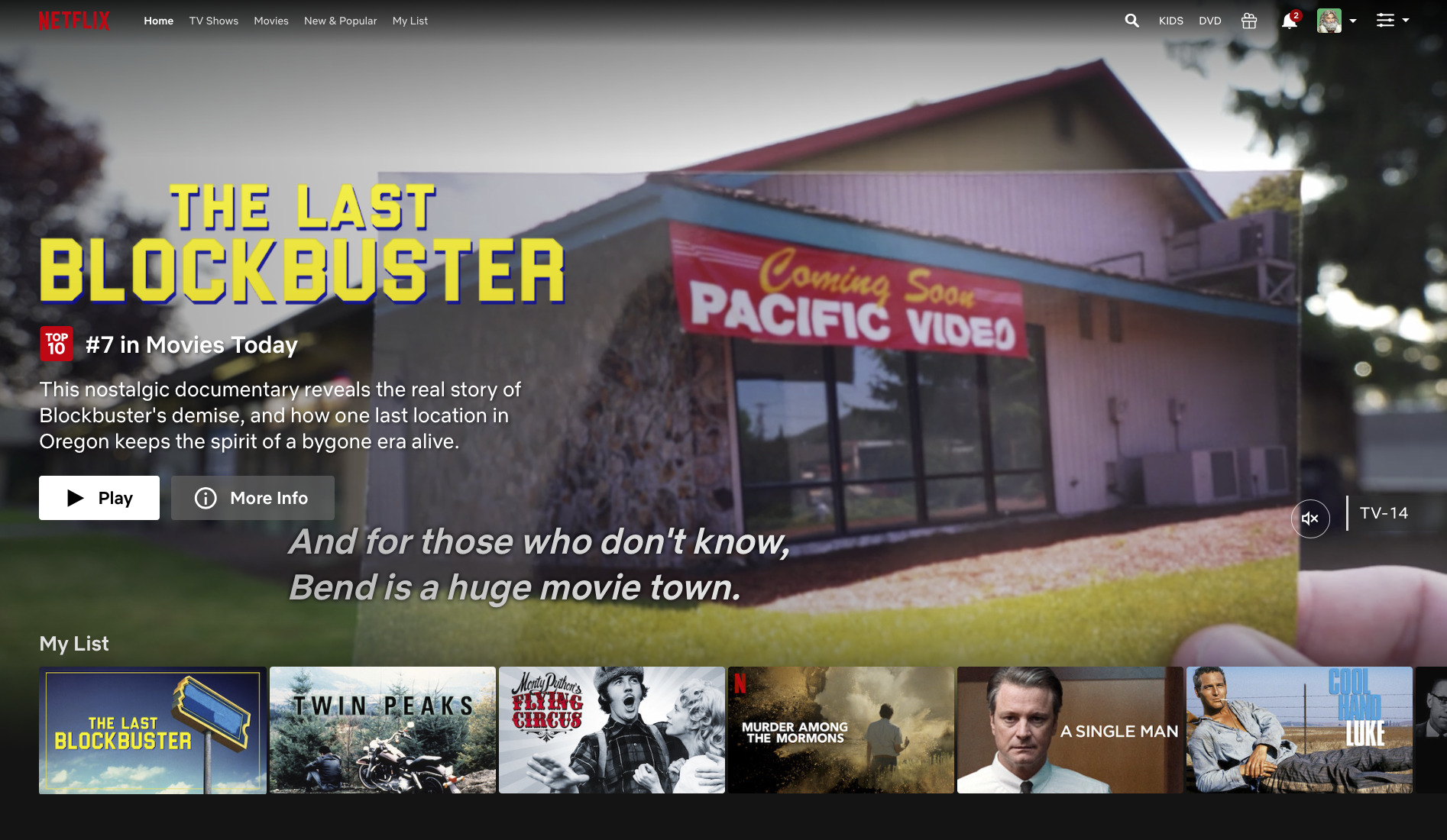 The Last Blockbuster Netflix Premiere's at #4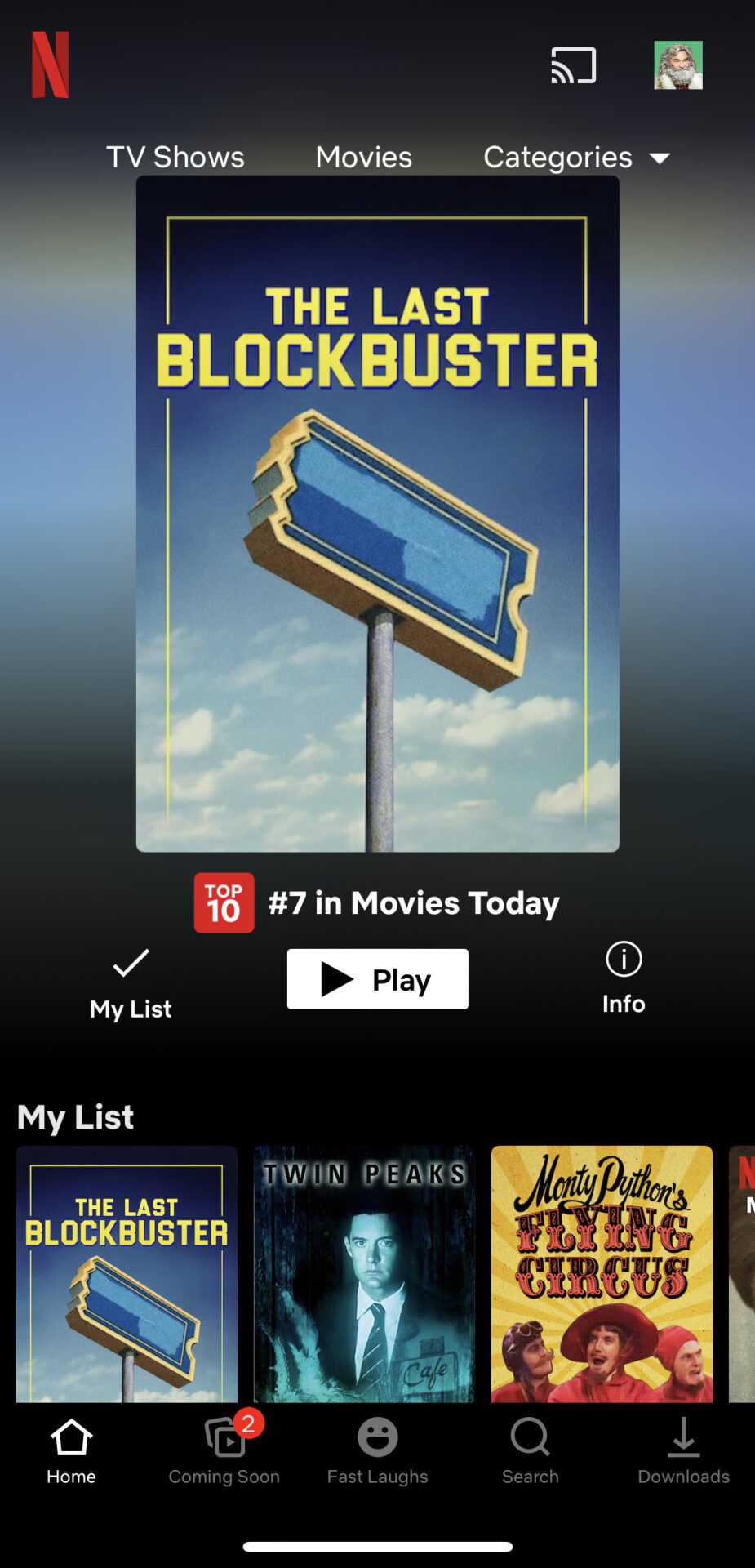 "The Last Blockbuster" premiered at an amazing #4 of all movies on Netflix!
Netflix's New #4 Movie Tells the Story of the Last Remaining Blockbuster Video
It's been more than a decade since Blockbuster Video declared bankruptcy and announced that it was closing all but one location. And now, Netflix is making us feel nostalgic with a brand-new documentary about the last remaining store.
Introducing The Last Blockbuster, which is a tribute to the movie rental chain. Although the film just hit the streaming service earlier this week, it has already claimed a spot on Netflix's list of top-rated movies, which features must-watch flicks like Yes Day, Savages and Operation Varsity Blues: The College Admissions Scandal.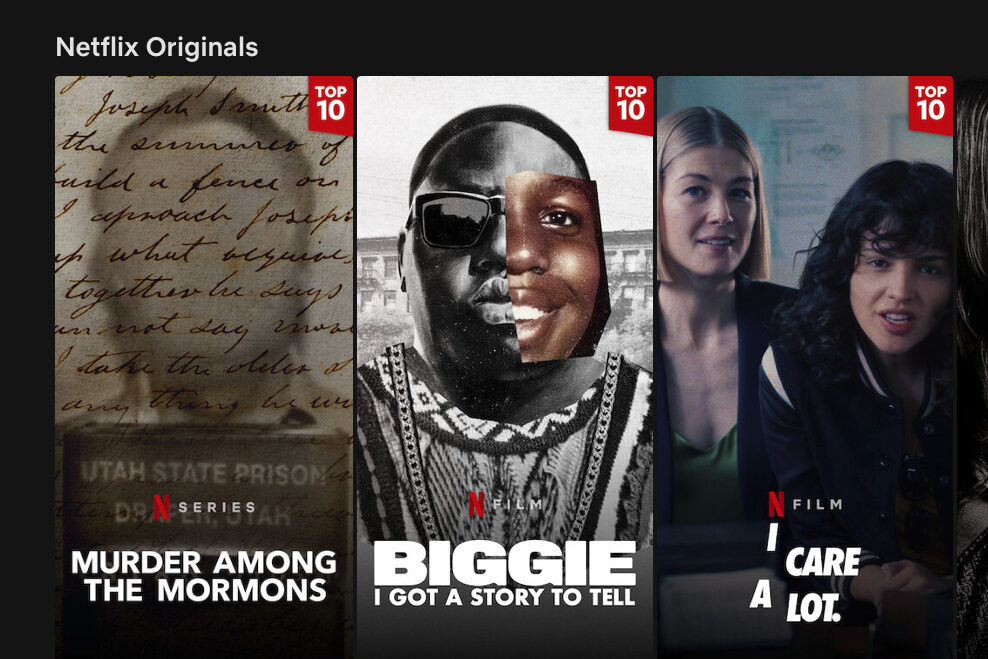 Murder Among the Mormons Debuts at #2
Netflix just dropped a brand-new true-crime documentary yesterday and it's already made its way onto Netflix's most popular TV show list. Yup, the doc series is officially the number two show on the streaming platform after only one short day. And how have we never heard about this before?!

Called Murder Among the Mormons, the three-part series centers around a trio of bombings in 1985 that shocked the Salt Lake City Mormon community and threatened the foundations of the church altogether. Although it has yet to be reviewed by Rotten Tomatoes, audiences are seemingly already enthralled.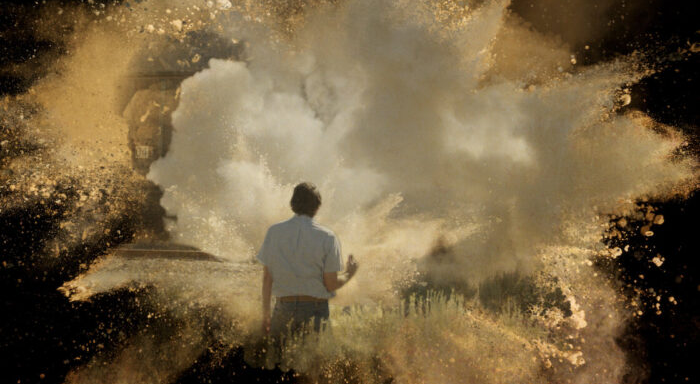 Murder Among the Mormons A Critical Smash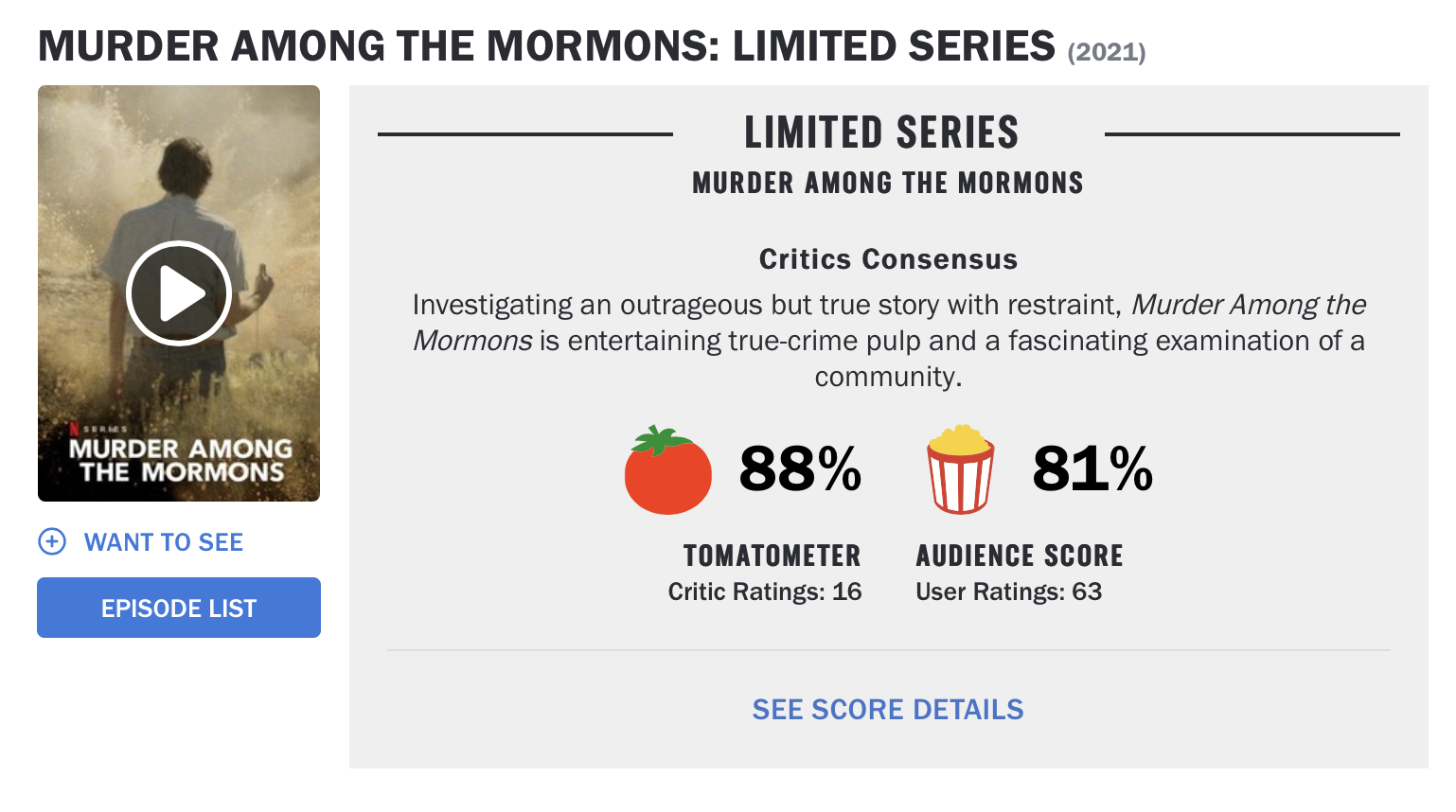 Our latest Netflix true-crime documentary Murder Among the Mormons is a critical smash. We are proud to congratulate Matt Prekop for his work as editor of "Murder Among the Mormons", working with the amazing Greg O'Toole.
Chicago Sun-Times: "…an invaluable, extensive and journalistically sound record of events that will fascinate."
The Wall Street Journal: "…a combination detective story, crime thriller and artistic triumph of nonfiction cinema."
TV Guide: "It's the whydunnit — the mind-bending master plan exposed in the final episode — that truly sets Murder Among the Mormons apart as one of the strangest and most compelling additions to the true crime genre."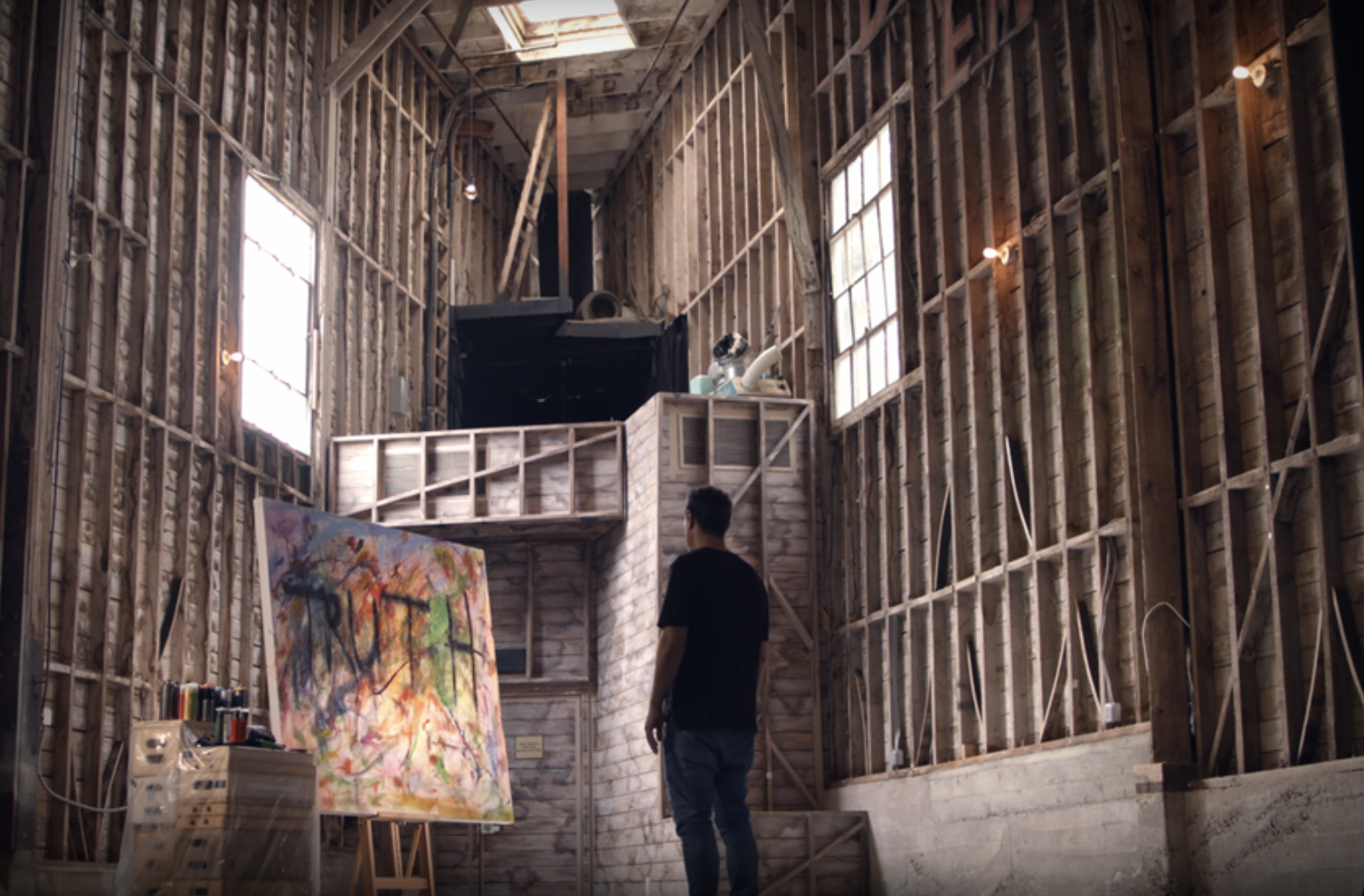 Truth to Power in Theaters and on VOD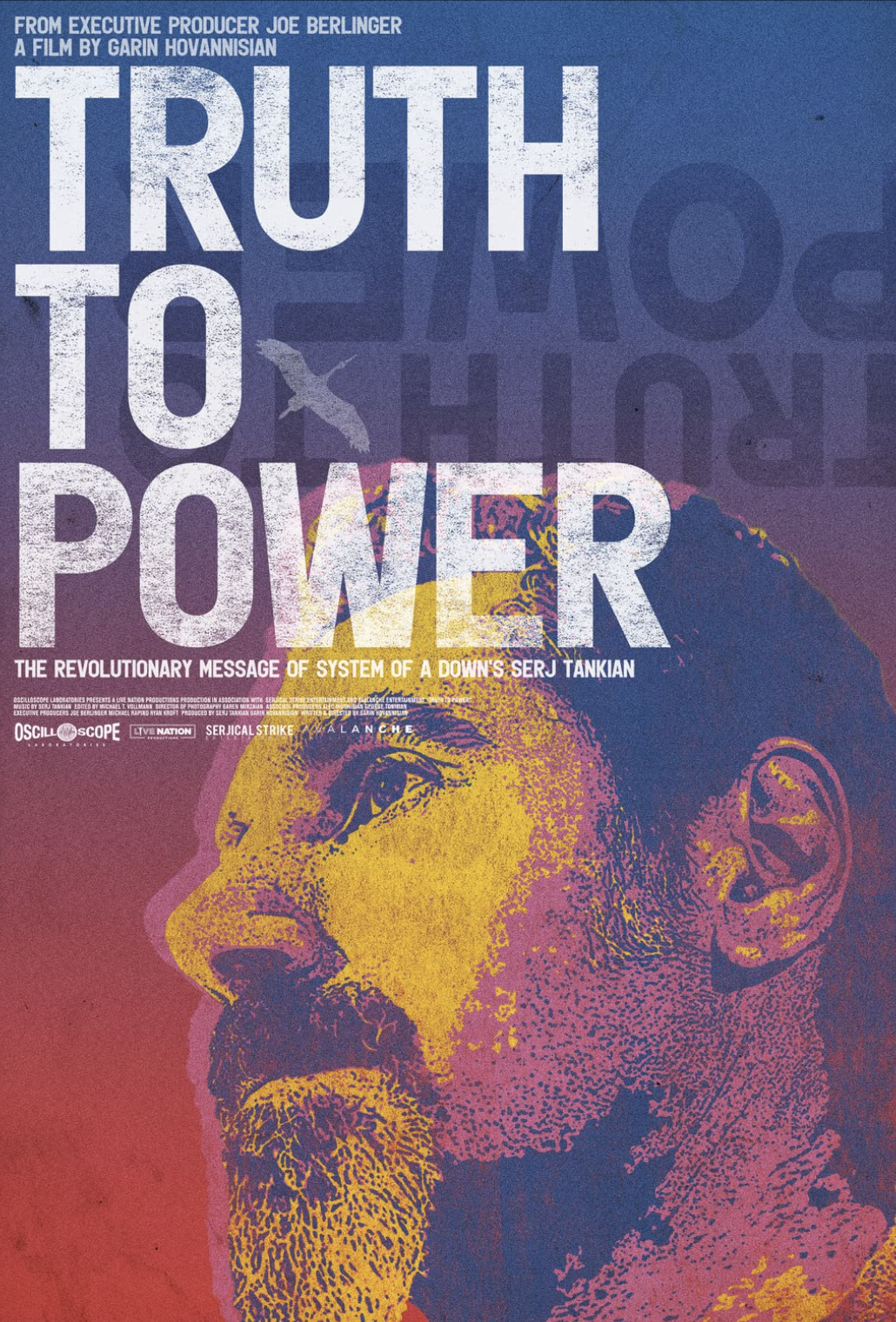 On March 19, Oscilloscope Laboratories will release Truth to Power, an acclaimed documentary on Serj Tankian, the Grammy-winning lead singer of System Of A Down. With exclusive interviews, adventures, and original footage personally filmed by Serj, TRUTH TO POWER allows audiences backstage access to an international rock star whose faith in music not only revolutionized heavy metal, but also world events.
The film was edited by Michel Vollmann and story supervisor was Barry Poltermann.
Rolling Stone calls it "well-paced, tightly edited and engaging, and at times, it's quite inspiring." **** (out of 5)
Time Out calls it "an access-all-areas insight into what makes this rock icon tick."
You can find it now at https://truthtopower.oscilloscope.net for digital screenings.