Commercial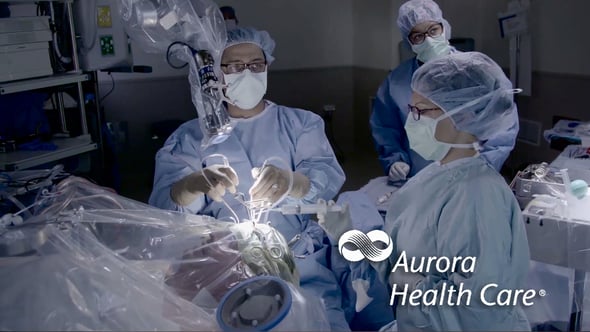 THE INNOVATORS
(Branded Documentary Short, 2014)
Dr. Kassam is a board-certified, world-renowned neurosurgeon whose accomplishments have advanced the field of neurosurgery. He was the driving force behind the establishment of the Aurora Neuroscience Innovation Institute (ANII) in 2014, where he collaborates with an experienced team of scientists, engineers, clinicians and cell biologists. These neuroscience specialists work together to provide comprehensive clinical care and groundbreaking research for the next wave of neurological innovation.
In addition to having written more than 300 peer-reviewed articles and two textbooks, Dr. Kassam speaks all over the world about neurological innovation – not just about what's happening today, but also about what he envisions for the future. He encourages fellow doctors to think critically about the kind of care they give to each patient and to pay attention to the clinical and economic value of each new procedure.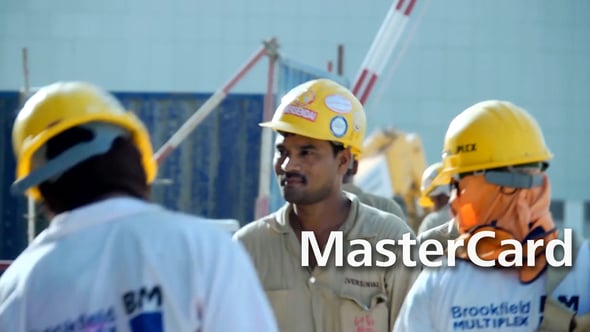 Investor Day
(Trailer for Branded Short Series, 2014)
This trailer for "World Beyond Cash" features government officials, business people and typical customers who are migrating to a cashless system through prepaid products.
POWER OF PREPAID is a MasterCard initiative created to stimulate collaboration and innovation in the prepaid industry. From Mexico City to Dubai, MasterCard is delivering innovative prepaid payment solutions that are evolving the ways organizations disburse social benefits and payroll.
The subject is a complicated one, and video storytelling brings it to life with the faces and voices of customers in this 2011 documentary project we produced for the creative agency 50,000feet.
World Beyond Cash features government officials, business people and typical customers and their experiences. The project illustrates both the success stories and challenges of migrating to a cashless system through prepaid products and raise awareness for the many opportunities for prepaid in these markets.
Our filmmakers travel the globe with MasterCard Worldwide to document how their prepaid products are helping governments reach unbanked and underserved consumers and move them toward cashless transactions that are convenient, flexible and secure.
We visit Mastercard customers in Dubai, Mexico City, Bratislava and the United States, hearing first hand how Mastercard Prepaid solutions are making a difference. We see how various prepaid solutions, including government issued prepaid card products, can empower consumers.
The series consisted of two videos, primarily utilized as investor relation's communications. One video was a worldwide overview, and the second video focused on the products impact in the United States, going deeper into the story how the US government is adopting a cashless system to distribute social benefits.
AGENCY: 50,000feet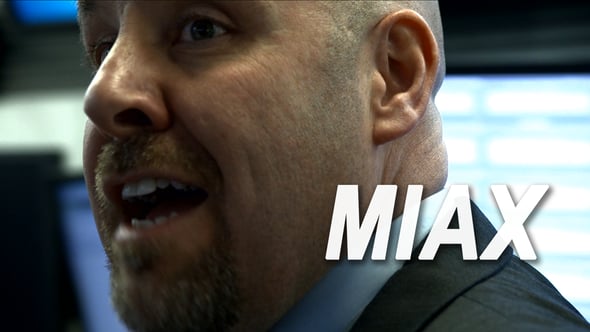 Ten Days In December
(Short Brand Documentary, 2012)
Sweat it out with core MIAX personnel as they open their brand new options exchange for its first trading day. Years of work and countless tests have come down to this moment. Time to sink or swim.
In December of 2012, the Miami International Options Exchange, or MIAX, launched with its first trade. But the world had never heard of the MIAX, and so it also launched a series to create an image, establish a brand, and instill credibility.
This video is a condensed version of the original 24 minute opus produced for investors in the exchange to celebrate it's opening.
This shorter version was aimed at the entire financial world, from investors and exchange employees to financial press.
THE PIRANHA TANK
(Branded Web Series, 2011)
In the documentary series "The World Covered" we followed the Ivy Funds team from their home offices in Kansas City to points throughout the world.
In this pilot episode, meet CEO Hank Herrmann, a boss who doesn't mince words. "People have entrusted us to look over their money," he says. "We have a responsibility to execute."
Ivy Funds was named Barron's "Best Mutual Fund Family" for the past five years. To bring Ivy Fund's powerful story to life we followed portfolio managers and analysts across several continents to see first hand the firm's unique process in the Ivy Fund team's own words.
The World Covered was fully integrated into a campaign developed by our agency partners, which spanned print, broadcast, digital and social, including print advertising that featured QR codes directing readers to a microsite where they can view the documentaries.
We even edited television commercials from the footage, which were broadcast on targeted financial channels, such as CNBC.
AGENCIES: 50,000feet / Swandog Marketing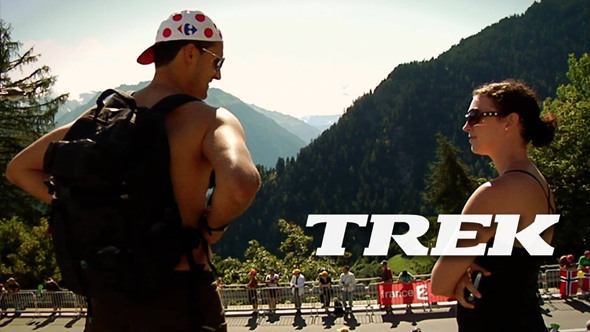 Cycling Heaven
(Brand Documentary Web Series, 2009)
Created for Trek Bicycle Corporation, "Document Unscripted" was produced in 2009. Over the course of that year, viewers followed an unscripted ride through everything Trek, from the manufacturing process to inside superstar cycling team Team Astana. Highlights included Alberto Contador and other Team Astana racers working with Trek at their design and testing centers, all the way through the Tour de France.
In this epsidoe, Dave and Sharlene Vunic are at the Tour de France for their honeymoon. Dave is a Canadian Mounted Policeman who has always dreamed of visiting the Tour de France. He also has always dreamed of visiting the Swiss Alps. Today, he gets both of his wishes as he watches Alberto Contador take yellow.
The common thread of the series is the true Trek Unscripted Story, told from the cobblestones of Europe to the rural highways of the Tour of California. The Trek Document Series used everything from the real life drama of the races to personal vignettes of Trek designers at work.
We began our work for Trek in January with a profile of the eventual tour winner, Alberto Contador, training in San Diego. We then did several episodes following Contador, Lance Armstrong, Levi Leipheimer and the rest of the team as they prepared for the Tour de France.
Finally, we documented the Tour itself. We captured the Tour at its essence and most humane, with episodes that featured all aspects of the experience from racers like Armstrong and Contador to die hard fans and even locals whose town are being invaded by tourists.
Nothing was planned or scripted. Subjects and topics were improvised on the fly, with a focus on telling stories about fans and the event, and not about Trek itself.
Trek product is seen in the videos on occasion, but Trek as a brand is seldom mentioned. Episodes were posted to YouTube and the brand's website.
For more about our brand documentary work visit About Face Media.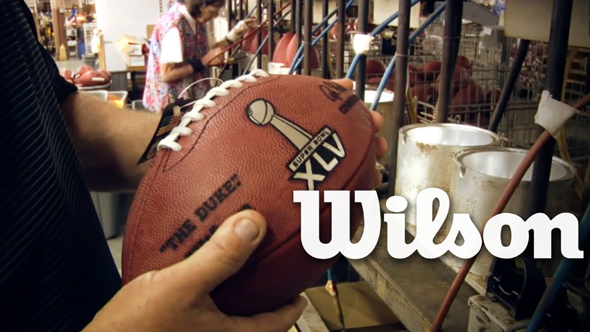 Aida, OH
(Branded Short Series, 2008)
Go into the Ada, Ohio Football Factory that makes all the balls for the NFL and meet the hard working Americans who work tirelessly to deliver the pigskins for the games on Sunday. Here we meet the people of Wilson, and see the impact working for a great American company has.
Part of the WILSON | "More Win" series.