BRAND STORIES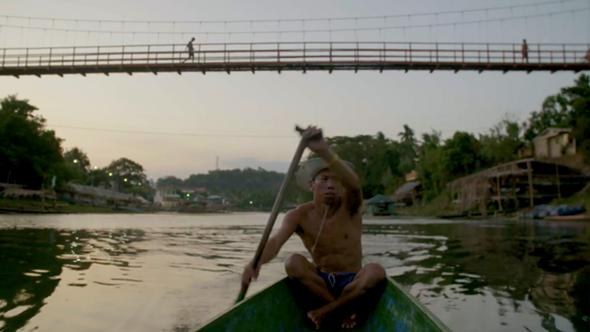 Marketing Overview
This is a montage / overview edit of visuals bringing to life the breadth of client work we've done, with an emphasis on work done for brands.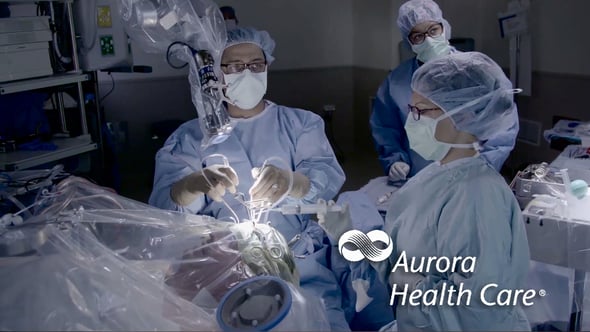 THE INNOVATORS
(Branded Documentary Short, 2014)
Dr. Kassam is a board-certified, world-renowned neurosurgeon whose accomplishments have advanced the field of neurosurgery. He was the driving force behind the establishment of the Aurora Neuroscience Innovation Institute (ANII) in 2014, where he collaborates with an experienced team of scientists, engineers, clinicians and cell biologists. These neuroscience specialists work together to provide comprehensive clinical care and groundbreaking research for the next wave of neurological innovation.
In addition to having written more than 300 peer-reviewed articles and two textbooks, Dr. Kassam speaks all over the world about neurological innovation – not just about what's happening today, but also about what he envisions for the future. He encourages fellow doctors to think critically about the kind of care they give to each patient and to pay attention to the clinical and economic value of each new procedure.
The Philadelphia Project
(Branded Documentary Short)
InSinkErator and the city of Philadelphia had a remarkable idea – if we put garbage disposals into more homes, will the food waste that now doesn't go to landfills make an environmental impact? Will it make a financial one? It was a bold study, and InSinkErator wanted to tell the story and show the results.
The city of Philadelphia has an ambitious goal – to become the greenest city in America. And part of that goal could be reached in the form of water treatment and renewable energy.
InSinkErator came to Philadelphia with an idea of one way to reduce food waste – by installing garbage disposals that would produce food waste-into-renewable-energy for water treatment plants. It would also reduce the food waste that is landfilled. And it would save the city money each year for reduced garbage collection.
At least, that was the plan.
A video called The Philadelphia Project was produced over the course of more than a year to witness implementation of the project and its results.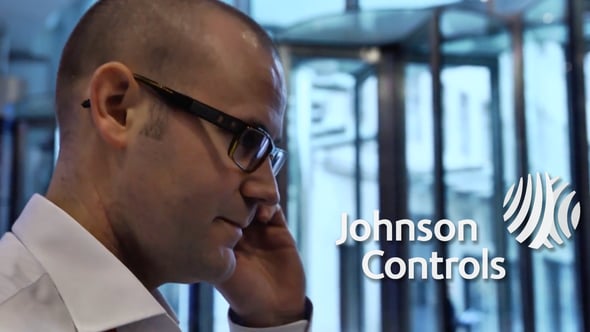 A Day at the BBC
(Brand Web Series)
Meet the Johnson Controls Facilities Management Team that runs the BBC's Broadcasting Center, Marc, Nisha, and Karina, and see how they spend their days constantly on the move, solving problems, and putting out fires.
To mark Vision Week 2013, Johnson Controls wanted to emphasize the impact its personnel have on their customers. The result was a series called Our Impact that went all over the world to show great JCI employees doing great work for their customers.
This series was used internally to educate and inspire JCI personnel.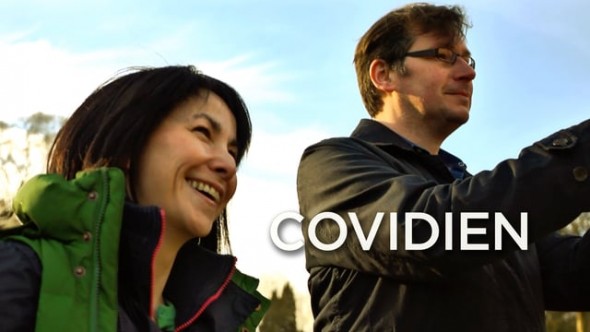 With a Purpose
(Branded Documentary Short)
Medtronic needed to show that, from top to bottom, its people are always working to help patients live healthier, fuller lives.
We meet Medtronic GI Solutions UK Territory Manager Lin-Lee Aspin and hit the road with her on a multi-city tour as she fights an insidious killer, esophageal cancer. We also discover that Lin-Lee has a very personal reason for the vigor with which she does her job – a friend and colleague of hers died recently of esophageal cancer. We travel with her through England and Scotland as she meets with lawmakers and doctors to do her part in the fight.
This video is one in a series that highlights the positive work Medtronic, its people, and products are doing, all aimed at a broad audience ranging from healthcare professionals to the general public.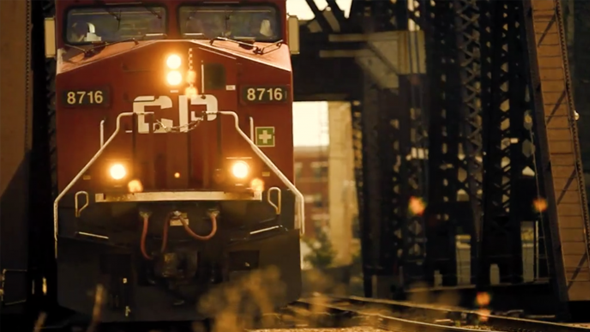 Dear MKE
(Web Series, 2012)
We introduced our DEAR MKE documentary series with this teaser overview. "I'm Gonna Love You Until The Day I Die" by Bennie Cole and his Brother of Soul, released on the local MKE label Raynard in the early '70s.
Produced & Directed by Purple Onion Productions. Editorial by September Club.
Photography by Jack Davidson, Joe Picciolo, Steve Roeder, Patrick Haley, Ian Anderson, and Frankie Latina
Produced by Steve Farr & Steve Roeder
Editorial by Michael Vollmann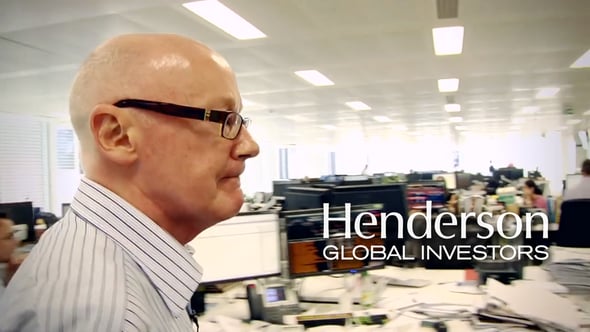 Peak's Picks
(Branded Web Series)
Meet Stephen Peak, manager of the European Focus Fund. He looks for value in European companies where many other investors don't find it. Stephen is known as a contrarian, and that's just fine with him. It's what helps make him, as described by Henderson Head of Equities, arguably one of the greatest investors of his generation.
Henderson Global Investors is a leading investment firm headquartered in London. When the company wanted to raise awareness of its presence in the United States, a video series was born profiling the great minds and culture of Henderson.
This series introduced many of the key leaders at Henderson and was aimed at the North American market.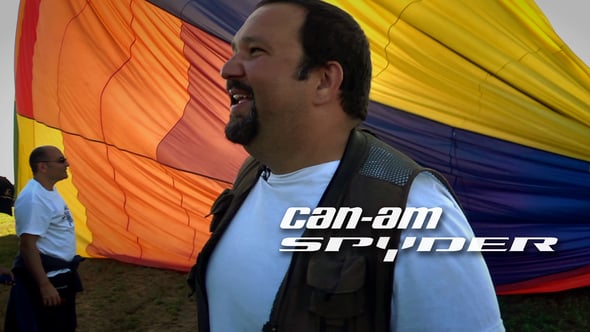 A Coastal Trip
(Brand Web Series)
In Can-Am's "Spyder 5" video series, a group of five strangers from different walks of life explore North America on their Spyders, taking in the scenic countryside.
BRP is the parent company for several iconic outdoor brands, such as Ski-Doo, Evinrude and motorcycle division, Can-Am. Can-Am, working with their advertising agency CK, wanted to build on their social presence as they were launching a new model of their Spyder line of three-wheel vehicles. They wanted a branding and cultural focus, and to show the world how well-suited the Spyder is for the adventure-seeker's lifestyle.
The project began with Spyder selecting five riders from around North America to make up The Spyder Five. The five met each other for the first time with our cameras rolling — on a photo shoot and then a picturesque ride along the sunny California coastline. The series continued as we followed each of them individually as they explored North America. They rode, they ate, they met new people and got to know the advantages of the Spyders.
We were able to bring the audience into the world of Spyder by telling The Spyder Five's stories. Where they're from, how they live, and why they've got so much love for their Spyders. Blog posts accompanied each video release, along with social media support through a Spyder Five Facebook and Twitter presence.
The result is a series that provides credible evidence that the Spyder is a top choice for those living the adventure lifestyle. It's credible because its coming not from the brand, but from the mouths of the real people who are using the brand's product.
The web series was also closely integrated by CK within the surrounding television and print advertising.
AGENCY: CK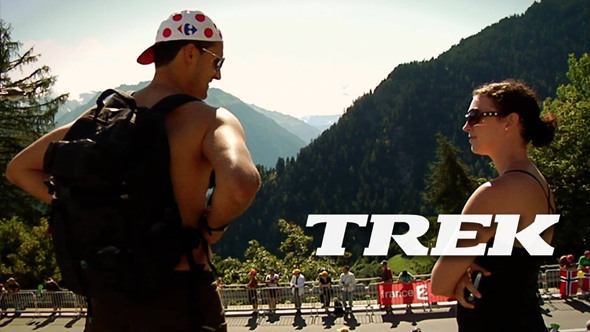 Cycling Heaven
(Brand Documentary Web Series, 2009)
Created for Trek Bicycle Corporation, "Document Unscripted" was produced in 2009. Over the course of that year, viewers followed an unscripted ride through everything Trek, from the manufacturing process to inside superstar cycling team Team Astana. Highlights included Alberto Contador and other Team Astana racers working with Trek at their design and testing centers, all the way through the Tour de France.
In this epsidoe, Dave and Sharlene Vunic are at the Tour de France for their honeymoon. Dave is a Canadian Mounted Policeman who has always dreamed of visiting the Tour de France. He also has always dreamed of visiting the Swiss Alps. Today, he gets both of his wishes as he watches Alberto Contador take yellow.
The common thread of the series is the true Trek Unscripted Story, told from the cobblestones of Europe to the rural highways of the Tour of California. The Trek Document Series used everything from the real life drama of the races to personal vignettes of Trek designers at work.
We began our work for Trek in January with a profile of the eventual tour winner, Alberto Contador, training in San Diego. We then did several episodes following Contador, Lance Armstrong, Levi Leipheimer and the rest of the team as they prepared for the Tour de France.
Finally, we documented the Tour itself. We captured the Tour at its essence and most humane, with episodes that featured all aspects of the experience from racers like Armstrong and Contador to die hard fans and even locals whose town are being invaded by tourists.
Nothing was planned or scripted. Subjects and topics were improvised on the fly, with a focus on telling stories about fans and the event, and not about Trek itself.
Trek product is seen in the videos on occasion, but Trek as a brand is seldom mentioned. Episodes were posted to YouTube and the brand's website.
For more about our brand documentary work visit About Face Media.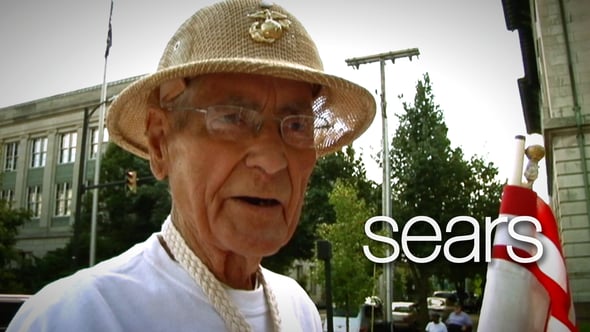 Hoppy Hopkins
(Brand Web Series, 2008)
The "Heroes at Home" series highlighted the work being done on behalf of our veterans and helped share Sears Holdings longstanding commitment to those who serve in the military.
Across the globe, on a daily basis, our troops make sacrifices in the line of duty – so do their families. Often time these military families face hardships at home, including emotional and financial stresses.
This twenty-webisode series called Heroes at Home brings to life the many ways that Sears Holdings is doing something about this problem.
Heroes at Home is a program Sears Holdings created in partnership with Rebuilding Together in response to an urgent need to assist military families facing hardship. Rebuilding Together, the nation's largest all volunteer home rehabilitation organization, is committed to bringing warmth, safety and accessibility to homeowners who do not have the financial or physical resources to complete home repairs and other necessary improvements.
AboutFace had the privilege of sharing the stories of these deserving recipients whose military service included WWII, Vietnam and the wars in Iraq. The series was shot all over the country, in the course of two weeks in late summer of 2008.
By providing necessary repairs or adaptations to homes, Sears Holdings improves the lives of military families across America. Heroes at Home is one of the many initiatives through which Sears Holdings acknowledges the sacrifice made by our troops every day in the line of duty, while supporting and honoring those heroes who remain at home.
For more about our brand documentary work visit About Face Media.