Barry
"Meltdown: Three Mile Island" Nominated for an Emmy
NOMINEES ANNOUNCED FOR THE 44TH ANNUAL NEWS & DOCUMENTARY EMMY® AWARDS
NEW YORK (July 27, 2023) – Nominations for the 44th Annual News and Documentary Emmy® Awards were announced today by The National Academy of Television Arts & Sciences (NATAS). MELTDOWN: THREE MILE ISLAND, edited by Matt Prekop at September Club, was nominated as OUTSTANDING HISTORICAL DOCUMENTARY.
The awards will be presented in two individual ceremonies:
News Categories – Wednesday, September 27th, 2023 at 7:30 p.m. EDT
Documentary Categories – Thursday, September 28th, 2023 at 7:30 p.m. EDT
The News & Documentary Emmy Awards will be presented live at the Palladium Times Square in New York City, and will be streamed live on NATAS' dedicated viewing platform powered by Vimeo, available on the web at watch.theemmys.tv and via The Emmys® apps for iOS, tvOS, Android, FireTV, and Roku (full list at apps.theemmys.tv).
"The News & Documentary Emmy® Awards honor the work of dedicated professionals working at the highest level of the broadcast journalism and documentary filmmaking professions," said Adam Sharp, President and CEO, NATAS. "They pay tribute to the journalists who bring us up-to-the-minute reporting on the critical stories of our time, and the documentary storytellers who explore important social, cultural, and political issues in great depth. NATAS is proud to celebrate the work of this year's nominees."
The 44th Annual News & Documentary Emmy® Awards honor programming content from more than 2300 submissions that originally premiered in calendar-year 2022, judged by a pool of over 1000 peer professionals from across the television and streaming/digital media News & Documentary industry.
Outstanding Historical Documentary
CNN Original Series – Watergate: Blueprint for a Scandal
PBS FRONTLINE, Retro Report – American Reckoning
HBO Max – Hostages
Netflix – Meltdown: Three Mile Island
PBS – Waterman – Duke: Ambassador of Aloha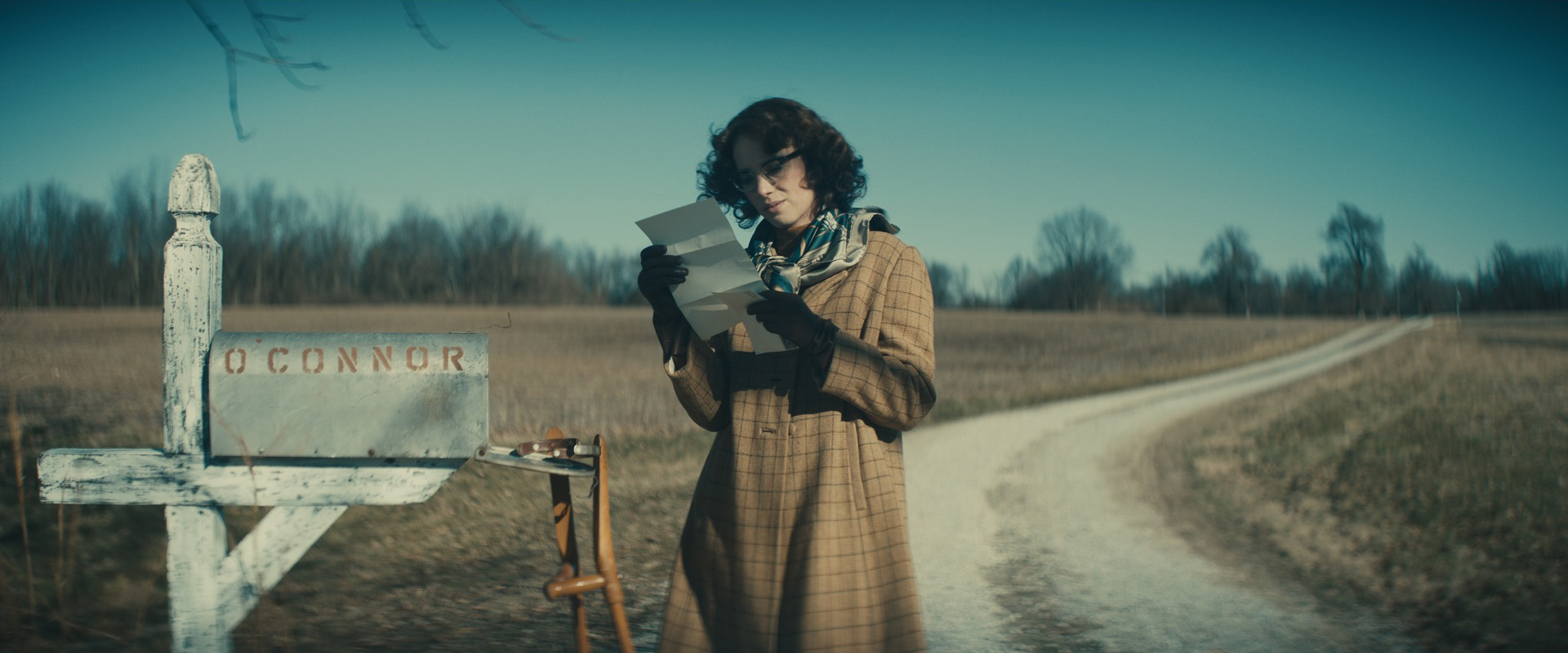 WILDCAT TO DEBUT at TIFF
Ethan Hawke's latest directorial effort, WILDCAT, will have a TIFF international premiere.
September Club co-founder Barry Poltermann has been editing the drama for Hawke, continuing his collaboration which began with the 6-part Paul Newman, Joanne Woodward doc-series THE LAST MOVIE STARS. The film stars Maya Hawke as the celebrated author Flannery O'Connor and was shot in Kentucky. It will premiere in TIFF (September 7-17). The cast includes Laura Linney and Philip Ettinger.
Hawke's previous outings as director include Blaze, The Hottest State, and Chelsea Walls.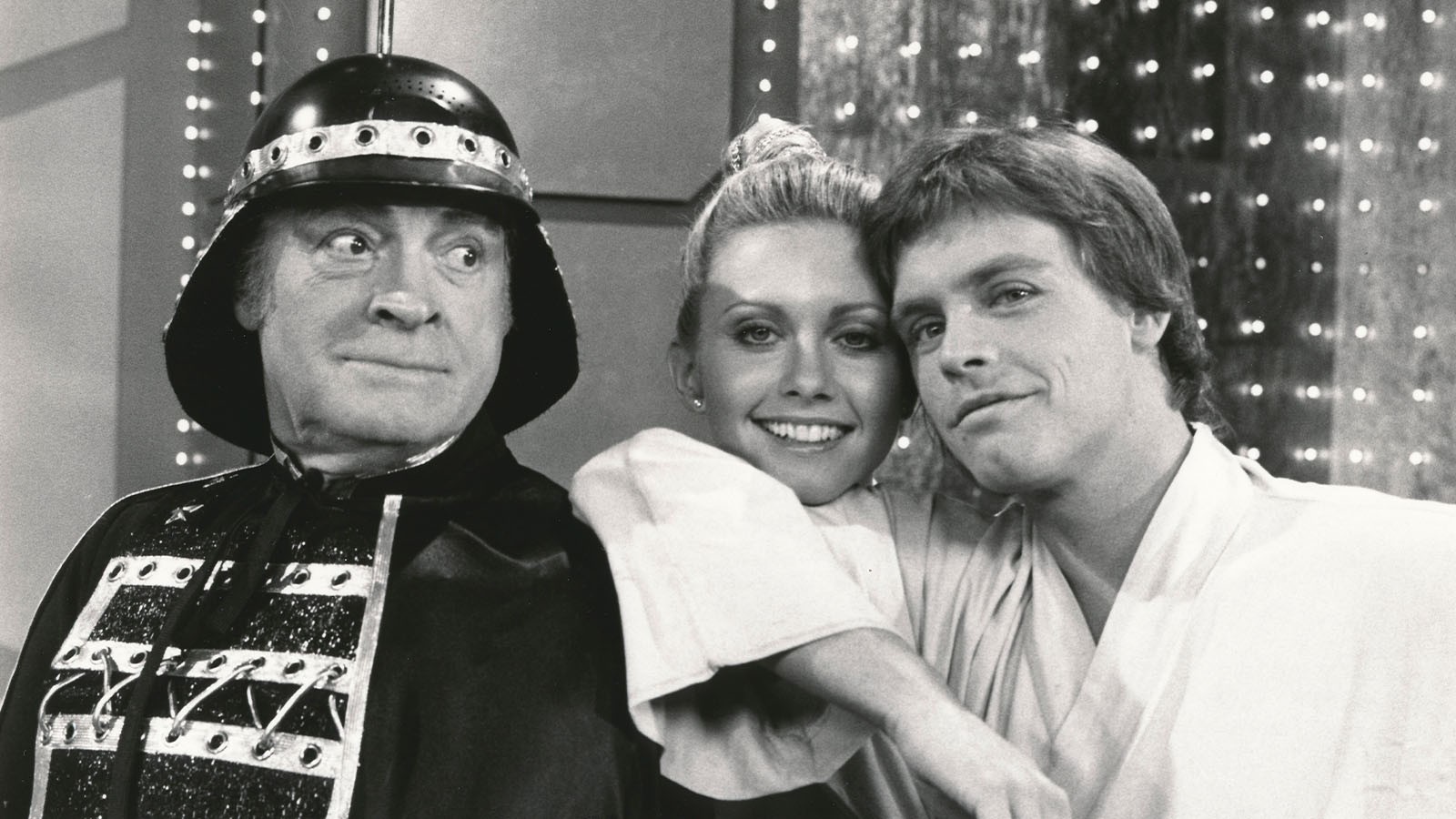 A Disturbance in the Force SXSW Premiere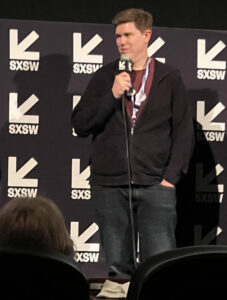 The premiere of A DISTURBANCE IN THE FORCE at SXSW was a great time, and the reviews are in! 100% Fresh on Rotten Tomatoes.
What "Disturbance" arguably does best… [is] the way it maps a transitional moment between old showbiz razzle-dazzle and New Hollywood blockbuster entertainment. — Rolling Stone

Maybe it really wasn't all that terrible. Or maybe it was. Either way, the tone is more affectionate than disparaging in Jeremy Coons and Steve Kozak's documentary. — Variety

When it isn't poking fun at moments of iconic trash, it offers an insightful exploration of the production and context of the special. — The Hollywood Reporter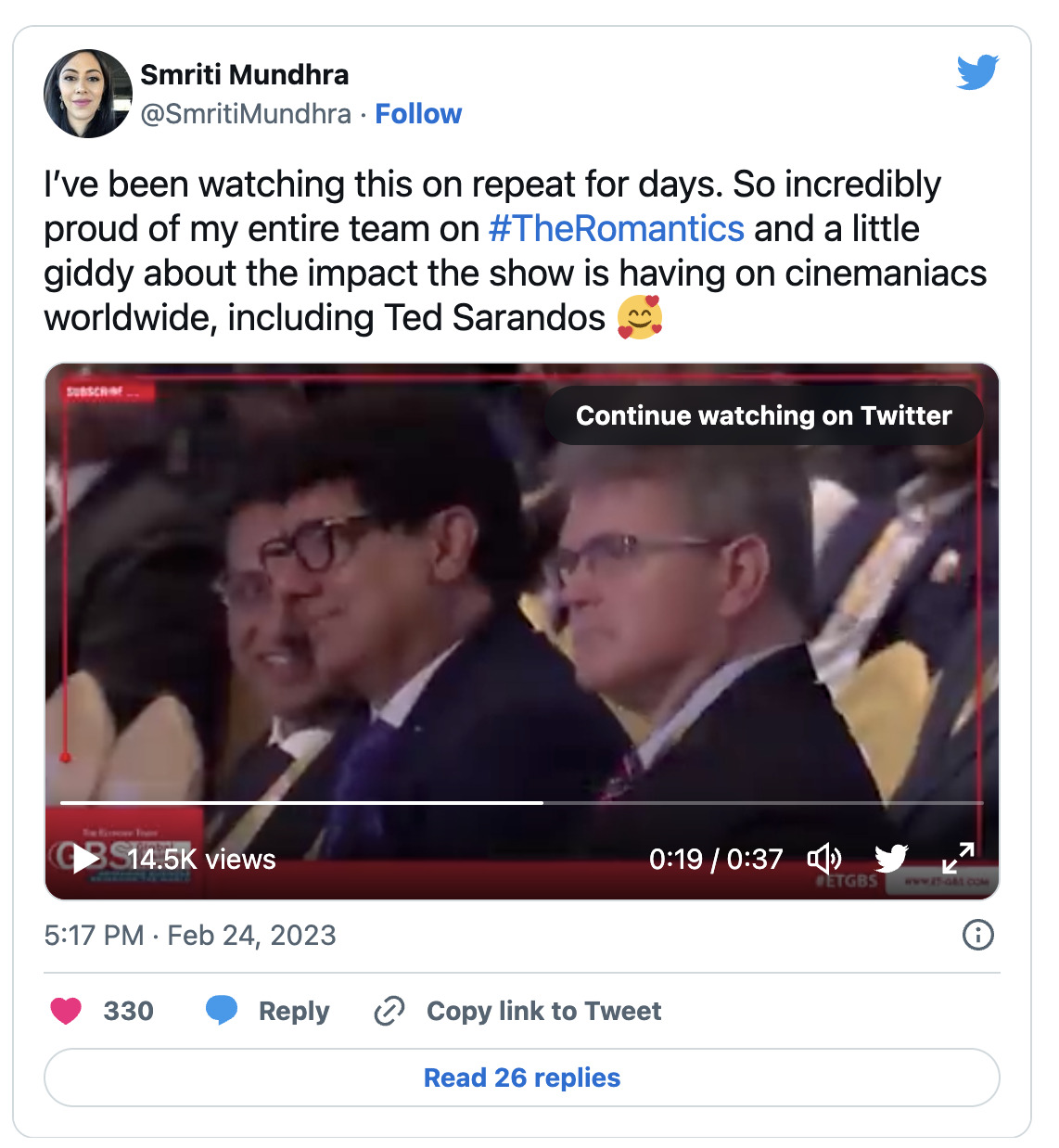 Netflix CEO Ted Sarandos wants employees to watch 'The Romantics'
Netflix's co-CEO Ted Sarandos spoke about recently launched documentary THE ROMANTICS, which was edited by our own Michael Vollmann, and documents the advent of Yash Raj Films and Yash Chopra's legacy in Indian cinema. Sarandos emphasized how it helped him understand the country, its culture, and Indian cinema.
Sarandos's take on Indian culture, cinema Sarandos further said that he wanted all Netflix employees to watch the four-episode documentary to understand the country's business and storytelling culture.
He added, "I learned more in that four hours than I have learned in the last 20 years, trying to figure out India for movies and television shows."
I've been watching this on repeat for days. So incredibly proud of my entire team on #TheRomantics and a little giddy about the impact the show is having on cinemaniacs worldwide, including Ted Sarandos 🥰 pic.twitter.com/ey7Ye76X7i

— Smriti Mundhra (@SmritiMundhra) February 24, 2023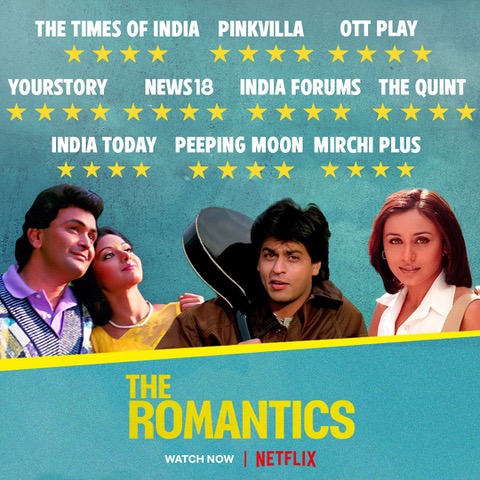 The Romantics premieres on Netflix to Acclaim and Huge Ratings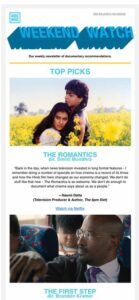 Shortly after DocNYC acclaimed THE ROMANTICS as their pick of the week, IndieWire called it "A stunning new docu-series — Essential and unprecendented".
We've been reading reviews today from all around the world, as THE ROMANTICS quickly became the most watched program in the world.
Congratulations to editors Michael Vollmann and Michael Bourne on this amazing premiere.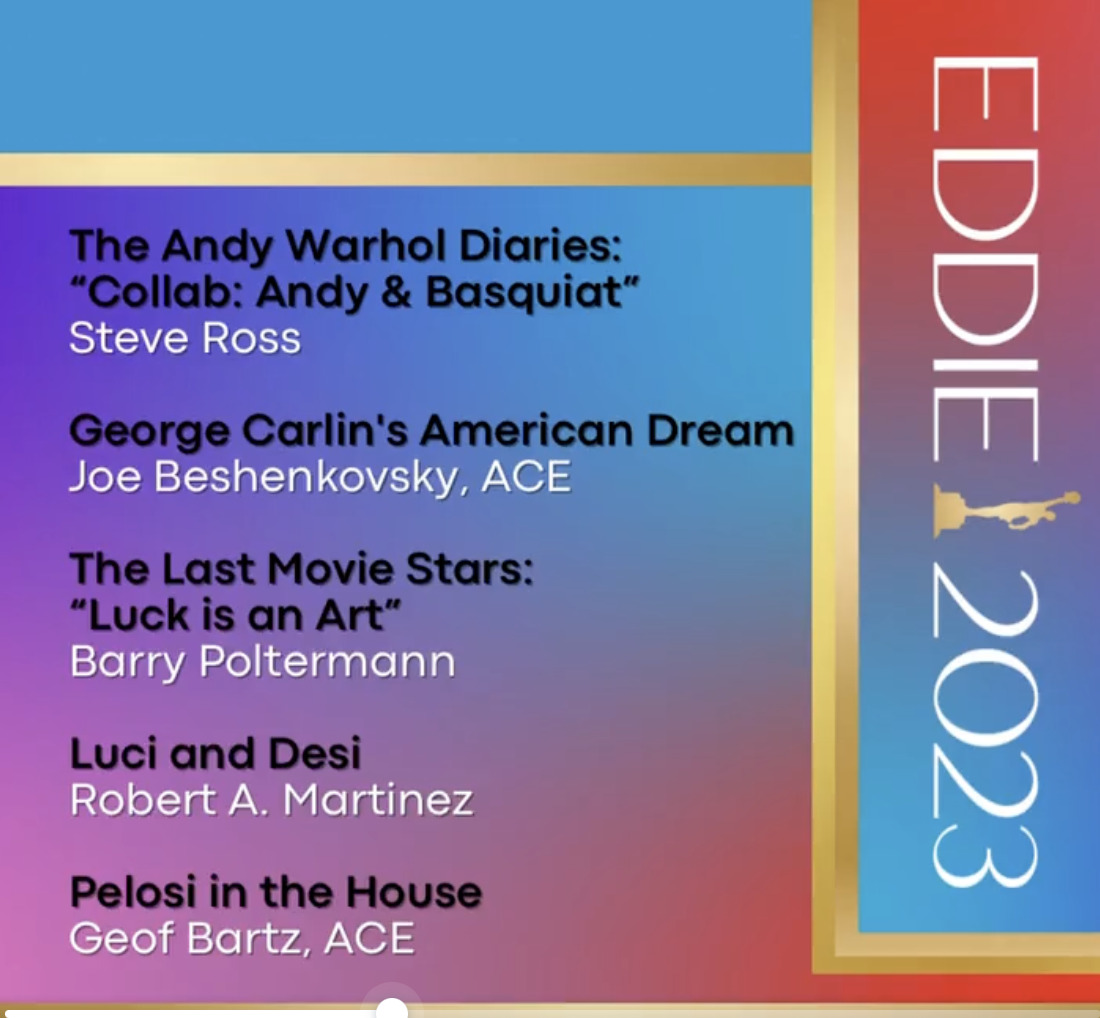 ACE EDDY AWARDS NOMINEES INCLUDE THE LAST MOVIE STARS
The American Cinema Editors (ACE) has nominated THE LAST MOVIE STARS for the 73rd annual ACE Eddie Awards. The winners will be announced during the ACE Eddie Awards on March 5 at UCLA's Royce Hall.
BEST EDITED DOCUMENTARY (NON-THEATRICAL)

"The Andy Warhol Diaries: Collab: Andy & Basquiat"- Steve Ross
"George Carlin's American Dream" – Joe Beshenkovsky, ACE
"The Last Movie Stars: Luck is an Art"- Barry Poltermann
"Luci and Desi" – Robert A. Martinez
"Pelosi in the House" – Geof Bartz, ACE
And the nominees for the 2023 #ACEEddieAwards are… pic.twitter.com/jkKKIK8zPY

— AmericanCinemaEditor (@ACEFilmEditors) February 1, 2023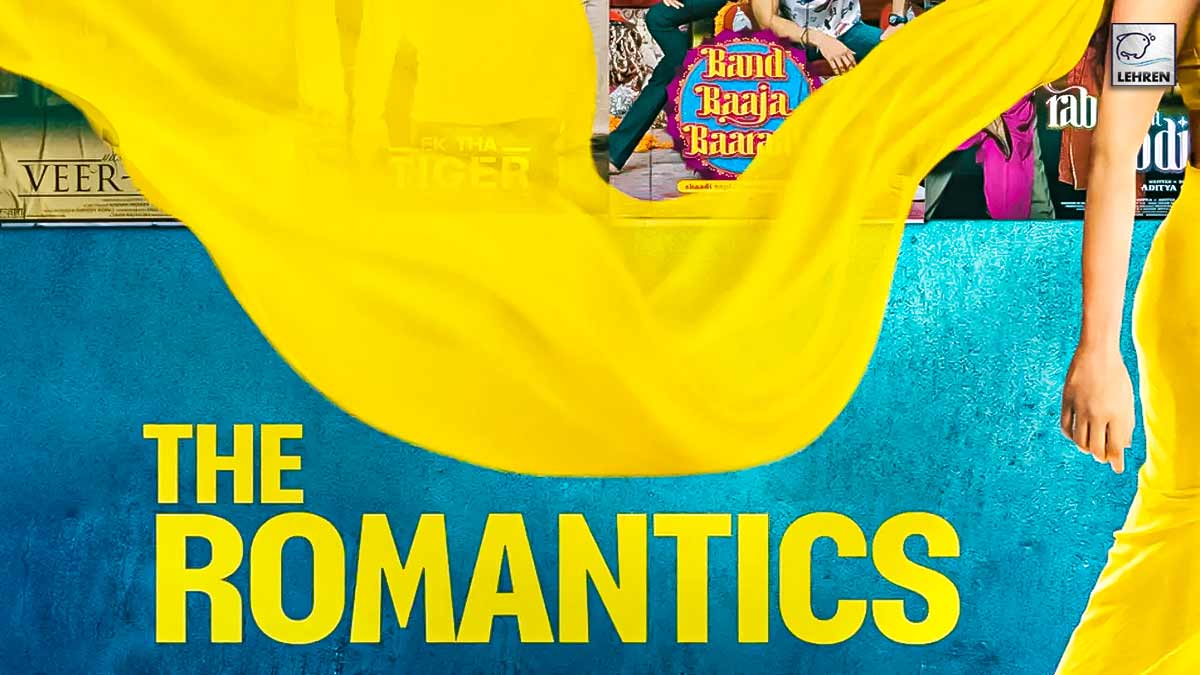 "THE ROMANTICS" to premiere on Netflix for Valentine's Day
Variety announced today that "THE ROMANTICS", edited by September Club's Michael Vollmann and Michael Bourne, will premiere on February 14th throughout the world. From Netflix:
Netflix will celebrate the cultural legacy of iconic Indian filmmaker Yash Chopra and his studio Yash Raj Films (YRF) with documentary series "The Romantics."

The star-studded, four-part series will feature 35 leading voices of the Hindi-language film industry and dive into the history of Bollywood through the lens of the studio's impact over the past 50 years in making Bollywood globally known.

The streamer will release the series globally on Feb. 14 (Valentine's Day) as a tribute to the late Chopra, who is regarded as the father of romance in Indian cinema because of his romantic films including "Silsila," "Lamhe," "Kabhi Kabhie," "Veer-Zaara," "Dil To Pagal Hai," "Chandni" and "Jab Tak Hai Jaan."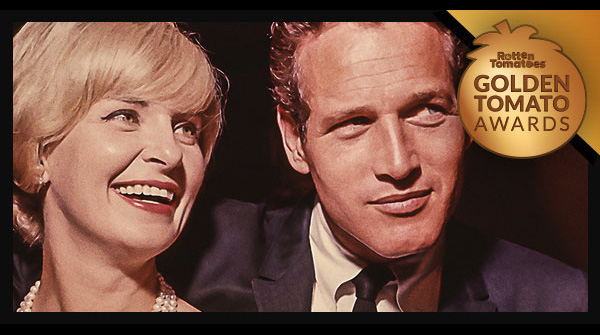 "THE LAST MOVIE STARS" Wins Best Reviewed Docu-Series from Rotten Tomatoes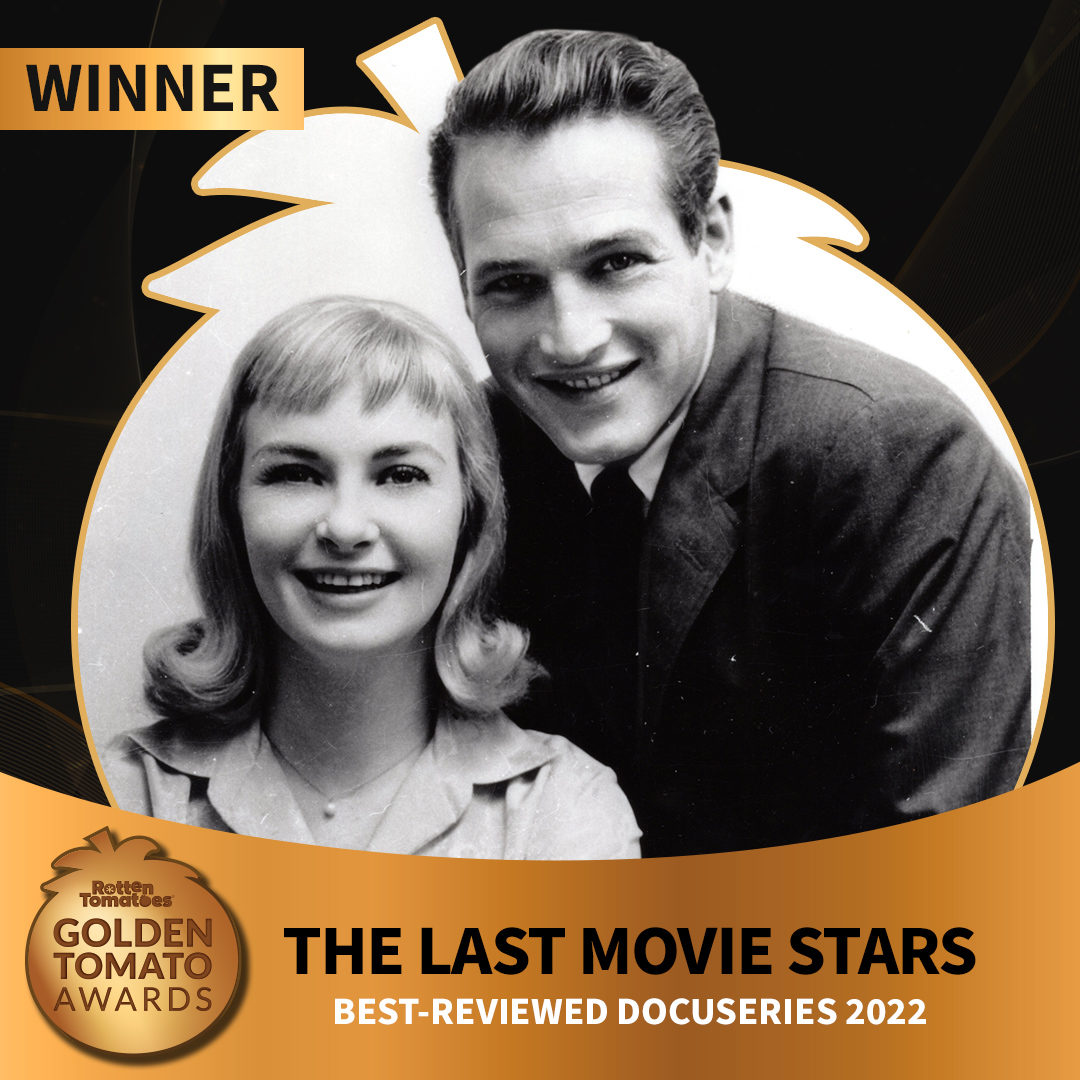 With one dino-sized exception in Prehistoric Planet, the best docuseries we got in 2022 tended to center on larger-than-life celebrities, from comedians like George Carlin and Bill Cosby (for very different reasons) to artists like Andy Warhol and Kanye West. Not only that, but the one that rose to the top of the list, The Last Movie Stars, is a real-life love story of a sort, chronicling the romance and relationship of cinema icons Paul Newman and Joanne Woodward. Isn't that nice?
The order reflects Tomatometer scores (as of December 31, 2022) after adjustment from our ranking formula, which compensates for variation in the number of reviews when comparing movies or TV shows.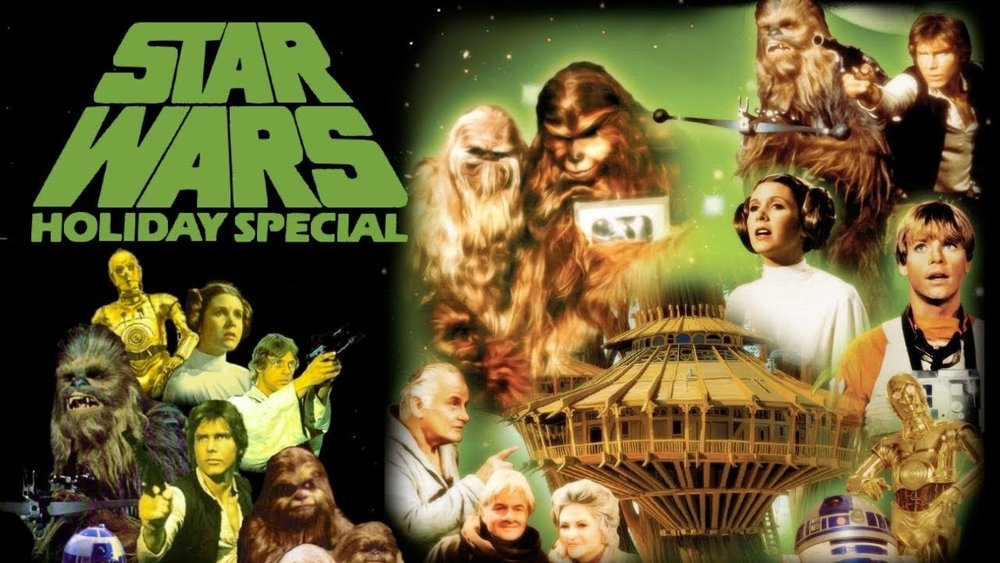 SXSW to premiere "A DISTURBANCE IN THE FORCE"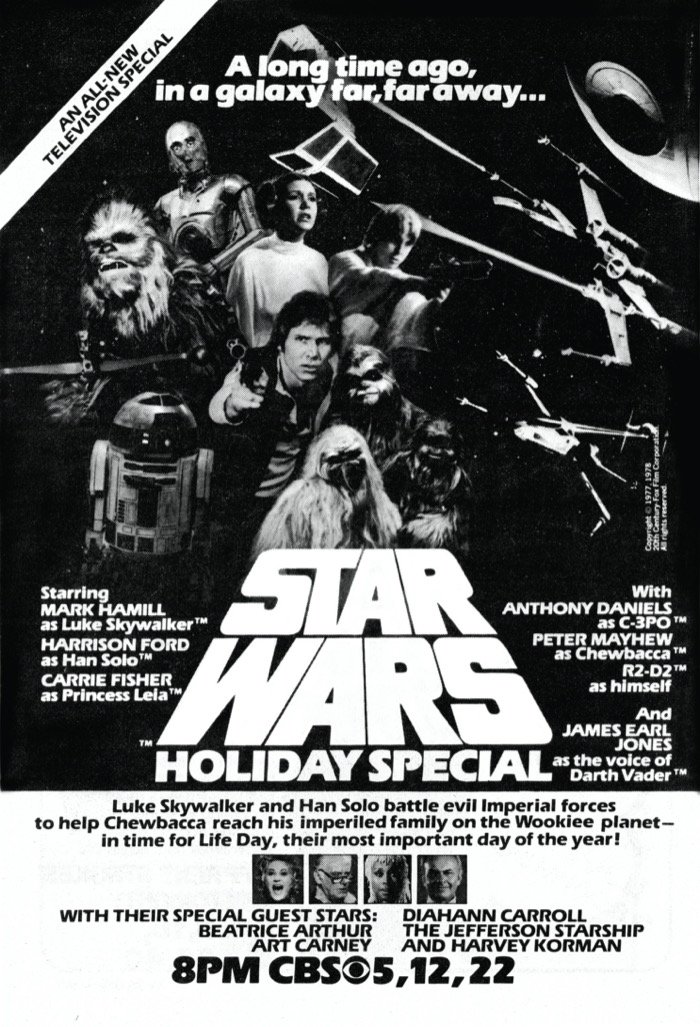 SXSW has announced the first wave of movie and television programming for its 2023 film festival, including its narrative, documentary, and television competition lineups. The lists includes the World Premiere of A DISTURBANCE IN THE FORCE, which was directed, produced and edited by our own Jeremy Coon.
Travel back to a galaxy far, far away—the infamous Star Wars Holiday Special. Dive into the mystery of how it happened and why 45 years later it has become, much to the chagrin of George Lucas, the ultimate cult classic among Star Wars fans.
The documentary is directed by Jeremy Coon (Napoleon Dynamite, Raiders!: The Story of the Greatest Fan Film Ever Made) and Steve Kozak (Whose Line Is It Anyway?). This pair also serves as producers of the film along with Adam F. Goldberg (The Goldbergs) and Kyle Newman (Fanboys). The documentary will feature Seth Green, Weird Al Yankovic, Taran Killam, Gilbert Gottfried, Bonnie Burton, Paul Scheer, Bruce Vilanch, Lenny Ripps, Donny Osmond, and Miki Herman.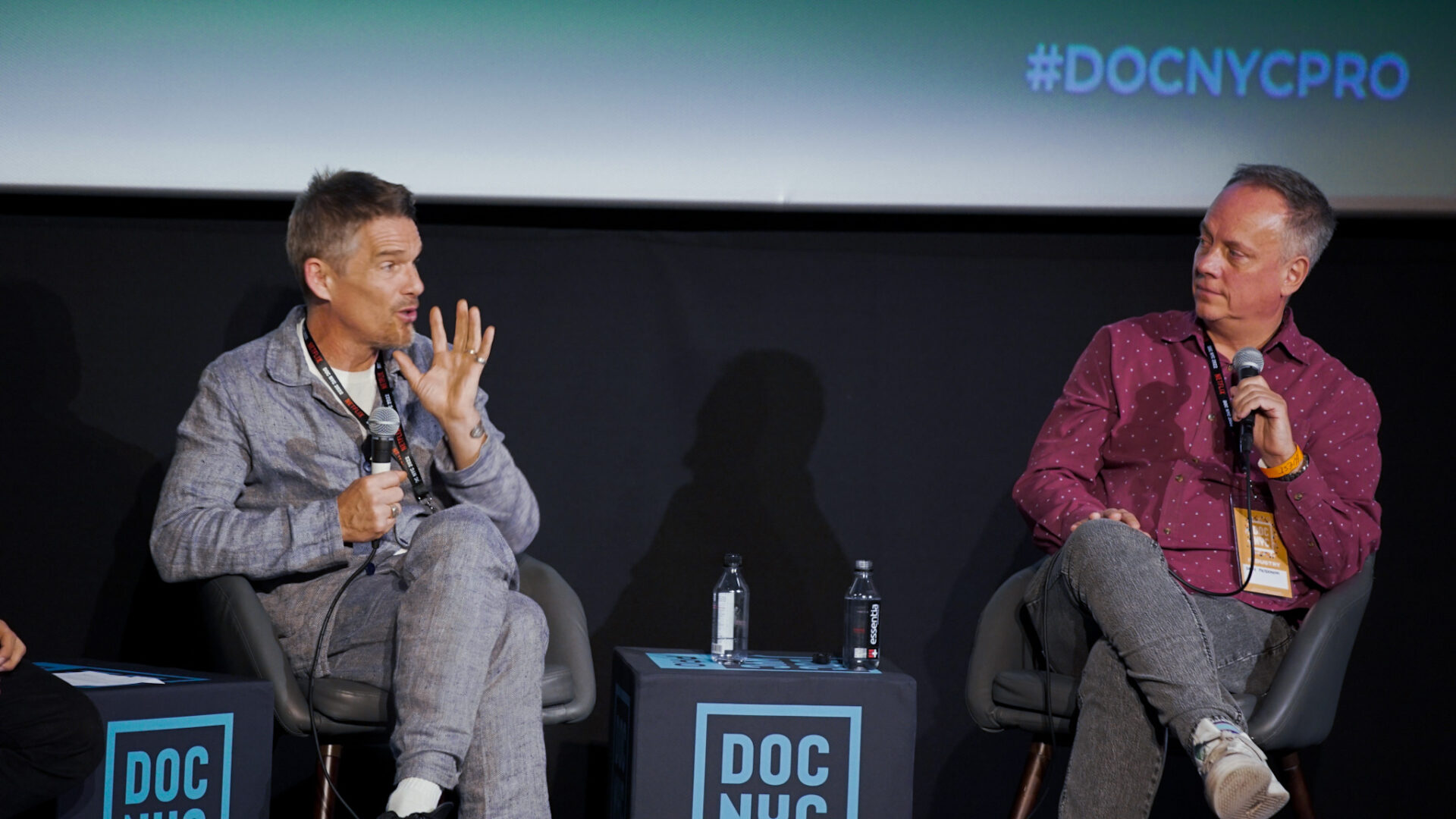 IN CONVERSATION WITH ETHAN HAWKE AND BARRY POLTERMANN: THE LAST MOVIE STARS
Thanks to DocNYC and Malikkah Rollins for inviting us to speak at Editing Day for DocNYC this weekend.
Don Argott (Framing John DeLorean) hosted the panel, which DocNYC described as "a vibrant conversation with series director Ethan Hawke and editor Barry Poltermann as they go behind the scenes of their complex, acclaimed storytelling endeavor that explores the careers and decades-long relationship of Hollywood icons Joanne Woodward and Paul Newman. Creating a compelling story in the edit room that honors Newman and Woodward's expansive careers and rocky marriage is a feat. Add to the mix access to a treasure trove of rich archival material plus thousands of pages of written transcript from Newman's unpublished memoir and we have a multilayered editing experience."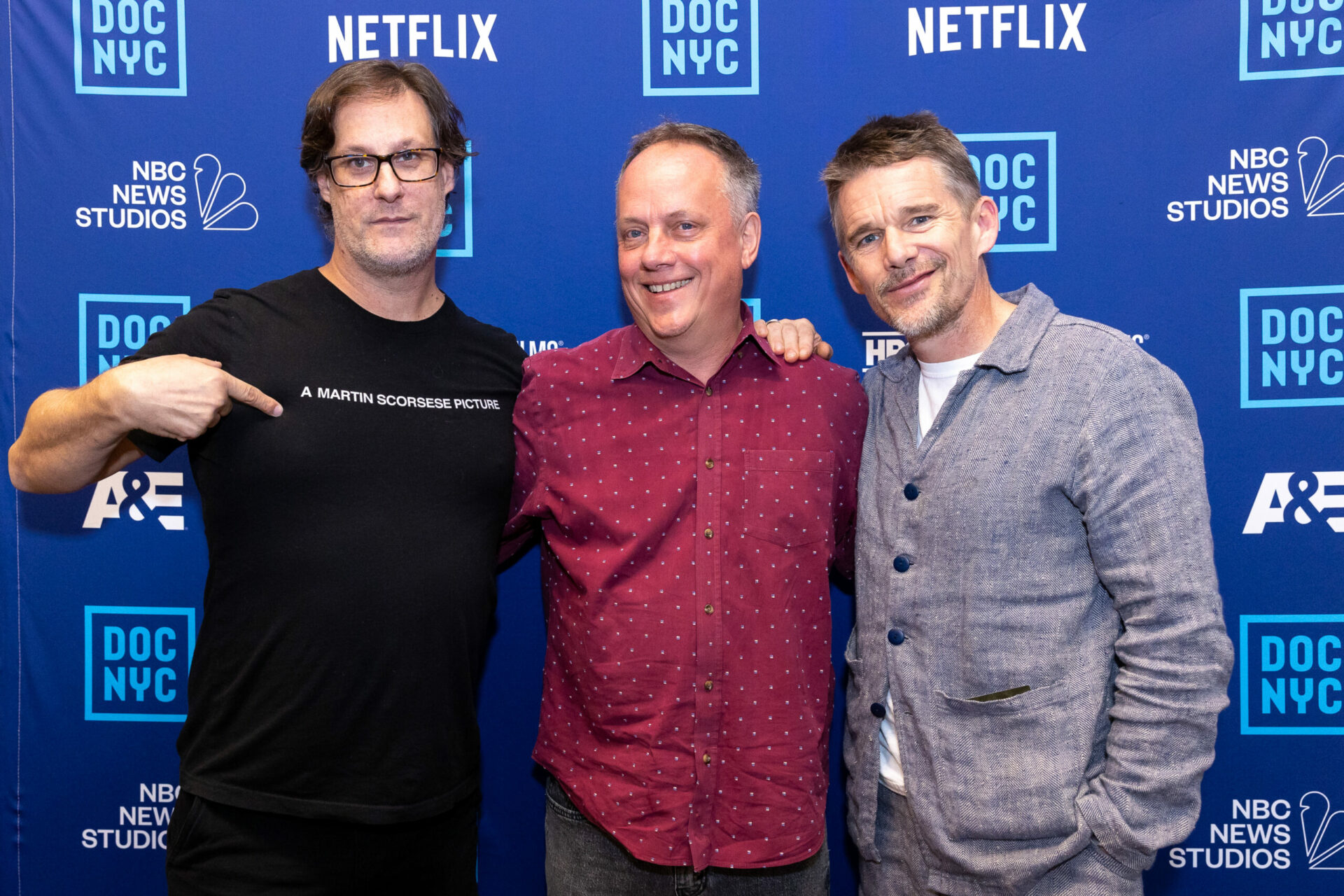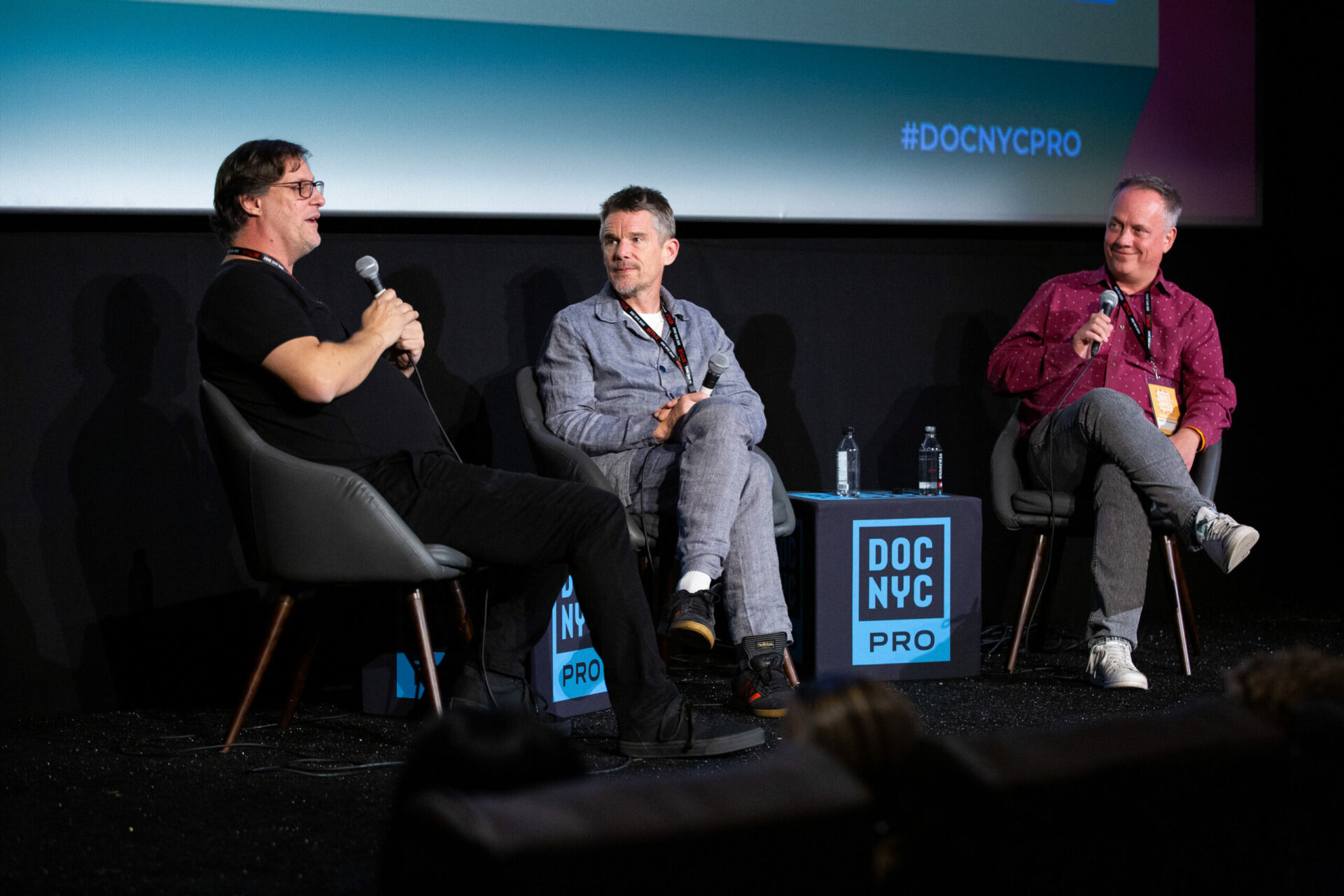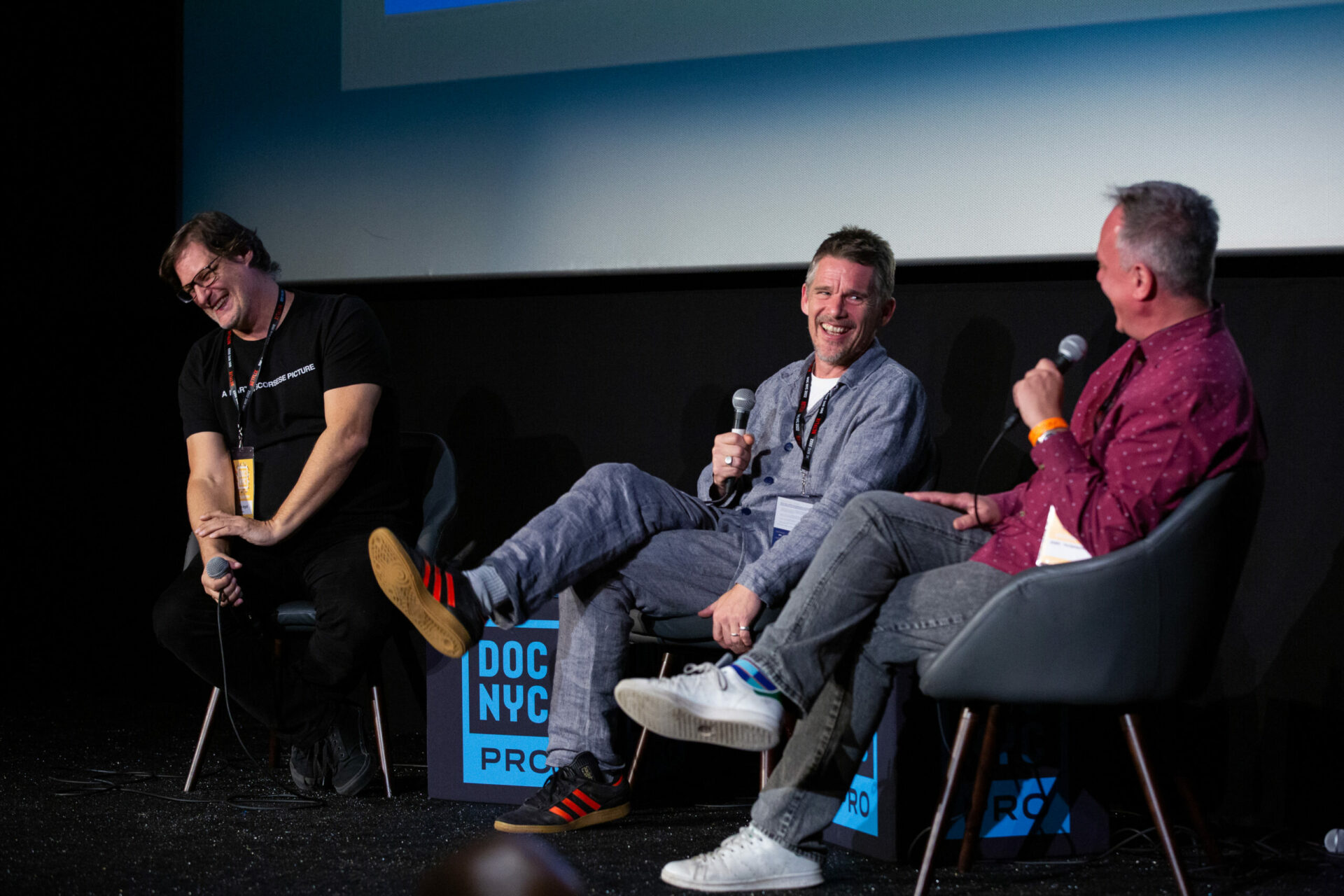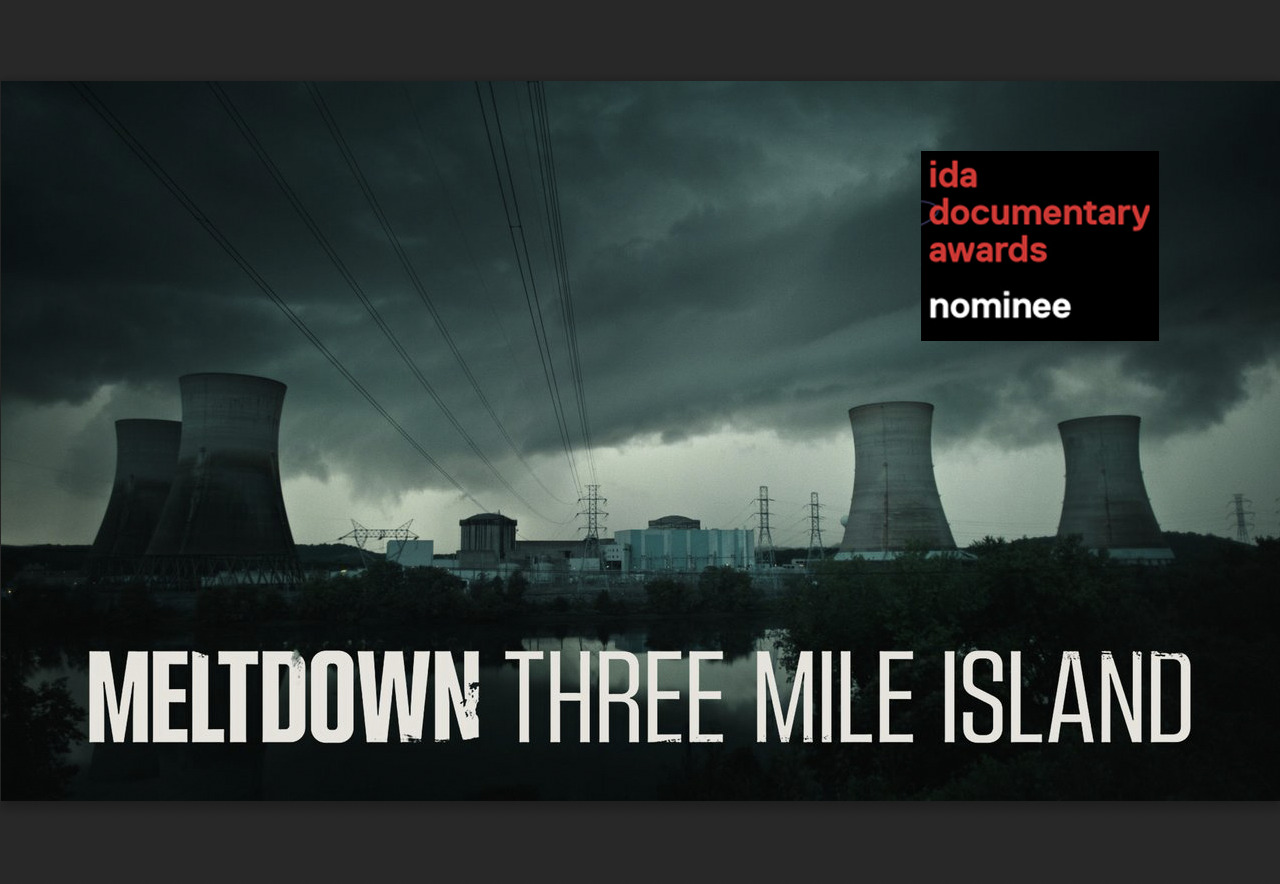 MELTDOWN nominated for IDA Award
Congrats to Matt Prekop, with an assist from Michael Vollmann, for their masterful editing. Meltdown: Three Mile Island nominated for an IDA Award for best doc series! From Deadline:
Best Multi-Part Documentary Nominees
Children of the Underground (United States | FX | Directors/Executive Producers: Gabriela Cowperthwaite, Ted Gesing | Producers: Grace Fardella, Giona Jefferson | Executive Producers: Dan Cogan, Liz Garbus, Jon Bardin, Kate Barry)
Hostages (United States | HBO Documentary Films/HBO Max | Directors: Abbas Motlagh | Directors/Producers: Maro Chermayeff, Jeff Dupre, Sam Pollard, Joshua Bennett | Producers: Saralena Weinfield | Executive Producers: Nancy Abraham, Lisa Heller, Sara Rodriguez)
Keep Sweet: Pray and Obey (United States | Netflix | Director/Executive Producer: Rachel Dretzin | Co-Director/Producer: Grace McNally | Executive Producers: Jeff Skoll, Diane Weyermann, Miura Kite, Zachary Herrmann, Alison Dammann)
Meltdown: Three Mile Island (United States | Netflix | Director/Executive Producer: Kief Davidson | Producer: William Wheeler | Executive Producers: Carla Santos Shamberg, Michael Shamberg, Dan Levinson, Robert Fernandez)
We Need to Talk About Cosby (United States | SHOWTIME Documentary Films, Boardwalk Pictures Production, WKB Industries | Director/Executive Producer: W. Kamau Bell | Executive Producers: Katie A. King, Andrew Fried, Sarina Roma, Jordan Wynn, Dane Lillegard, Vinnie Malhotra)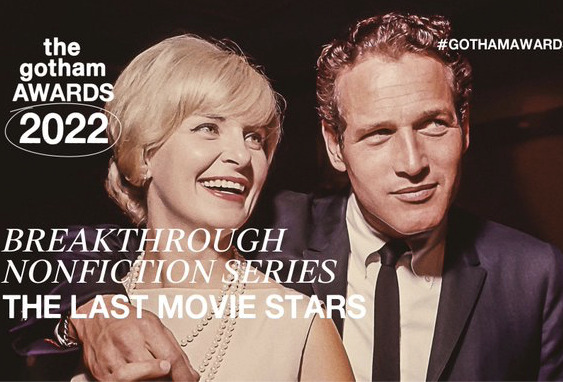 Gotham Award Nomination for THE LAST MOVIE STARS
The Last Movie Stars had been nominated for "Breakthrough Documentary Series" by the Gotham Awards.
The nominations were announced live at Cipriani Wall Street, where the awards ceremony itself will take place next month, by actress Angelica Ross (Pose, American Horror Story, Chicago) and executive director of the Gotham Film & Media Institute, Jeffrey Sharp.
More than 500 movies and TV shows were submitted for consideration this year, Sharp said, adding in part, "These filmmakers demonstrated tremendous courage and invention in the production of their work."
The 2022 Gotham Awards will take place at Cipriani Wall Street in New York on Monday, Nov. 28. Nominees are:
Breakthrough Nonfiction Series
The Andy Warhol Diaries, Alexis Martin Woodall, Scott Robertson, Andrew Rossi, Stanley Buchthal, Josh Braun, Ryan Murphy, executive producers; Maya E. Rudolph, producer; Andrew Rossi, director (Netflix)

The Last Movie Stars, Martin Scorsese, Amy Entelis, Courtney Sexton, executive producers; Adam Gibbs, Ryan Hawke, Emily Wachtel, Lisa Long Adler, producers; Ethan Hawke, director (HBO Max/CNN Films)

Mind over Murder, Nanfu Wang, creator and director; Marc Smerling, Nanfu Wang, Max Heckman, Chad Mumm, Mark W. Olsen, Nancy Abraham, Lisa Heller, Sara Rodriguez, executive producers (HBO/HBO Max)

The Rehearsal, Nathan Fielder, creator and director; Nathan Fielder, Dave Paige, Dan McManus, Christie Smith, executive producers (HBO Max)

We Need to Talk About Cosby, W. Kamau Bell, creator and director; W. Kamau Bell, Andrew Fried, Katie A. King, Vinnie Malhotra, Dane Lillegard, Sarina Roma, Jordan Wynn, executive producers (SHOWTIME)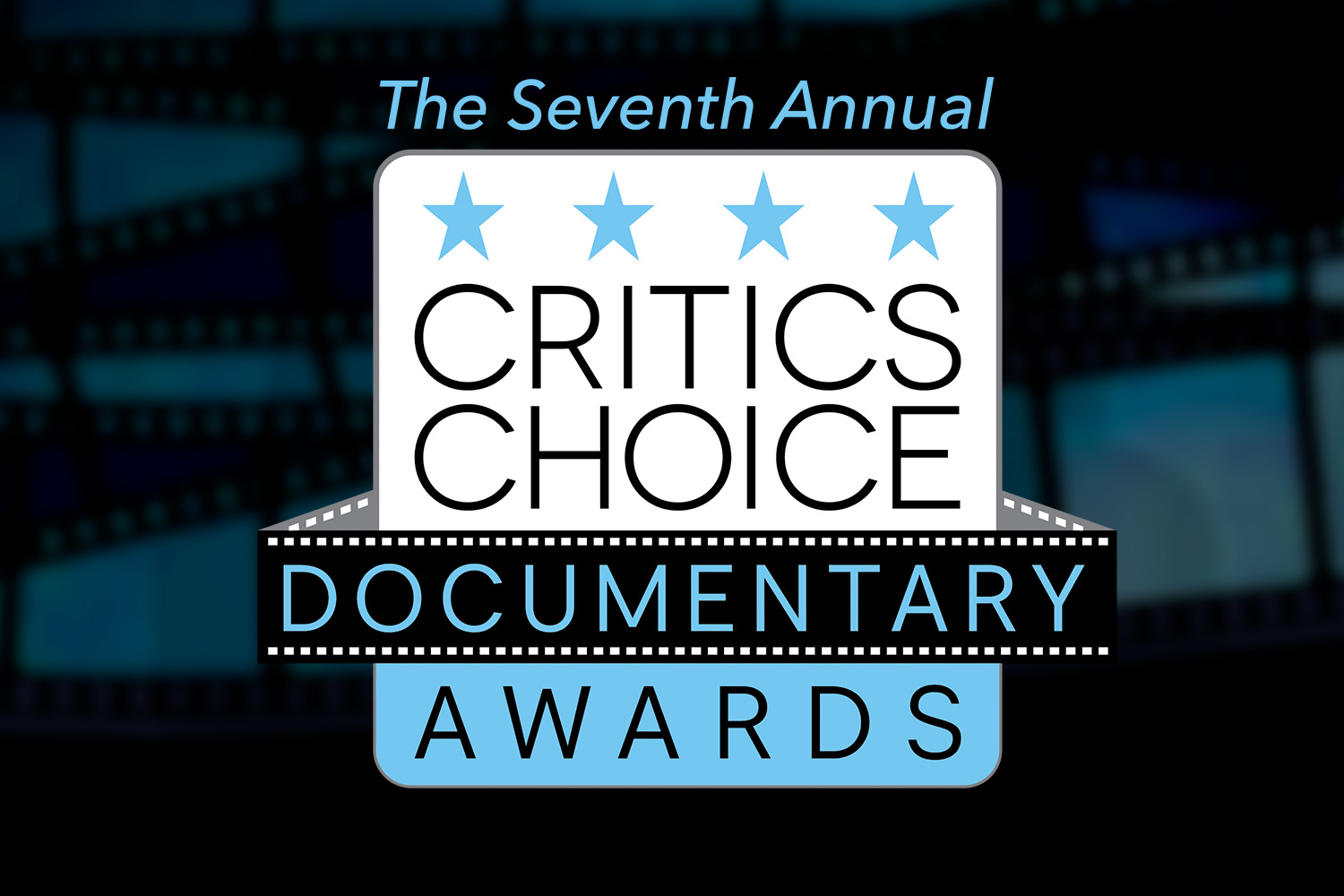 The Last Movie Stars nominated for 2 Critics Choice Awards
Los Angeles, CA (Monday, October 17, 2022) — The Critics Choice Association (CCA) has announced the nominees for the Seventh Annual Critics Choice Documentary Awards (CCDA). The winners will be revealed at a Gala Event on Sunday, November 13, 2022 at The Edison Ballroom in Manhattan, marking a change of venue and borough. The ceremony will be hosted by longtime event supporter, actor, and standup comedian Wyatt Cenac.
For the very first time, the Awards will be live-streamed through Facebook Live and Instagram Live. Viewing links will be available on the Critics Choice Association website at 7:00 PM ET on Sunday, November 13.
The Critics Choice Association is honoring the year's finest achievements in documentaries released in theaters, on TV, and on major digital platforms, as determined by the voting of qualified CCA members.
BEST BIOGRAPHICAL DOCUMENTARY

George Carlin's American Dream (HBO Documentary Films)

The Last Movie Stars (HBO Max/CNN Films)

Lucy and Desi (Amazon Studios)

The Rebellious Life of Mrs. Rosa Parks (Peacock)

Salvatore: Shoemaker of Dreams (Sony Pictures Classics)

Sidney (Apple TV+)

Sr. (Netflix)

BEST LIMITED DOCUMENTARY SERIES

The Beatles: Get Back (Disney+)

Hostages (HBO Documentary Films)

The Last Movie Stars (HBO Max/CNN Films)

The Lincoln Project (Showtime Documentary Films)

Our Great National Parks (Netflix)

The U.S. and the Holocaust (Florentine Films/WETA)

We Need to Talk About Cosby (Showtime Documentary Films)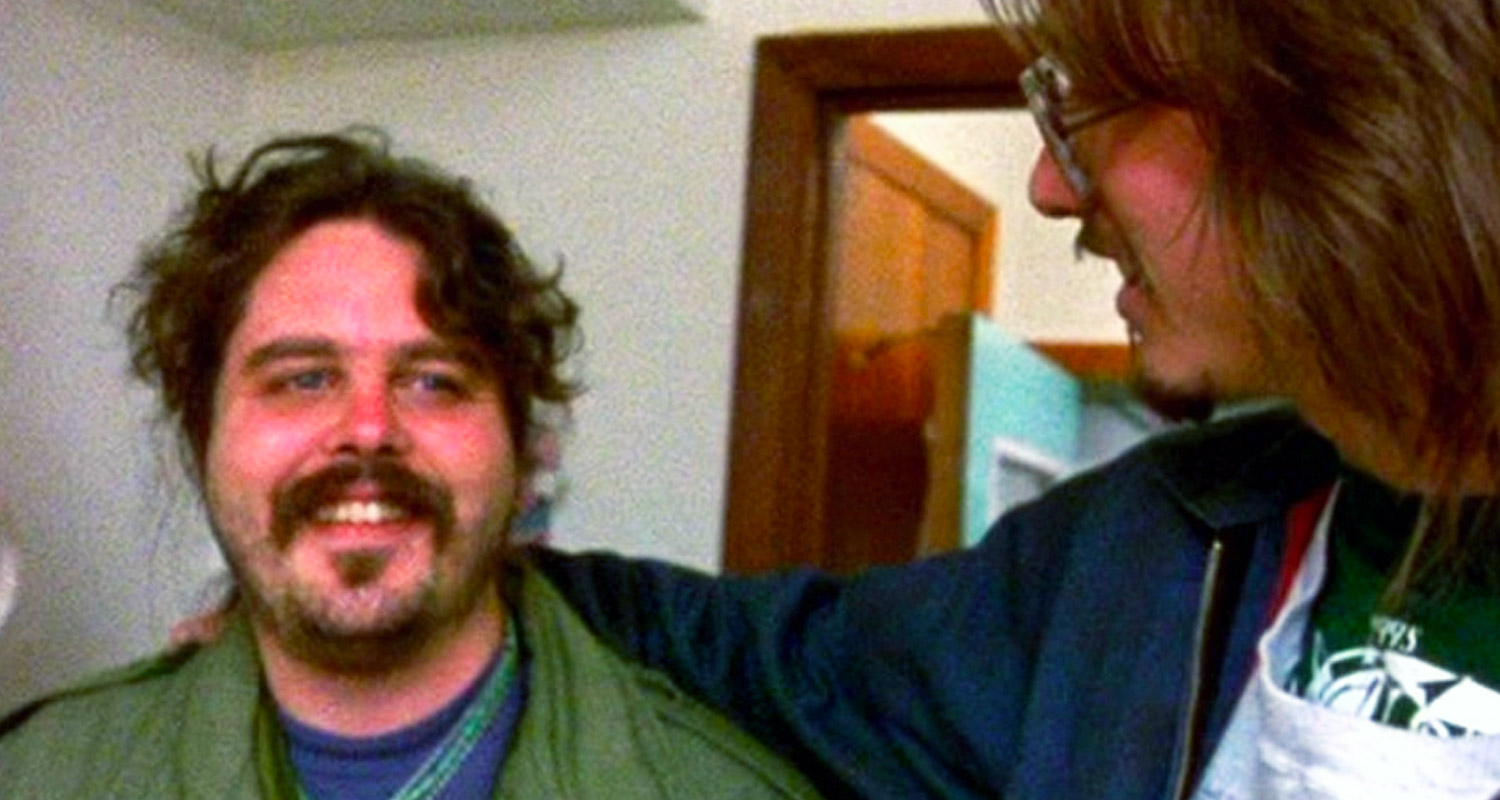 R.I.P. Mike Schank
Very, very sad to hear about the passing away of Mike Shank — the heart of American Movie.
Nice tribute at the Milwaukee Record.
Erik Ljung video goes viral
Our own Erik Ljung caught some crazy shit on camera yesterday and posted it on his instagram — where it went super viral.
From the New York Post:
A well-dressed daredevil was seen mysteriously jumping between awnings of a Financial District high-rise before climbing into a window on Tuesday.

In a viral video shared by Emmy Award-winning film director Erik Ljung, a man wearing a suit and dress shoes seems to casually talk on the phone as he stands on the awning of a window at the 115-year-old 90 West St. building.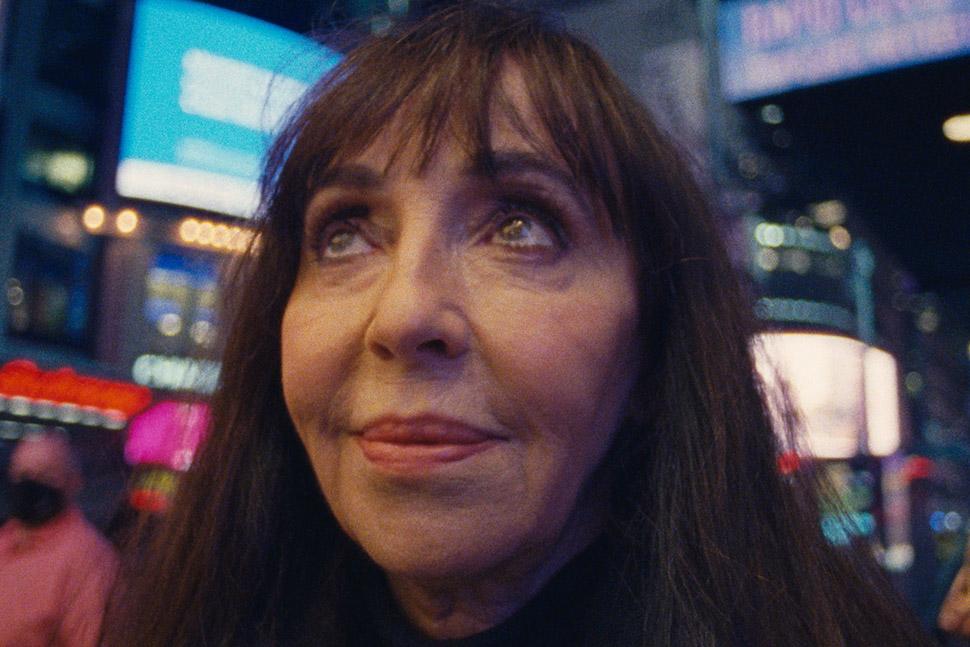 Venice Premiere of BONNIE
A clip from the documentary BONNIE just dropped — in anticipation of the premiere at LA BIENNALE DI VENEZIA. The film was co-edited by director Simon Wallon and our own Michael Vollmann.
Some of the world's most acclaimed actors owe their careers in no small measure to a single woman: Bonnie Timmermann. Without her, Liam Neeson, Kate Winslet, Steve Buscemi, Viggo Mortensen, Brian Cox, Mark Ruffalo, Melissa Leo, Benicio del Toro and so many others might have lingered in the shadows of Hollywood, their talents never fully recognized.
Timmermann, one of the industry's most respected casting directors, has been turning unknowns into stars for decades now. After a lifetime spent behind the scenes, she emerges as the subject of the documentary Bonnie, which makes its world premiere at the Venice Film Festival on Thursday.
"She saw something in me that maybe other people didn't see… maybe that I didn't even see in myself" Buscemi says in the film directed by Simon Wallon. Actor Giancarlo Esposito echoes that sentiment, saying, "Bonnie believed in me." Cox tells Timmermann, "It was a major, major thing for me, meeting you."
Among the films she has cast are Trading Places (1983), The Karate Kid (1984), Dirty Dancing (1987), Bull Durham (1988), Glengarry Glen Ross (1992), Carlito's Way (1993), Dave (1993), Quiz Show (1994), Armageddon (1998), Pearl Harbor (2001), Man on Fire (2004), and many of director Michael Mann's projects including Manhunter in the 1980s, Heat and The Insider in the 1990s, Public Enemies in the 2000s and Blackhat in the 2010s. She also cast Mann's seminal TV series Miami Vice, changing television by forcefully advocating for diverse actors and then-unknowns like Esposito, del Toro, Ving Rhames, Jimmy Smits, Buscemi, Neeson, Bruce Willis, Julia Roberts, and Helena Bonham Carter, among others.
An eye for young talent, unexpected choices, as well as persistence with directors who make the final casting decisions, are qualities that have made Timmermann such a standout in her field.
"I just go back again and again until they want to hit me over the head with a fry pan," Timmermann admits. "I keep going back 'til either [the director] agrees or I give up."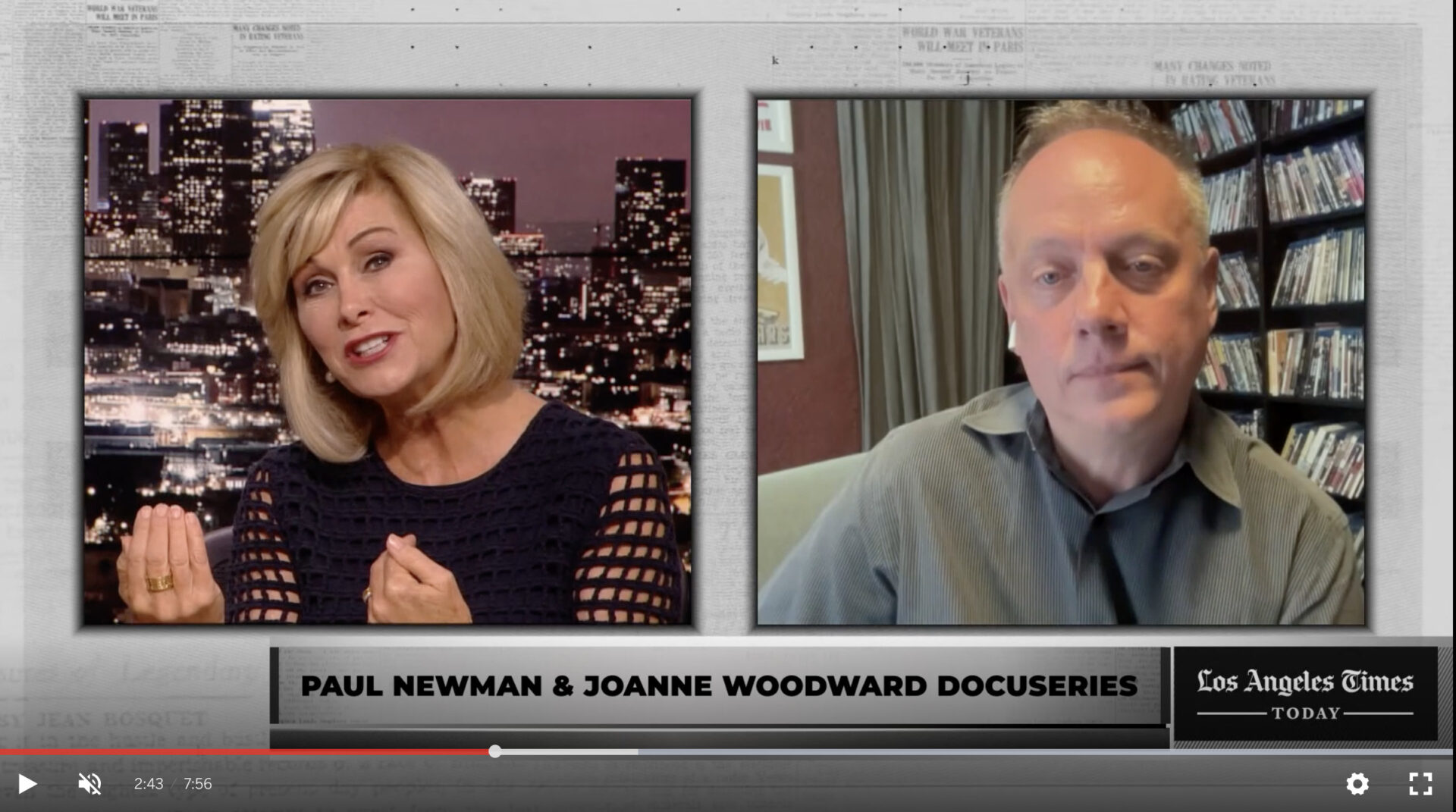 LA Times Today: What happened behind the scenes of 'The Last Movie Stars'
LA Times Today features Barry Poltermann, film editor, today at 7 p.m.
Barry is the film editor of "The Last Movie Stars" — now a six-part docuseries from HBO Max.
In the thick of the pandemic, actor and director Ethan Hawke rallied his actor friends to a series of Zooms where they became the voices in the love story of actors Paul Newman and Joanne Woodward.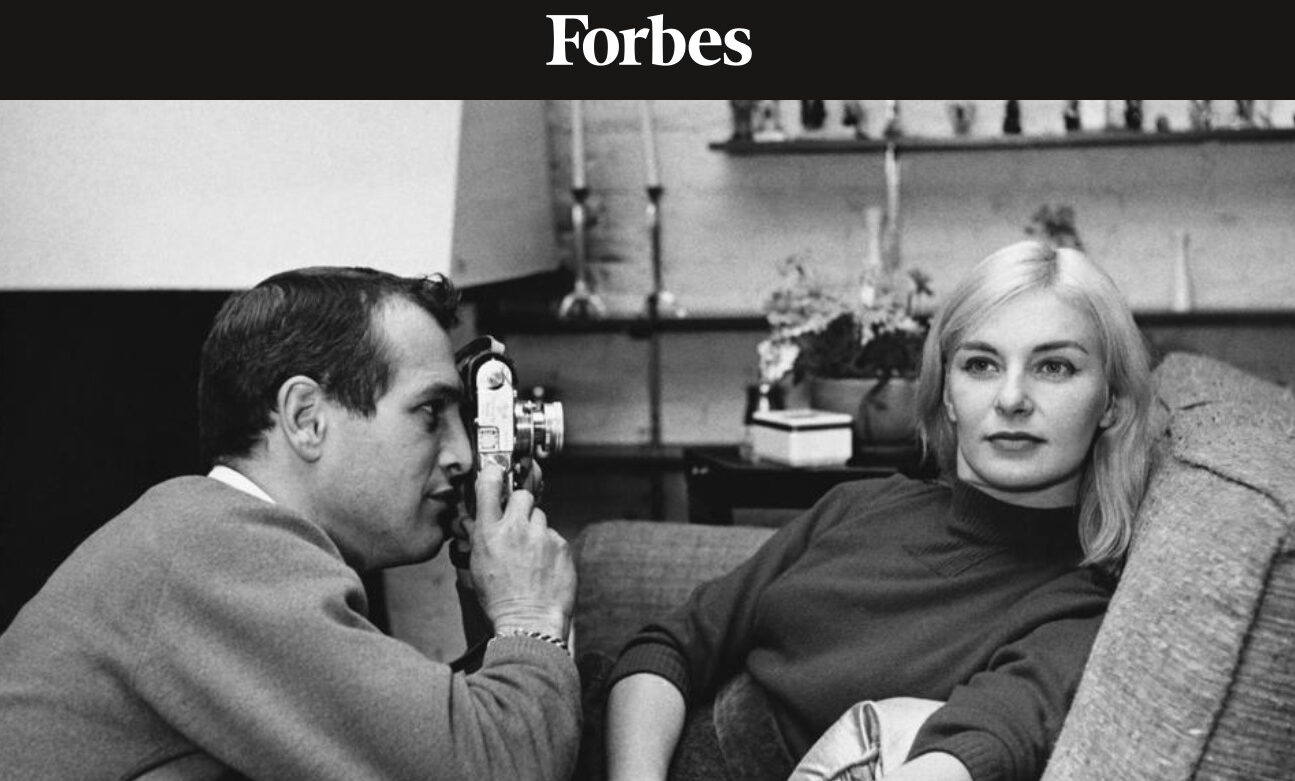 September Club featured in FORBES
As a producer, director, story supervisor and editor, primarily working in the documentary field for about three decades, Barry Paltermann is also the co-founder of the production company The September Club. Specializing in documentaries for movies, television and streaming — from feature films to digital shorts and documentary series (like The Last Movie Stars) — the library at present at The September Club houses about three dozen projects.

"The whole boom in documentary content has actually caught me by surprise," noted Poltermann. "As it becomes more popular, there is more of a demand for storytellers. While the general public doesn't always think of the editor as the storyteller, the editor is really like a writer. We don't write the lines, but we are constantly editing with the paradigms of what the moments are that the audience is going to feel that momentum."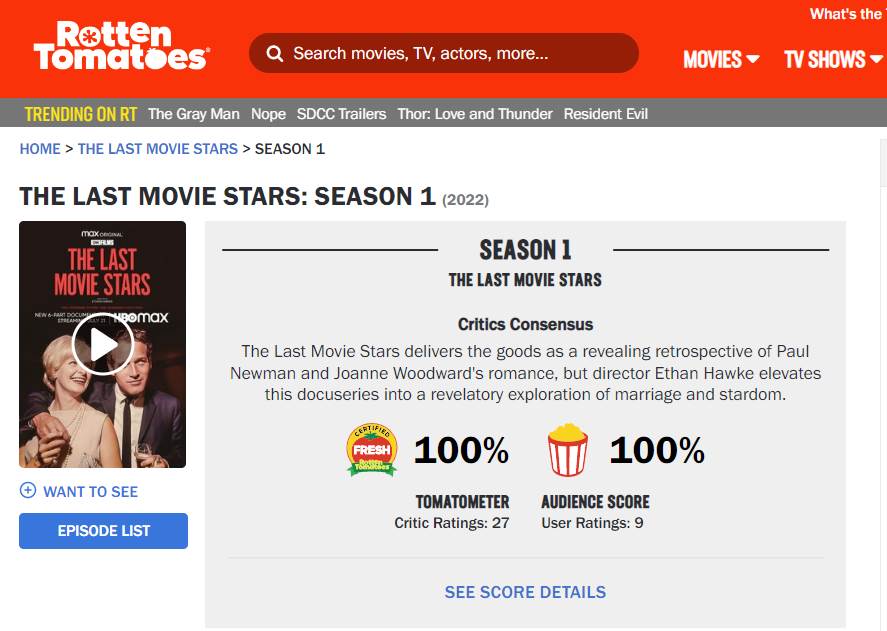 The Last Movie Stars is now Certified Fresh on Rotten Tomatoes!
The reviews are outstanding for THE LAST MOVIE STARS. It is now one of the best reviewed documentary series in history.
The Last Movie Stars delivers the goods as a revealing retrospective of Paul Newman and Joanne Woodward's romance, but director Ethan Hawke elevates this docuseries into a revelatory exploration of marriage and stardom.
And Metacritic has the series as a "Must See"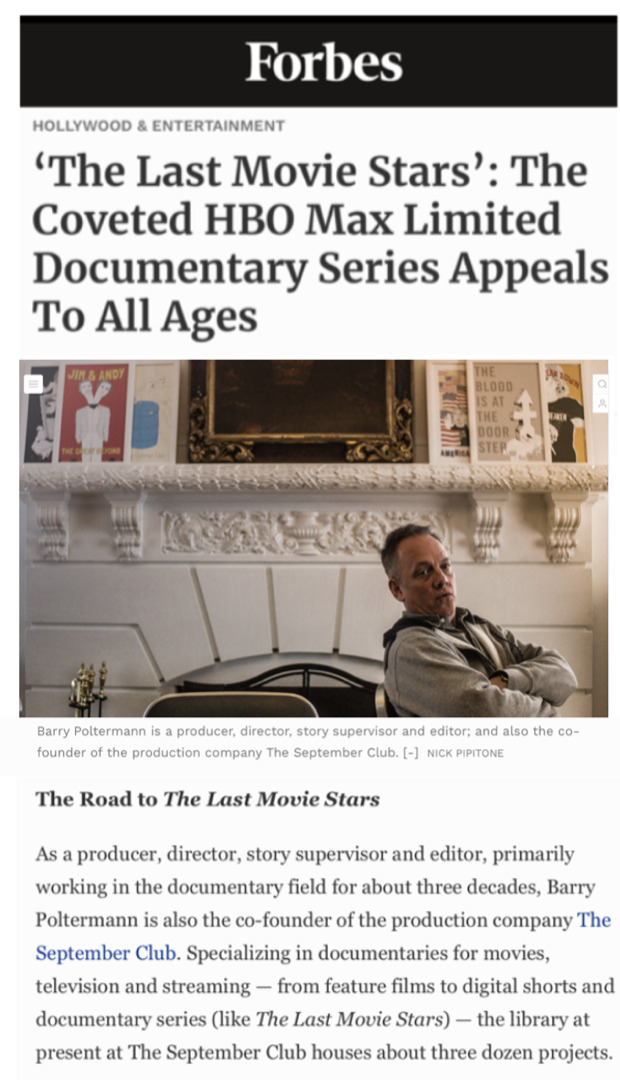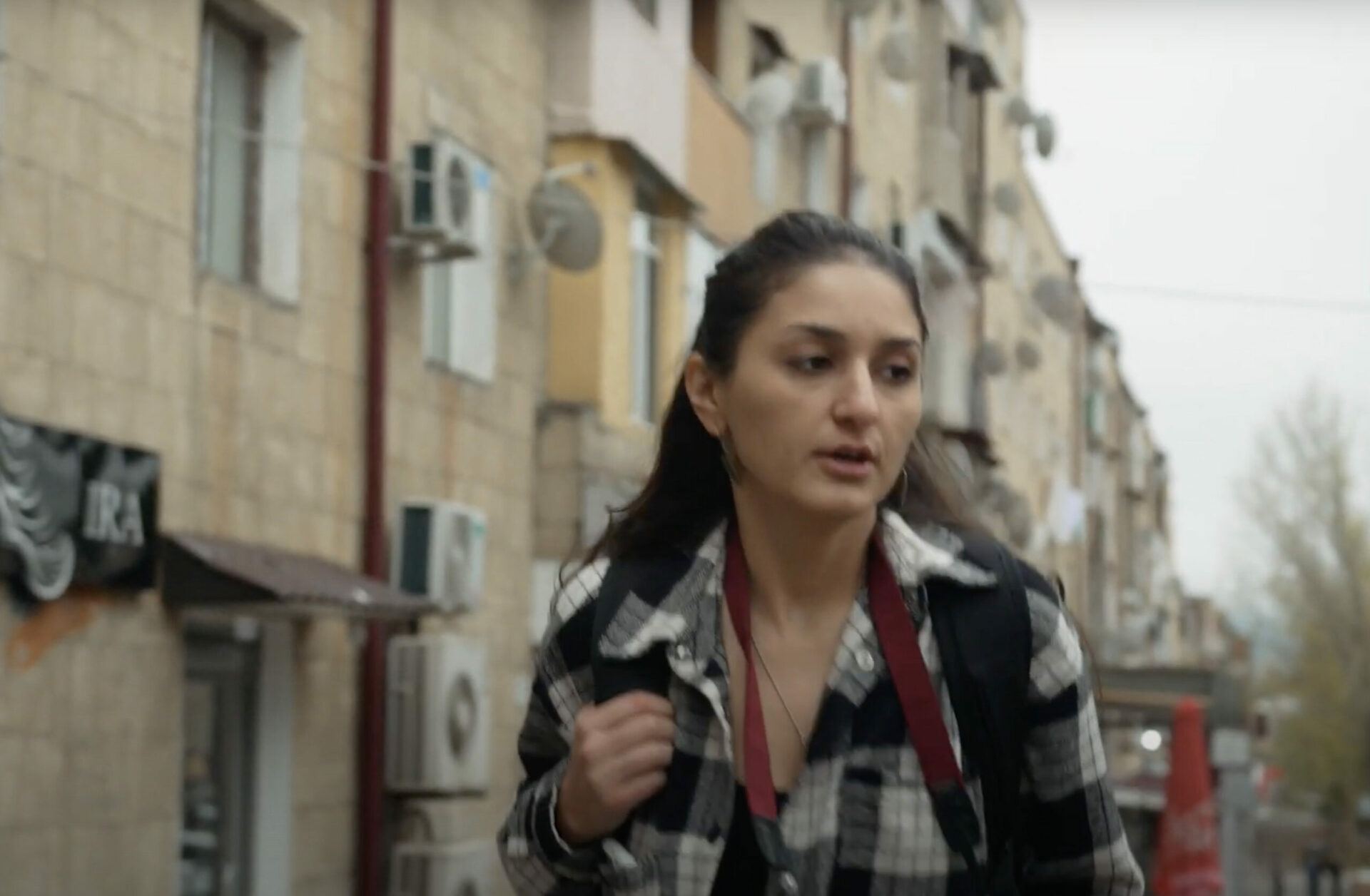 'The Invisible Republic' Trailer Drops
When war besieges the unrecognized Republic of Artsakh (Karabakh), writer and photographer Lika takes cover in a bunker — and begins to write a diary. Little does she know that her words will become not only the definitive chronicle of the brutal 44-day war, but also a universal portrait of a woman who undertakes a journey of courage, creativity, and a relentless commitment to human rights.
A film by Garin Hovannisian Featuring the diary of Lika Zakaryan.
Produced by Eric Esrailian, Serj Tankian, Alec Mouhibian, Garin Hovannisian
Edited by Michael T. Vollmann
INVISIBLE REPUBLIC was produced by Avalanche Entertainment in association with Serjical Strike Entertainment.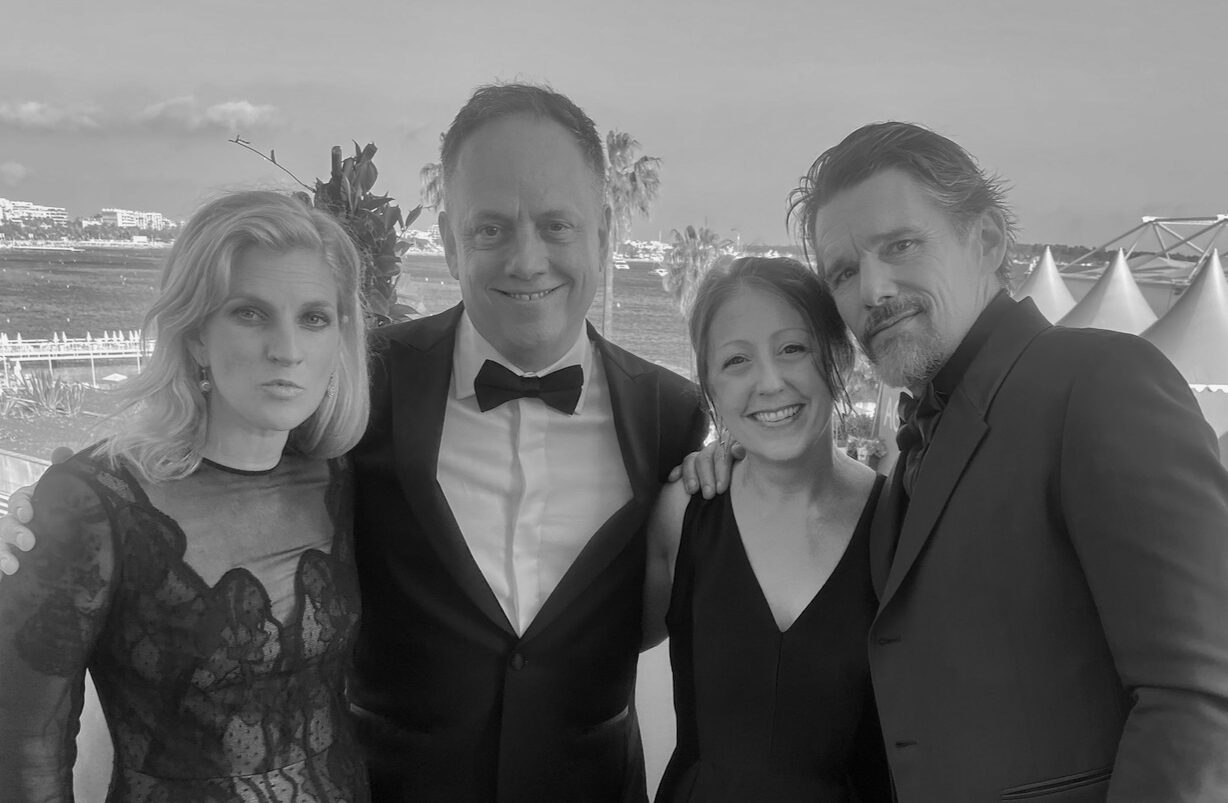 Cannes Premiere of 'THE LAST MOVIE STARS'
From The Hollywood Reporter:
Early in The Last Movie Stars, a longform documentary that manages to be both meta and charming, cerebral and deeply felt, Ethan Hawke is geeking out on Zoom with some of his fellow actors. The object of their professional appreciation and endearing enthusiasm is Paul Newman and Joanne Woodward, together and individually, the subject of Hawke's film-in-the-making. Given how long they were in the public eye as actors, directors, producers and philanthropists — their marriage lasted 50 years and their careers even longer — fans might assume they know all there is to know. But this thoughtful exploration of the couple's artistic collaborations and offscreen relationship offers surprises at every turn and, with no prefab treatise to prove, it gets under the skin.