'Trap Set' Announces Funny Drummer Month
8/1/2015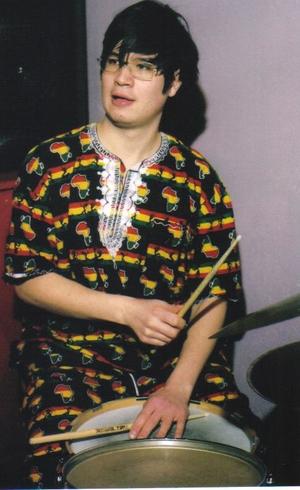 The worlds of drumming and comedy finally merge in the form of Funny Drummers Month, starting August 5th on The Trap Set With Joe Wong. Joe is a good friend of the September Club (and the composer for our music on COLLAPSE and THE POOL). His great podcast, The Trap Set, is about to venture into Funny Drummers Month. So what is "Funny Drummers Month"? It's when Joe talks to comedy icons who also happen to play the drums.
Funny Drummers Month will feature:
Jon Wurster (August 5) — One of rock's most in-demand drummers, Jon's touring and recording credits range from indie legends such as Bob Mould, Superchunk and The Mountain Goats to pop icons like Katy Perry. Although he primarily identifies as a drummer, Jon is a respected comedy writer and performer who, with partner Tom Scharpling, has created an enviable body of work on the Best Show and Sharpling and Wurster and written on multiple TV shows. The comedy duo recently released a 16 CD box set on Numero.
Fred Armisen — SNL legend, co-star/co-creator of Portlandia and bandleader for Late Night With Seth Meyers. Before making the leap to comedy, Fred played in respected Chicago rock outfit Trenchmouth and Blue Man Group.
Todd Barry — Todd is one of the top stand-up comedians of our time and has multiple comedy albums and been featured on TV shows such as Delocated, Louie and Flight Of The Conchords. Before entering the world of comedy, Todd played drums in the indie rock group The Chant and has, more recently, played with Mates Of State and Superchunk.