Fights, Seduction and Negotiations
11/4/2014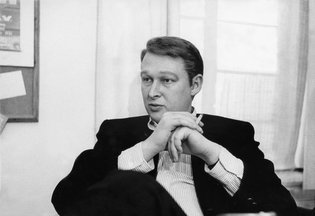 Mike Nichols, the beloved director of stage and screen—from Who's Afraid of Virginia Woolf? and The Graduate, to Barefoot in the Park and Working Girl— died Nov. 19, 2014 at the age of 83.
I was once sitting at a high class hotel bar in Houston Texas with my friend Steve Farr, and he leaned over to me and said "Holy shit… sitting next to you. It's Mike Nichols."
To both of our great shame, we simply sat there dumbstruck and left he poor man alone.
Upon the passing of Mr. Nichols, here is a quote that our friend Chris Smith is fond of (from The New Yorker):
"…there are only three kinds of scenes: fights, seductions, and negotiations."
At least, only three kinds of good scenes.
-bap