A FLAGGED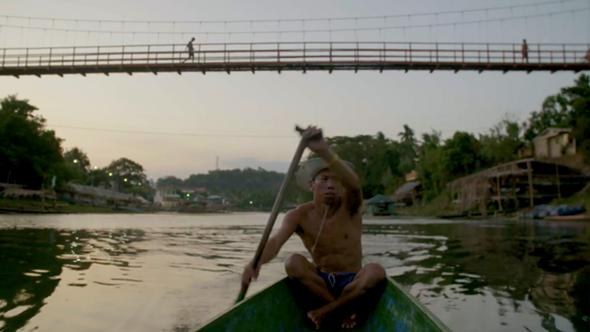 Marketing Overview
This is a montage / overview edit of visuals bringing to life the breadth of client work we've done, with an emphasis on work done for brands.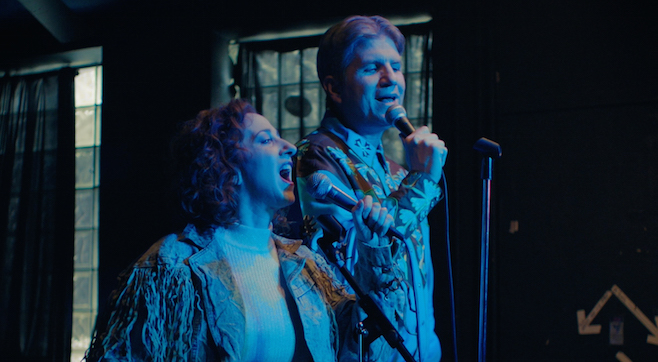 "Valley Clouds" Video
From Pitchfork:
Sam Beam of Iron & Wine recently announced that he and singer-songwriter Jesca Hoop are releasing an LP of duets titled Love Letter for Fire. Today, they share the video for "Valley Clouds," which appears on the album. In the video, directed by Erin Elders, Beam and Hoop bartend while an enthusiastic couple belt karaoke to a less-than-enthusiastic crowd. Love Letter for Fire is out April 15 via Sub Pop.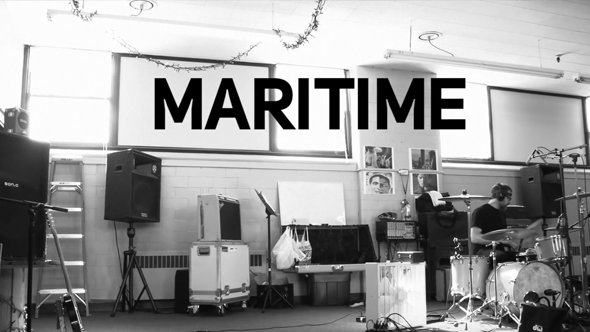 Satellite love
(Music Video, MARITIME, 2015)
"Satellite Love" from Maritime's upcoming album "Magnetic Bodies/Maps of Bones" available now on Dangerbird Records.
Vice says: "Maritime's sound is aging beautifully" and "all killer no filler".
The AV Club gives the album a very strong B+.
And Paste Magazine says Maritime has a "musical identity that's been evolving on its own for a dozen years, centered on a passionate and skillful songcraft".
Congratulations to Dan and bandmates Davey von Bohlen, Dan Hinz, and Justin Klug.
For other music videos and odds and ends, explore the Attic.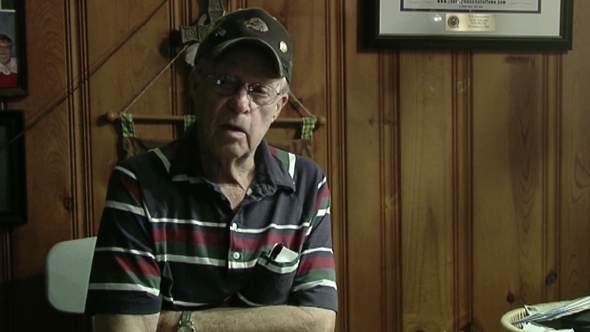 Once Upon A Time In Nashville
In "ONCE UPON A TIME IN NASHVILLE: THE DEATH OF HANK WILLIAMS" musician Don Helms recounts the death of Hank Williams. It is a short clip of a longer experimental documentary project that Frank Anderson is directing.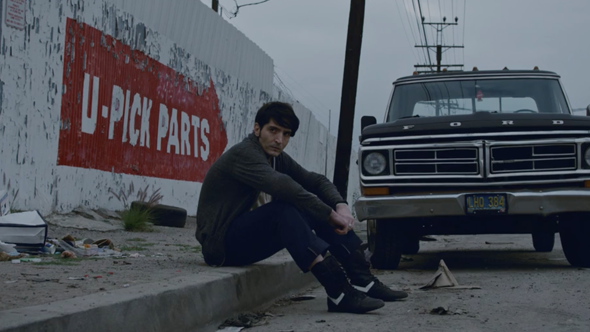 Everyone's Summer Of '95
(Music Video, IRON & WINE, 2015)
Celebrated singer-songwriter Iron & Wine has just released a new music video for "Everyone's Summer Of '95", co-directed by September Clubber Erin Elders and featuring our friend David Dastmalchian ("Animals"). It's an exclusive today on IndieWire.
For over a decade, the prolific Sam Beam has been releasing albums to great acclaim under the moniker Iron & Wine. Carving out a distinct niche, his music falls between indie and folk, but is not contained by the boxes of either genre. And fans of the musician have a lot to look forward to in 2015. In July, he'll release his next full length, Sing Into Your Mouth, but on store shelves now is Archive Series Volume No. 1. As the title suggests, it's a crate-digging affair by Beam, who has gone through unreleased home recordings and demos and made them available for the first time. And today we have the exclusive video premiere for "Everyone's Summer Of '95".

Featuring David Dastmalchian, and directed by Erin Elders and Jeff Tomcho, the video is a moody piece set across one night, with a wrestling match at the centre. It pairs nicely with the more sombre shades of Iron & Wine's song.
Directed by Erin Elders & Jeff Tomcho
Starring David Dastmalchian ("Animals")
For other music videos and odds and ends, explore the Attic.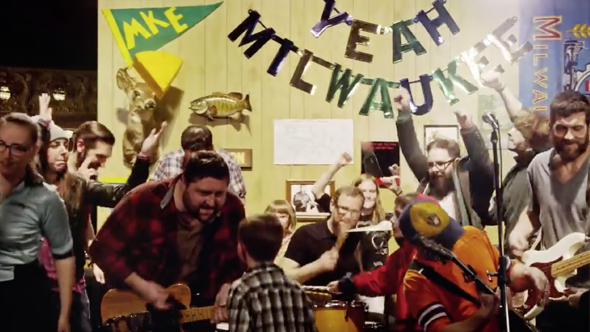 MILWAUKEE
(Music Video, MARITIME, 2015)
Happy Milwaukee Day! From Maritime
From The Milwaukee Record:
Not including some live Whips covers we put out, Maritime hasn't had a release since 2011's great Human Hearts. The veteran indie rock band's forthcoming record is currently in the mixing stage, but as yet another Milwaukee Day miracle, Maritime—a point of local pride in and of itself—wanted to honor the city it loved on 4/14 with a new music video for a previously unreleased song.
For other music videos and odds and ends, explore the Attic.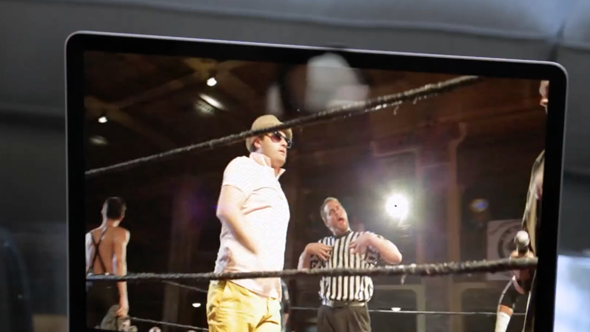 Mondo Lucha!
(Documentary Short, 2014)
MONDO LUCHA! is a colorful rogue's gallery of High Flyin' Lucha Libre wrestlers, national touring burlesque acts, an array of sideshow performers and Milwaukee musical guests that have included Maritime, The Uptown Savages, Kid Millions, Clownvis Presley and The Scarring Party. The brainchild of 
Andy Gorzalski
and his partner in crime, Jay Gilkay.
Directed by Sam Macon
Edited by Alex Youngen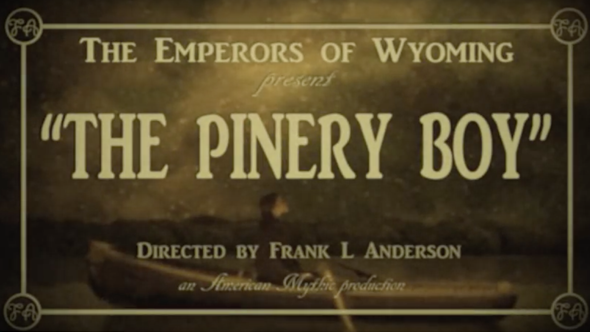 The Pinery Boy
(Music Video, THE EMPERORS OF WYOMING, 2014)
Emperors Of Wyoming boasts a seamless melding of American roots music country-and-western, bluegrass and folk bridging new and old. Cutting edge technology is used to record mainly venerable acoustic instruments. The mix of rootsy styles is spiced with subtle hints of spaghetti western, surf-music, hard rock and pop-rock into a distinctive and original sound.
The Emperors are Butch Vig, Phil Davis, Frank Anderson and Peter Anderson
Directed and Animated by Frank Anderson (The Life of Reilly).
For other music videos and odds and ends, explore the Attic.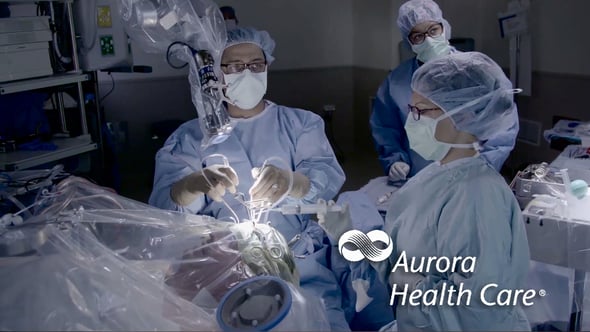 THE INNOVATORS
(Branded Documentary Short, 2014)
Dr. Kassam is a board-certified, world-renowned neurosurgeon whose accomplishments have advanced the field of neurosurgery. He was the driving force behind the establishment of the Aurora Neuroscience Innovation Institute (ANII) in 2014, where he collaborates with an experienced team of scientists, engineers, clinicians and cell biologists. These neuroscience specialists work together to provide comprehensive clinical care and groundbreaking research for the next wave of neurological innovation.
In addition to having written more than 300 peer-reviewed articles and two textbooks, Dr. Kassam speaks all over the world about neurological innovation – not just about what's happening today, but also about what he envisions for the future. He encourages fellow doctors to think critically about the kind of care they give to each patient and to pay attention to the clinical and economic value of each new procedure.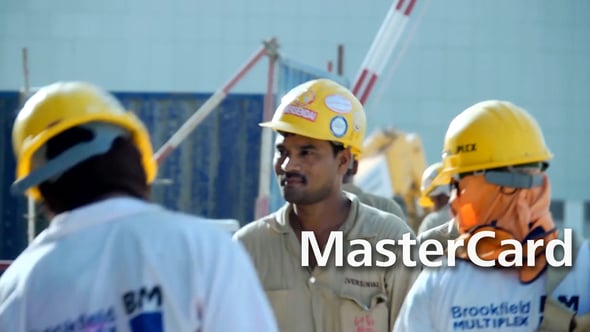 Investor Day
(Trailer for Branded Short Series, 2014)
This trailer for "World Beyond Cash" features government officials, business people and typical customers who are migrating to a cashless system through prepaid products.
POWER OF PREPAID is a MasterCard initiative created to stimulate collaboration and innovation in the prepaid industry. From Mexico City to Dubai, MasterCard is delivering innovative prepaid payment solutions that are evolving the ways organizations disburse social benefits and payroll.
The subject is a complicated one, and video storytelling brings it to life with the faces and voices of customers in this 2011 documentary project we produced for the creative agency 50,000feet.
World Beyond Cash features government officials, business people and typical customers and their experiences. The project illustrates both the success stories and challenges of migrating to a cashless system through prepaid products and raise awareness for the many opportunities for prepaid in these markets.
Our filmmakers travel the globe with MasterCard Worldwide to document how their prepaid products are helping governments reach unbanked and underserved consumers and move them toward cashless transactions that are convenient, flexible and secure.
We visit Mastercard customers in Dubai, Mexico City, Bratislava and the United States, hearing first hand how Mastercard Prepaid solutions are making a difference. We see how various prepaid solutions, including government issued prepaid card products, can empower consumers.
The series consisted of two videos, primarily utilized as investor relation's communications. One video was a worldwide overview, and the second video focused on the products impact in the United States, going deeper into the story how the US government is adopting a cashless system to distribute social benefits.
AGENCY: 50,000feet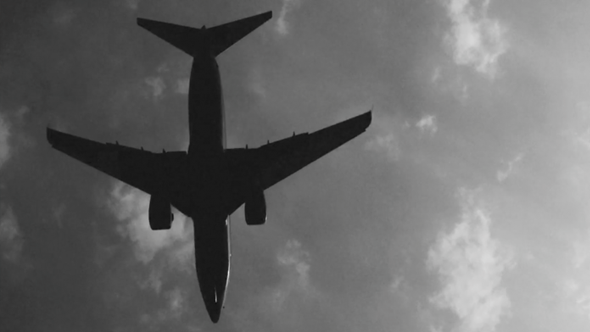 Before You
(Short Documentary, 2013)
A spirit of Malickian wonder permeates this poignant and lyrical tribute to the stories that parents pass onto their children. This is a very personal, poetic documentary.
Directed and edited by Michael Vollmann.
Before You from Michael T. Vollmann on Vimeo.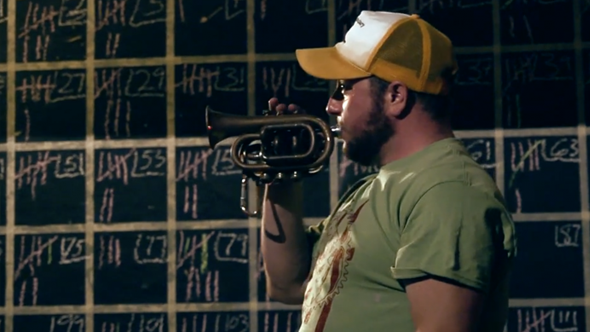 To See What You Can Do
(Documentary Short, 2013)
Nicole is racing in the infamous Riverwest 24 bike race, an epic endurance test that runs on the edgier side of urban sports. Will she make it to the end? Or will she at least beat years disappointing performance? Spend the night with Nicole riding through Milwaukee's Riverwest area.

Dear MKE is a video series produced for the city of Milwaukee, Wisconsin in order to boost the city's image, dispel old perceptions and draw talent, businesses and visitors. The Riverwest 24 is the third film in the series.
The Riverwest 24 is like no other cycling event on earth. First, it's an annual bike race that goes 24 hours straight. Second, there are various bonus events that racers can take on to earn bonus laps, including hopping on a slip n slide or getting a tattoo. And lastly, the whole event features a fun, supportive, festival-like environment, ending with a well-deserved celebration for all involved.
Director: Jack Davidson
Editor: Michael Vollmann
Executive Producer: Ryan Dembroski
The Philadelphia Project
(Branded Documentary Short)
InSinkErator and the city of Philadelphia had a remarkable idea – if we put garbage disposals into more homes, will the food waste that now doesn't go to landfills make an environmental impact? Will it make a financial one? It was a bold study, and InSinkErator wanted to tell the story and show the results.
The city of Philadelphia has an ambitious goal – to become the greenest city in America. And part of that goal could be reached in the form of water treatment and renewable energy.
InSinkErator came to Philadelphia with an idea of one way to reduce food waste – by installing garbage disposals that would produce food waste-into-renewable-energy for water treatment plants. It would also reduce the food waste that is landfilled. And it would save the city money each year for reduced garbage collection.
At least, that was the plan.
A video called The Philadelphia Project was produced over the course of more than a year to witness implementation of the project and its results.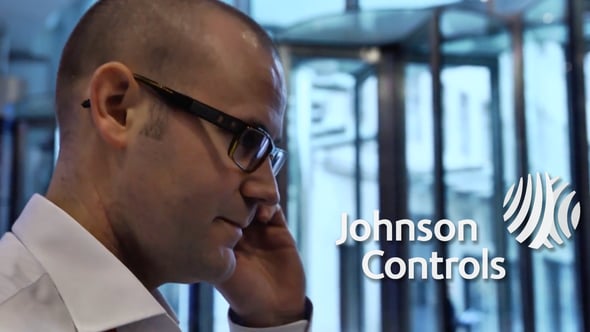 A Day at the BBC
(Brand Web Series)
Meet the Johnson Controls Facilities Management Team that runs the BBC's Broadcasting Center, Marc, Nisha, and Karina, and see how they spend their days constantly on the move, solving problems, and putting out fires.
To mark Vision Week 2013, Johnson Controls wanted to emphasize the impact its personnel have on their customers. The result was a series called Our Impact that went all over the world to show great JCI employees doing great work for their customers.
This series was used internally to educate and inspire JCI personnel.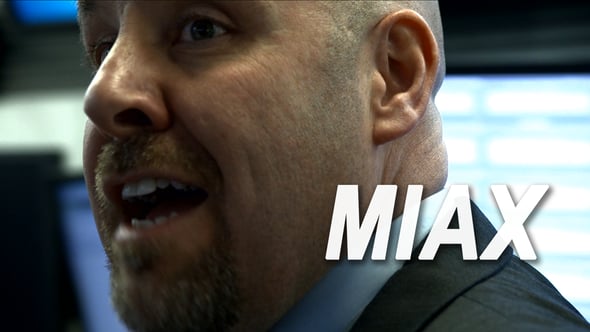 Ten Days In December
(Short Brand Documentary, 2012)
Sweat it out with core MIAX personnel as they open their brand new options exchange for its first trading day. Years of work and countless tests have come down to this moment. Time to sink or swim.
In December of 2012, the Miami International Options Exchange, or MIAX, launched with its first trade. But the world had never heard of the MIAX, and so it also launched a series to create an image, establish a brand, and instill credibility.
This video is a condensed version of the original 24 minute opus produced for investors in the exchange to celebrate it's opening.
This shorter version was aimed at the entire financial world, from investors and exchange employees to financial press.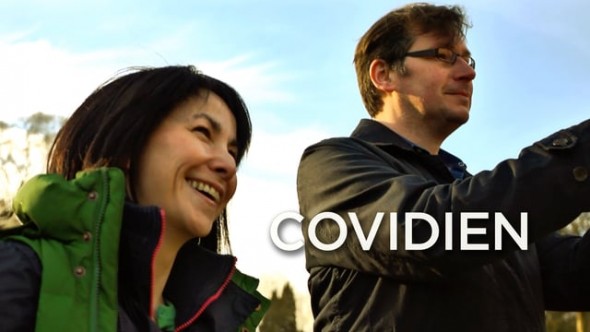 With a Purpose
(Branded Documentary Short)
Medtronic needed to show that, from top to bottom, its people are always working to help patients live healthier, fuller lives.
We meet Medtronic GI Solutions UK Territory Manager Lin-Lee Aspin and hit the road with her on a multi-city tour as she fights an insidious killer, esophageal cancer. We also discover that Lin-Lee has a very personal reason for the vigor with which she does her job – a friend and colleague of hers died recently of esophageal cancer. We travel with her through England and Scotland as she meets with lawmakers and doctors to do her part in the fight.
This video is one in a series that highlights the positive work Medtronic, its people, and products are doing, all aimed at a broad audience ranging from healthcare professionals to the general public.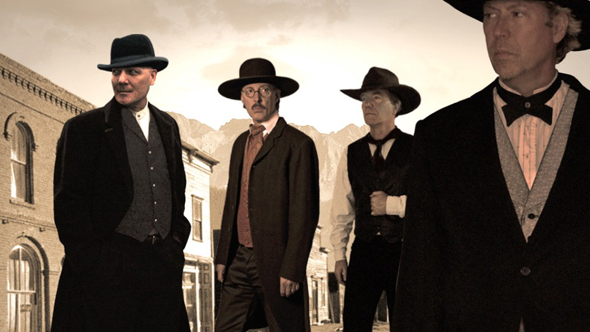 The Avalanche Girl
(Music Video, THE EMPERORS OF WYOMING, 2012)
Folk Rock group The Emperors of Wyoming perform Avalanche Girl from their debut album on the Proper UK label. Featuring Butch Vig, Frank Anderson, Peter Anderson and Phil Davis.
Directed and Animated by Frank Anderson
For other music videos and odds and ends, explore the Attic.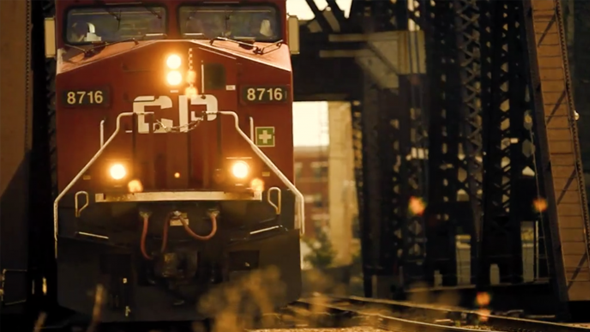 Dear MKE
(Web Series, 2012)
We introduced our DEAR MKE documentary series with this teaser overview. "I'm Gonna Love You Until The Day I Die" by Bennie Cole and his Brother of Soul, released on the local MKE label Raynard in the early '70s.
Produced & Directed by Purple Onion Productions. Editorial by September Club.
Photography by Jack Davidson, Joe Picciolo, Steve Roeder, Patrick Haley, Ian Anderson, and Frankie Latina
Produced by Steve Farr & Steve Roeder
Editorial by Michael Vollmann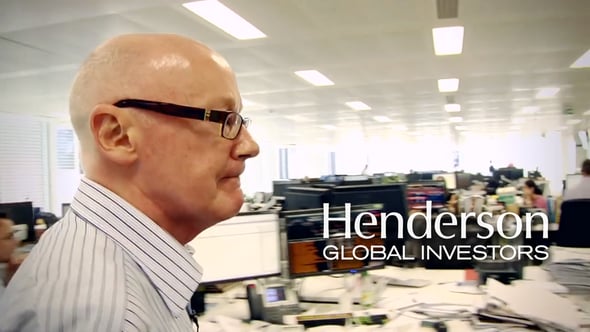 Peak's Picks
(Branded Web Series)
Meet Stephen Peak, manager of the European Focus Fund. He looks for value in European companies where many other investors don't find it. Stephen is known as a contrarian, and that's just fine with him. It's what helps make him, as described by Henderson Head of Equities, arguably one of the greatest investors of his generation.
Henderson Global Investors is a leading investment firm headquartered in London. When the company wanted to raise awareness of its presence in the United States, a video series was born profiling the great minds and culture of Henderson.
This series introduced many of the key leaders at Henderson and was aimed at the North American market.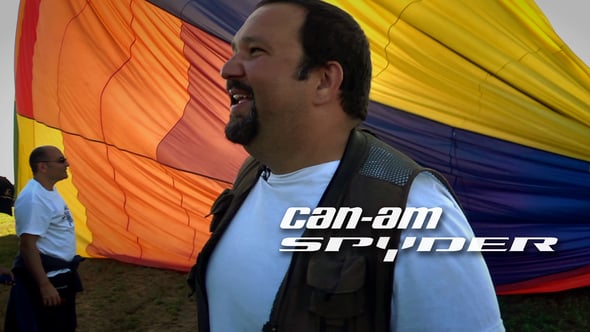 A Coastal Trip
(Brand Web Series)
In Can-Am's "Spyder 5" video series, a group of five strangers from different walks of life explore North America on their Spyders, taking in the scenic countryside.
BRP is the parent company for several iconic outdoor brands, such as Ski-Doo, Evinrude and motorcycle division, Can-Am. Can-Am, working with their advertising agency CK, wanted to build on their social presence as they were launching a new model of their Spyder line of three-wheel vehicles. They wanted a branding and cultural focus, and to show the world how well-suited the Spyder is for the adventure-seeker's lifestyle.
The project began with Spyder selecting five riders from around North America to make up The Spyder Five. The five met each other for the first time with our cameras rolling — on a photo shoot and then a picturesque ride along the sunny California coastline. The series continued as we followed each of them individually as they explored North America. They rode, they ate, they met new people and got to know the advantages of the Spyders.
We were able to bring the audience into the world of Spyder by telling The Spyder Five's stories. Where they're from, how they live, and why they've got so much love for their Spyders. Blog posts accompanied each video release, along with social media support through a Spyder Five Facebook and Twitter presence.
The result is a series that provides credible evidence that the Spyder is a top choice for those living the adventure lifestyle. It's credible because its coming not from the brand, but from the mouths of the real people who are using the brand's product.
The web series was also closely integrated by CK within the surrounding television and print advertising.
AGENCY: CK
THE PIRANHA TANK
(Branded Web Series, 2011)
In the documentary series "The World Covered" we followed the Ivy Funds team from their home offices in Kansas City to points throughout the world.
In this pilot episode, meet CEO Hank Herrmann, a boss who doesn't mince words. "People have entrusted us to look over their money," he says. "We have a responsibility to execute."
Ivy Funds was named Barron's "Best Mutual Fund Family" for the past five years. To bring Ivy Fund's powerful story to life we followed portfolio managers and analysts across several continents to see first hand the firm's unique process in the Ivy Fund team's own words.
The World Covered was fully integrated into a campaign developed by our agency partners, which spanned print, broadcast, digital and social, including print advertising that featured QR codes directing readers to a microsite where they can view the documentaries.
We even edited television commercials from the footage, which were broadcast on targeted financial channels, such as CNBC.
AGENCIES: 50,000feet / Swandog Marketing